Leather wallet. Our best selling piece. It occupies very little but fits up to 11 cards.
INCLUDES BOX.
---
Description

- Cowhide with environmental certificate from the LWG (Leather Working Group).
- Manufactured in artisan workshops in Madrid and Ubrique.
- Card holder with two inside pockets and one outside. It has a capacity of up to 11 cards.
Use

This card holder is the preferred wallet for men, because it takes up little space in the pocket. If you want you can take a couple of folded bills.
It is also bought by women, who generally use it in thematic mode. We have clients who use it for loyalty cards, children's health cards, transport-driver's license, season ticket, bicycle...
Care

-You can clean it by giving it gently with a baby wipe or with soap and water. For deeper stains, we recommend using our LACAMBRA cleaning cream.
-Avoid prolonged exposure to the sun, humidity and rain. If it gets wet, dry it well with a cloth.
-For better maintenance, you can apply the LACAMBRA protective wax.
-Keep it without folding it, and preferably stuffed with paper to keep its shape.
View full details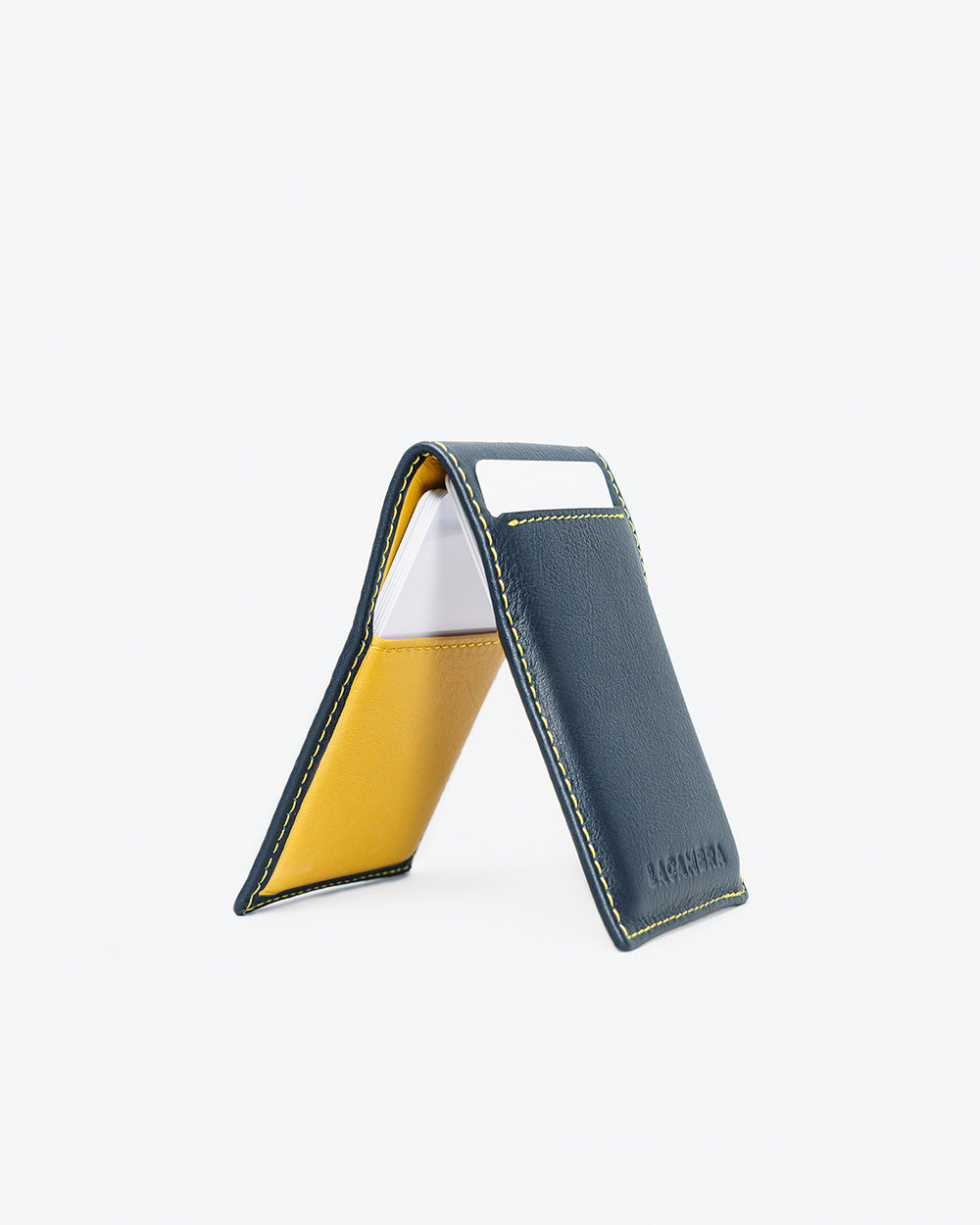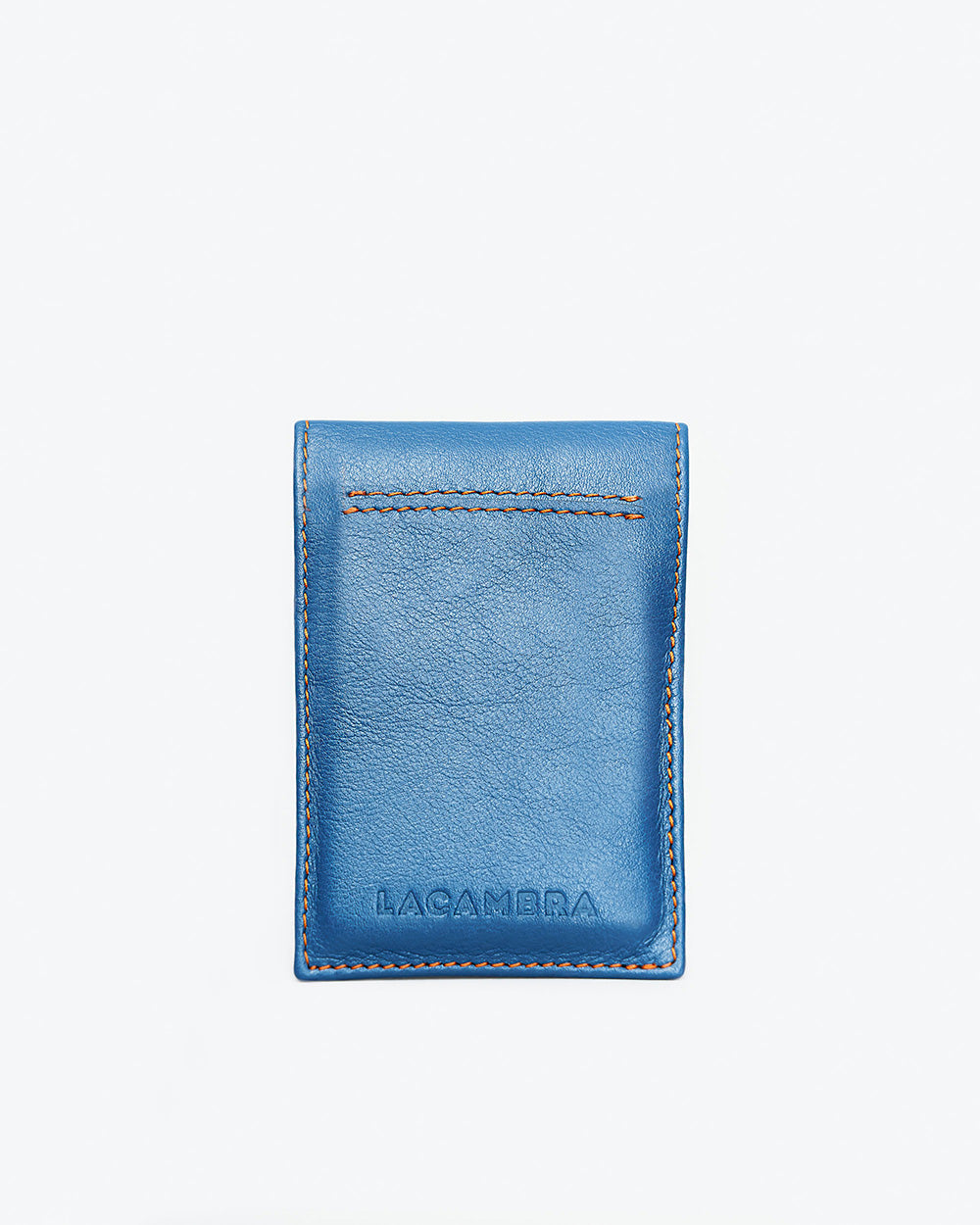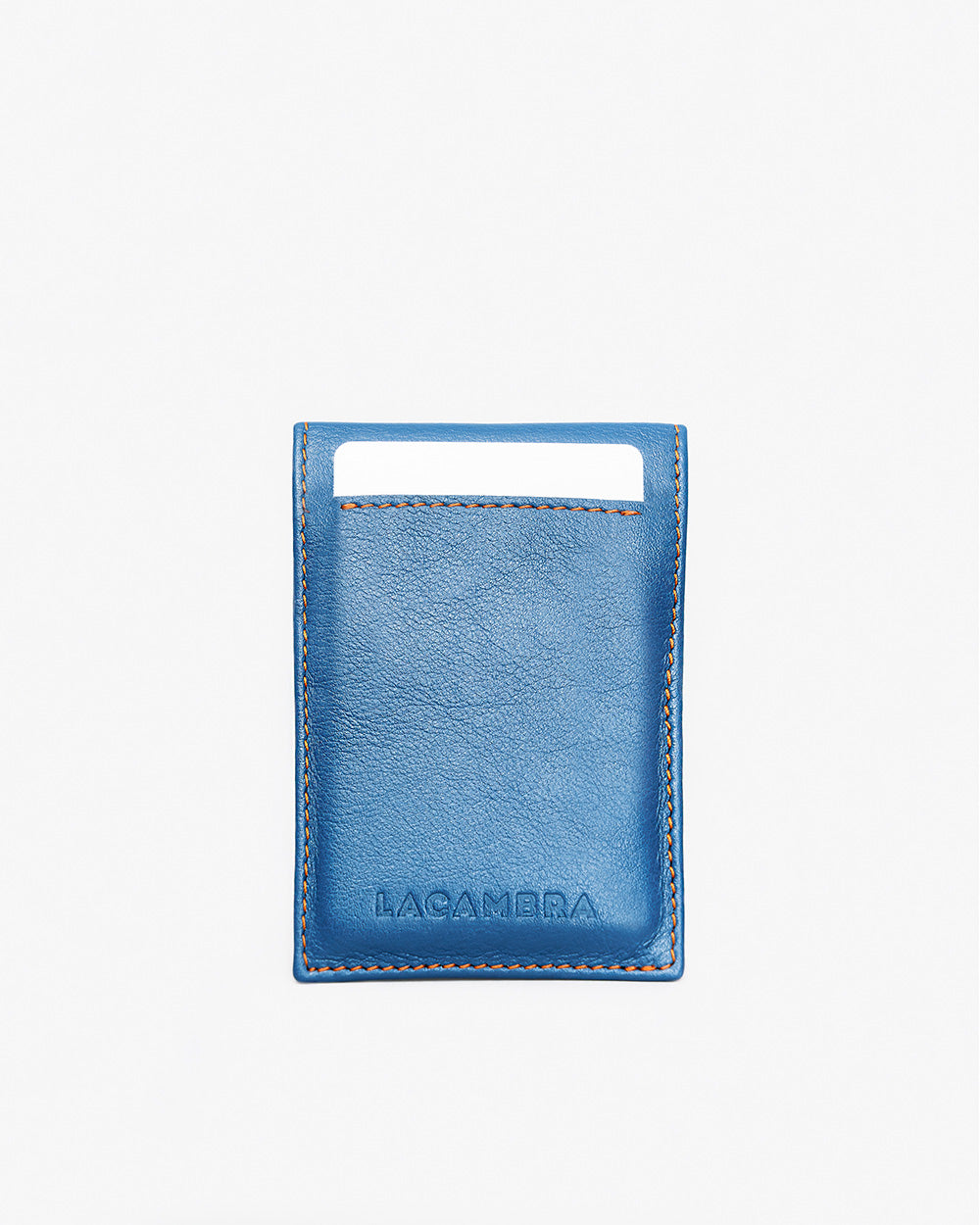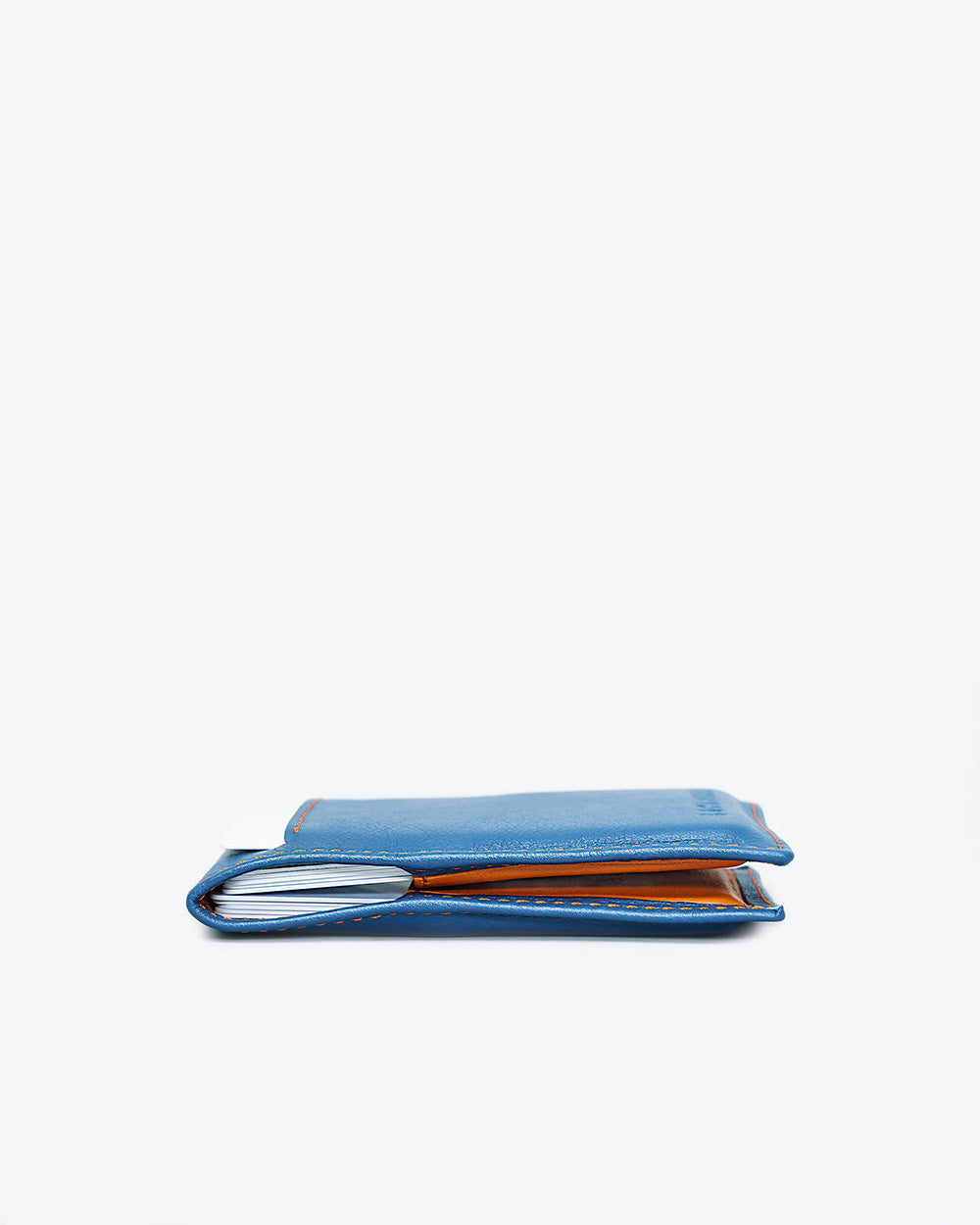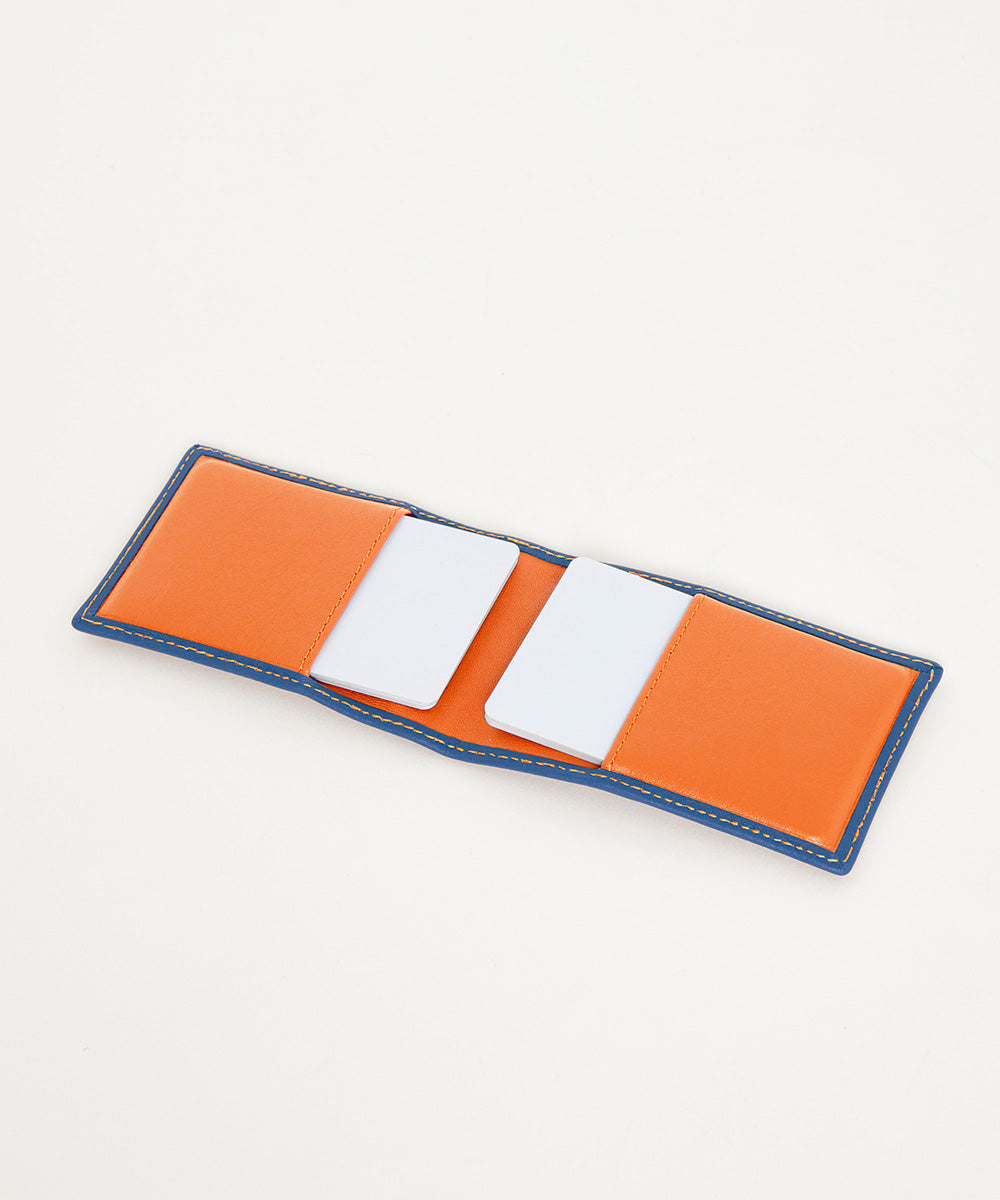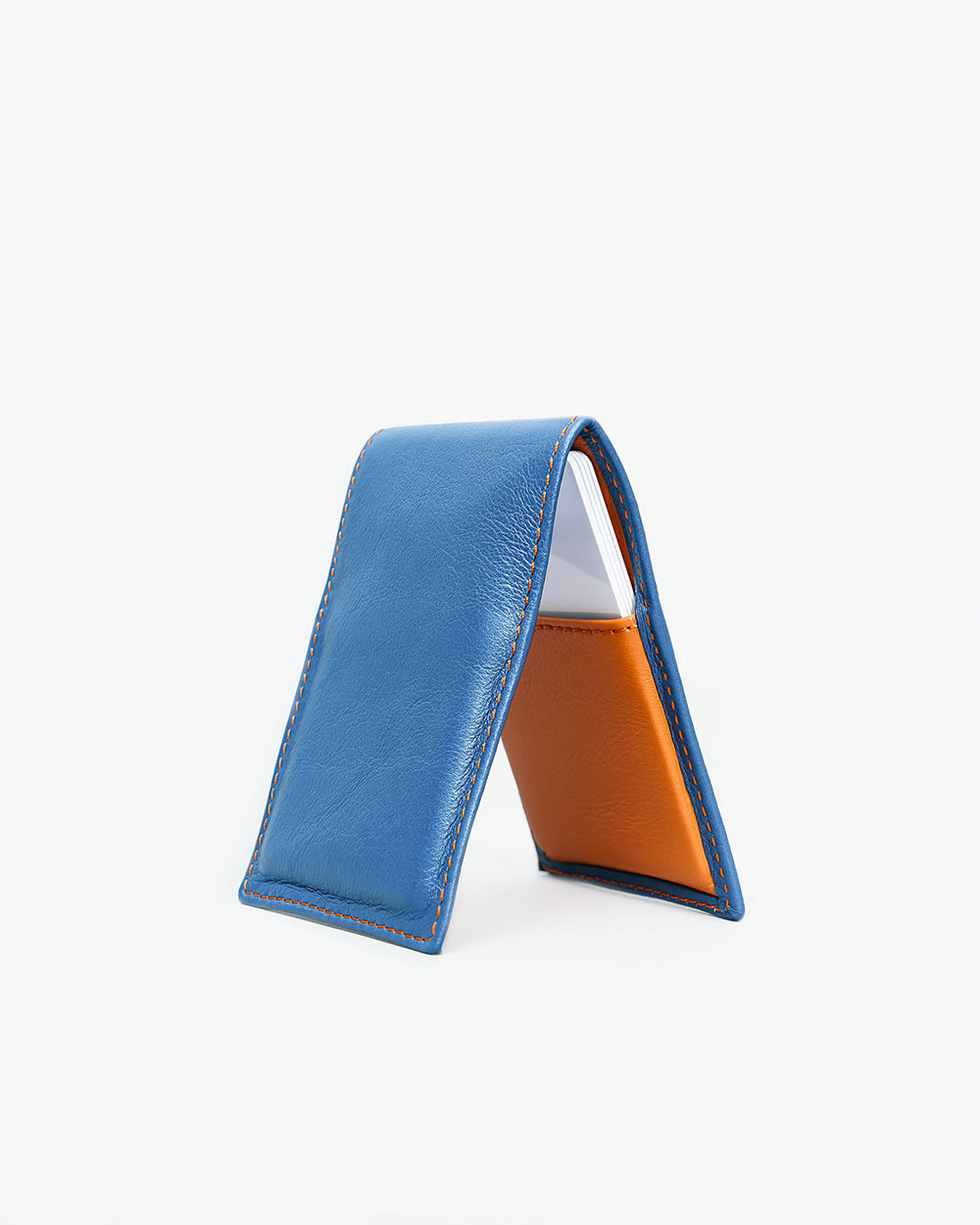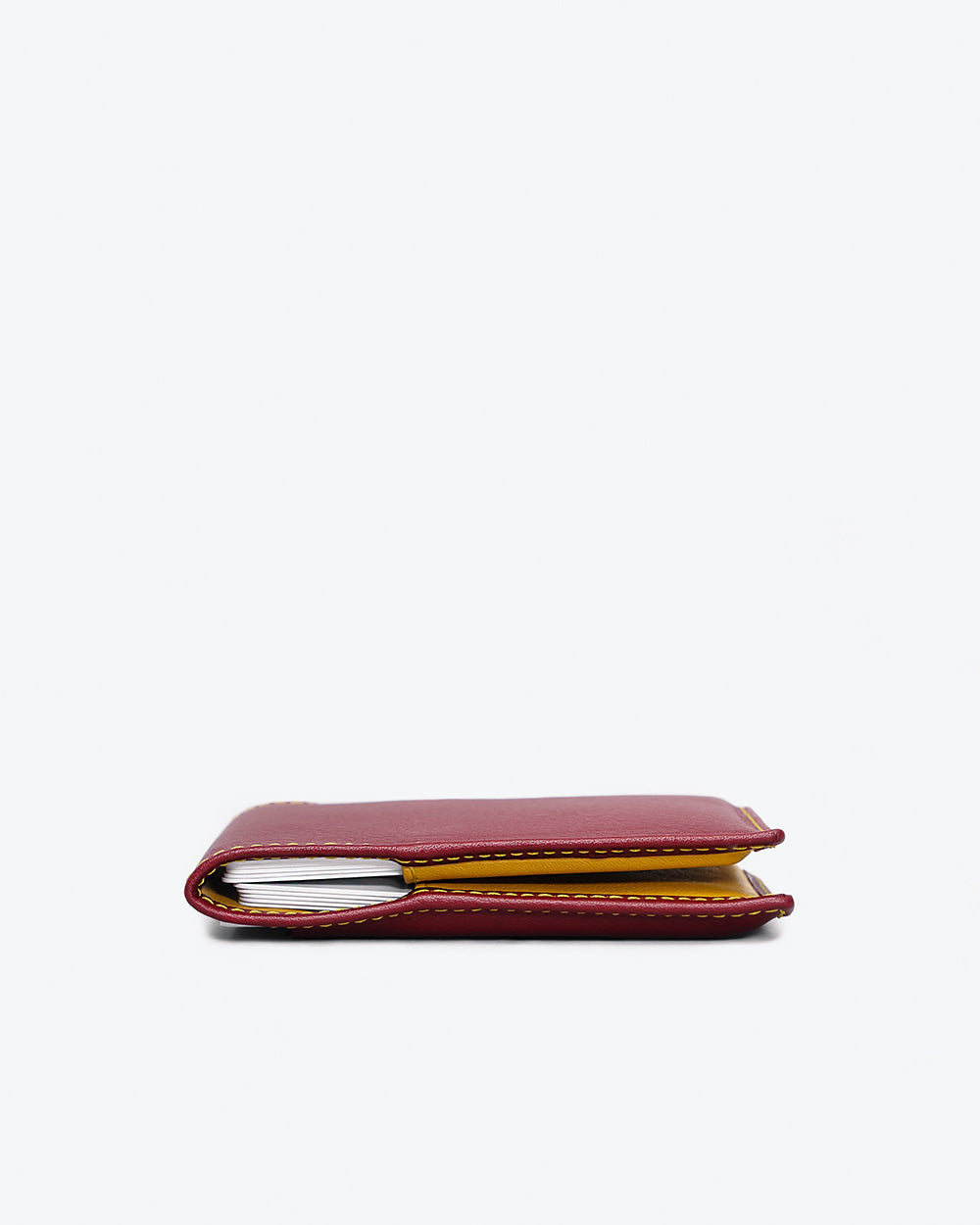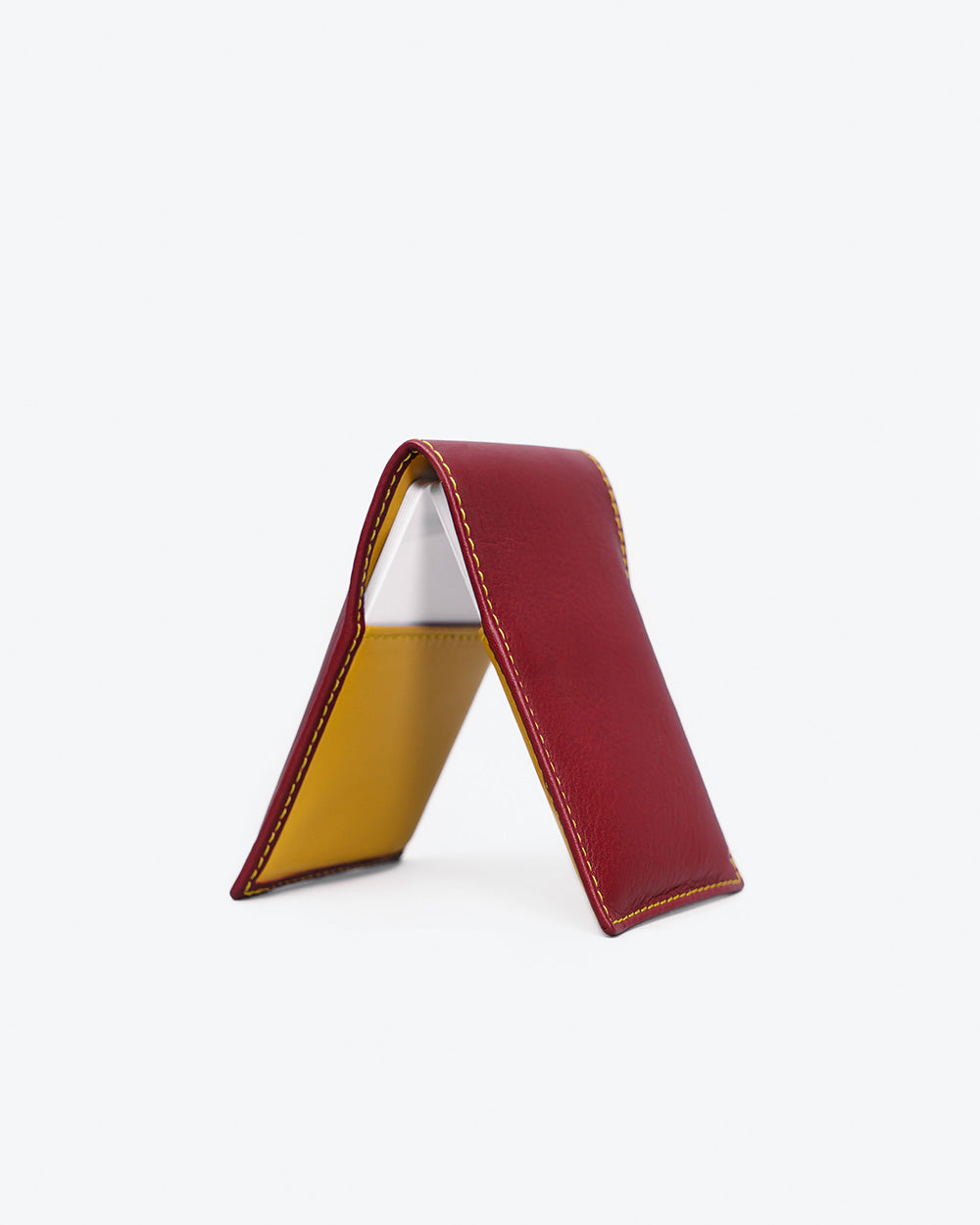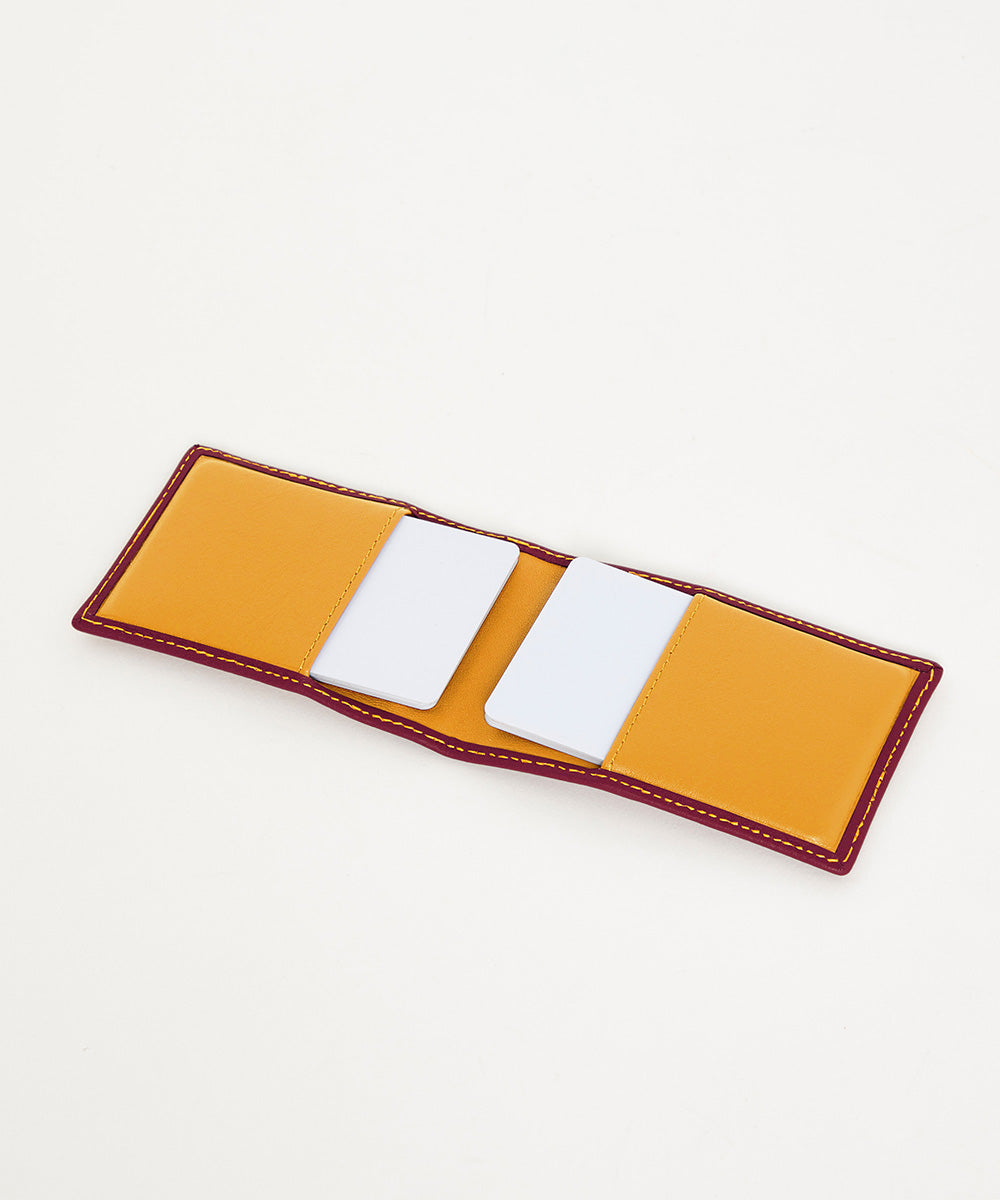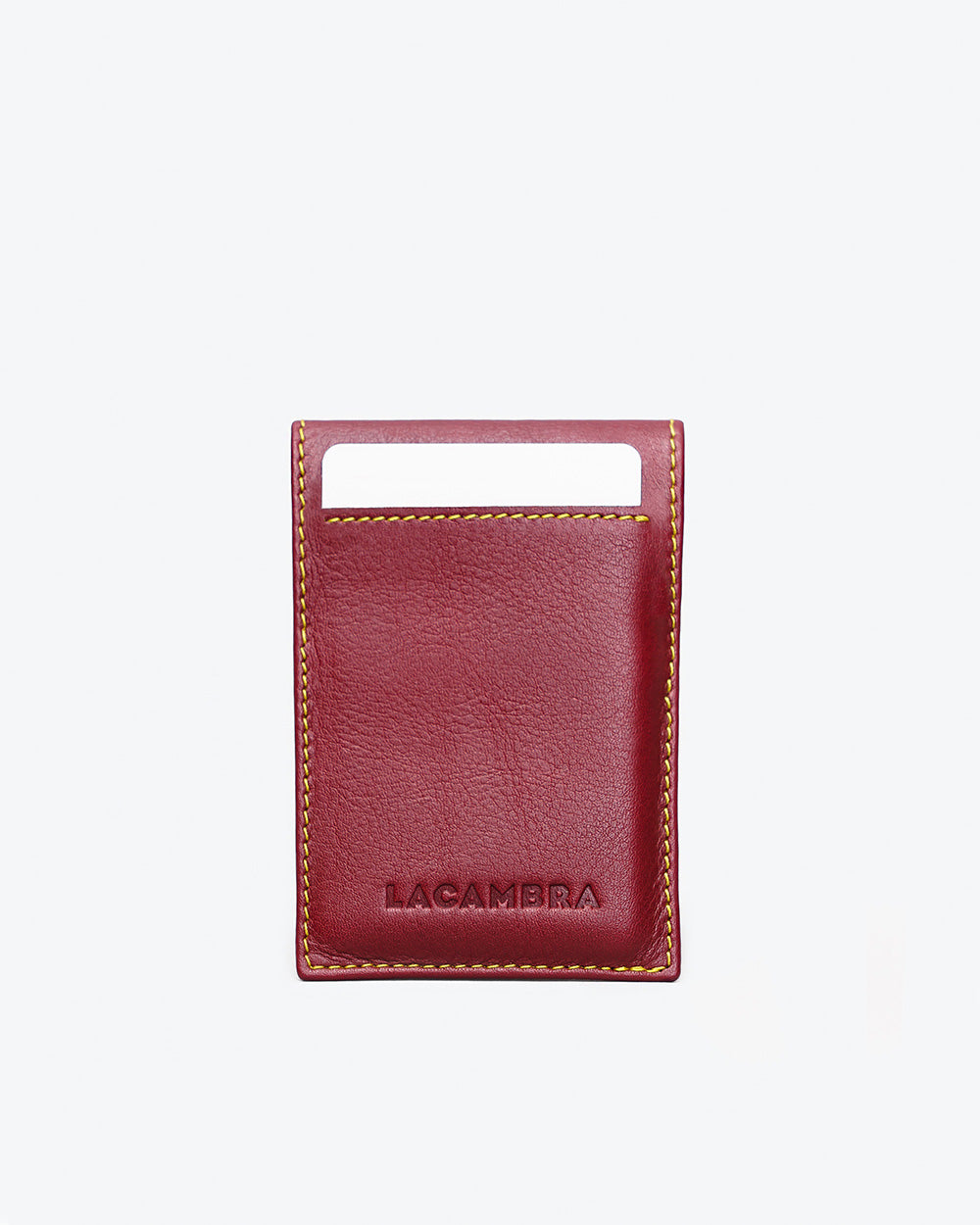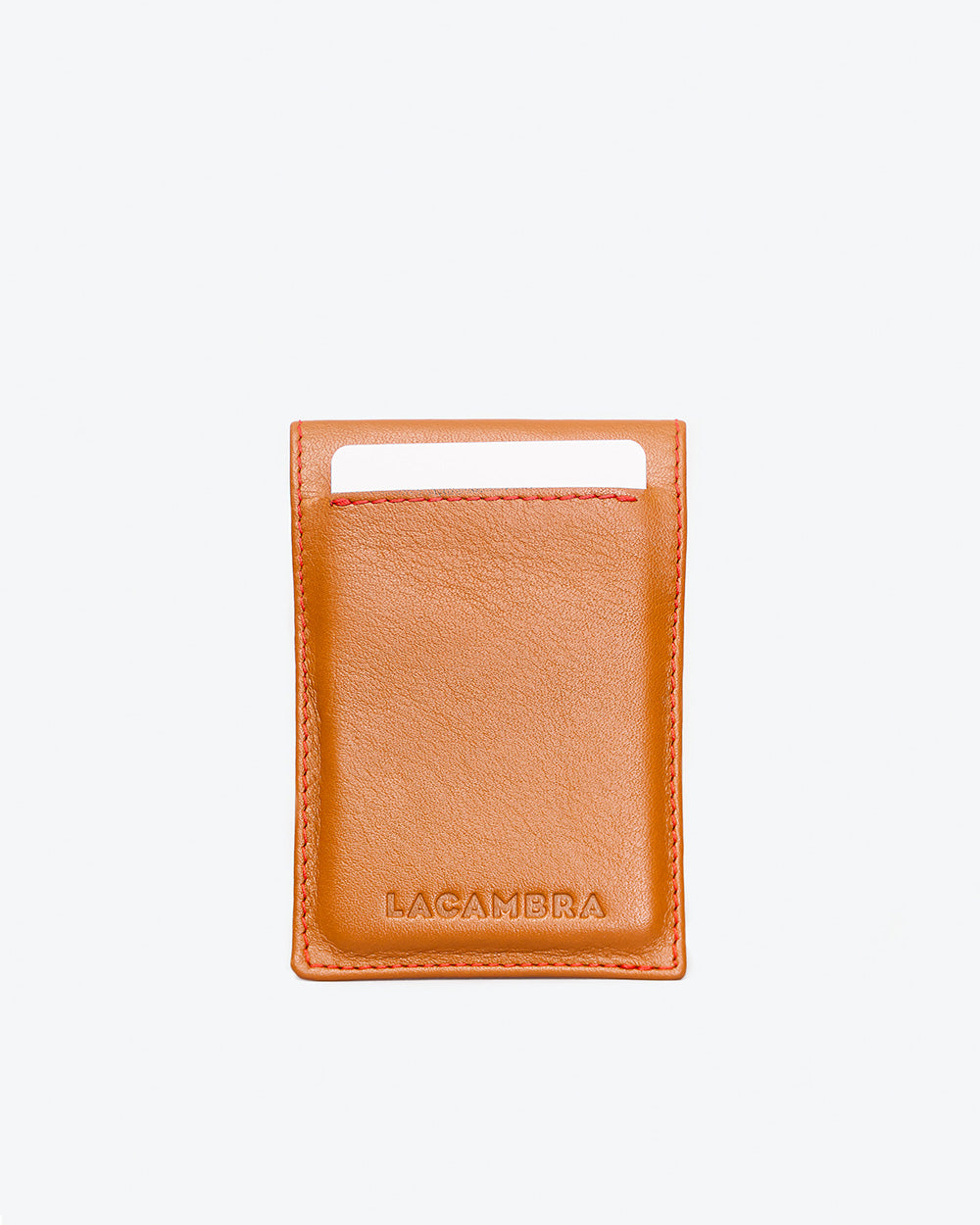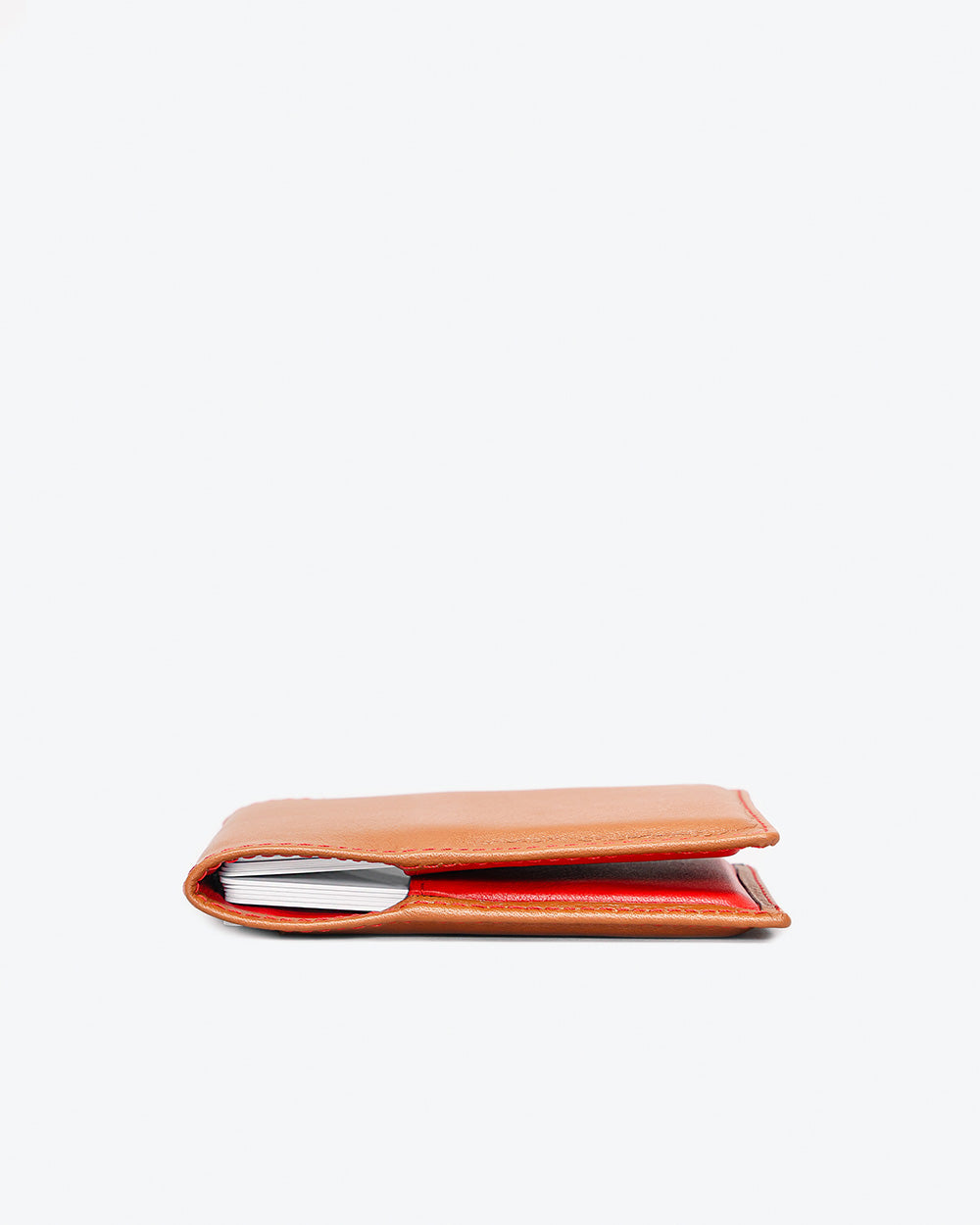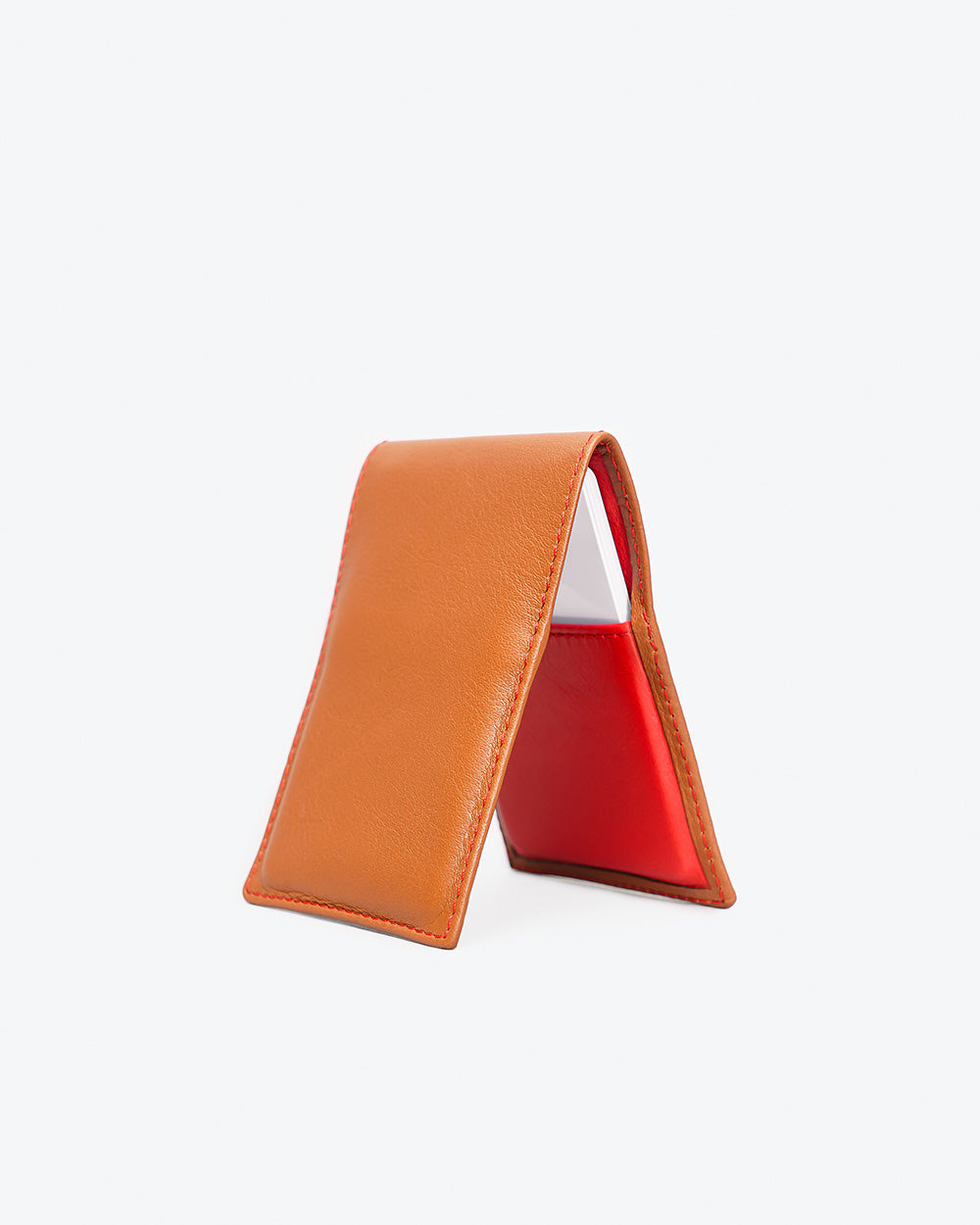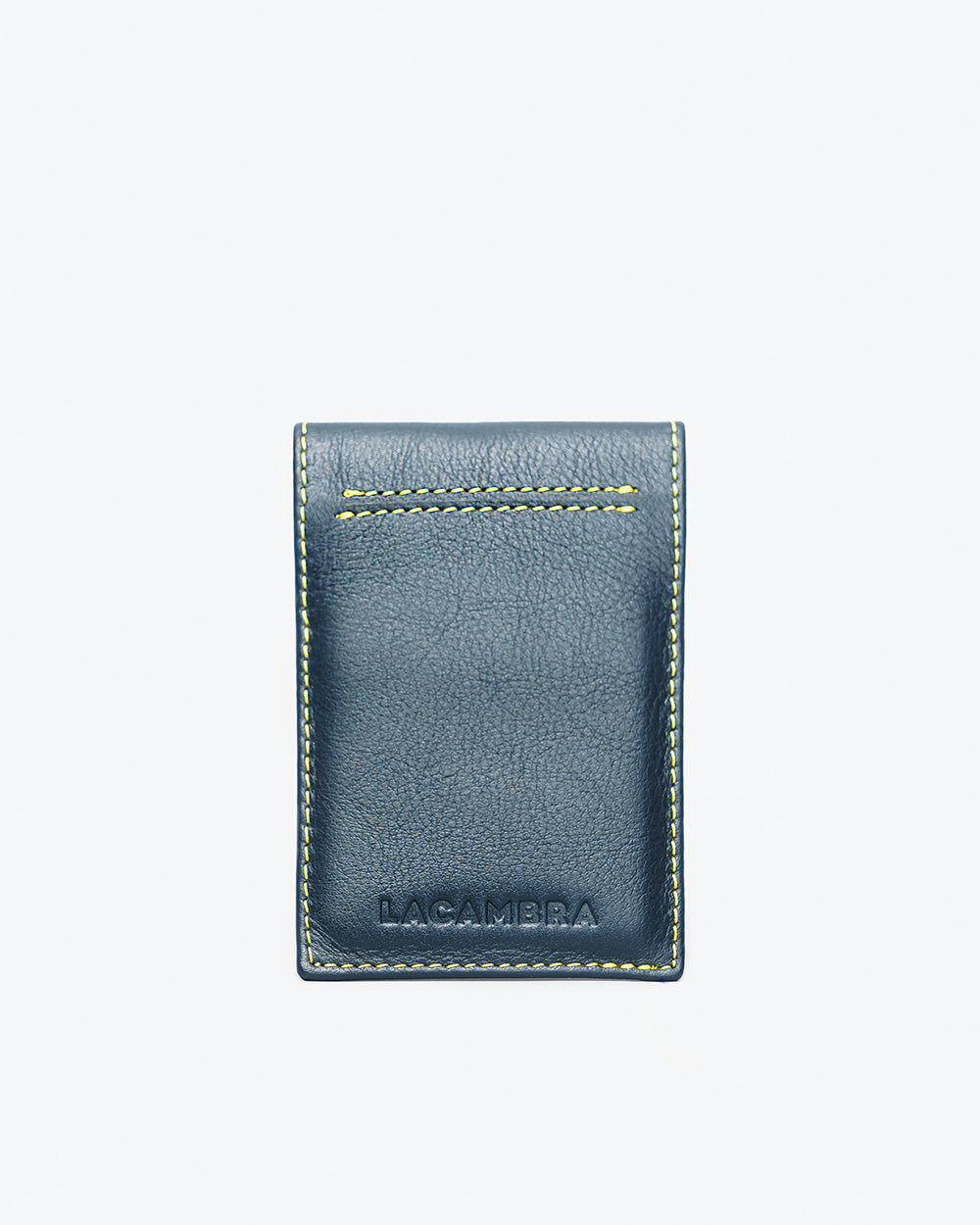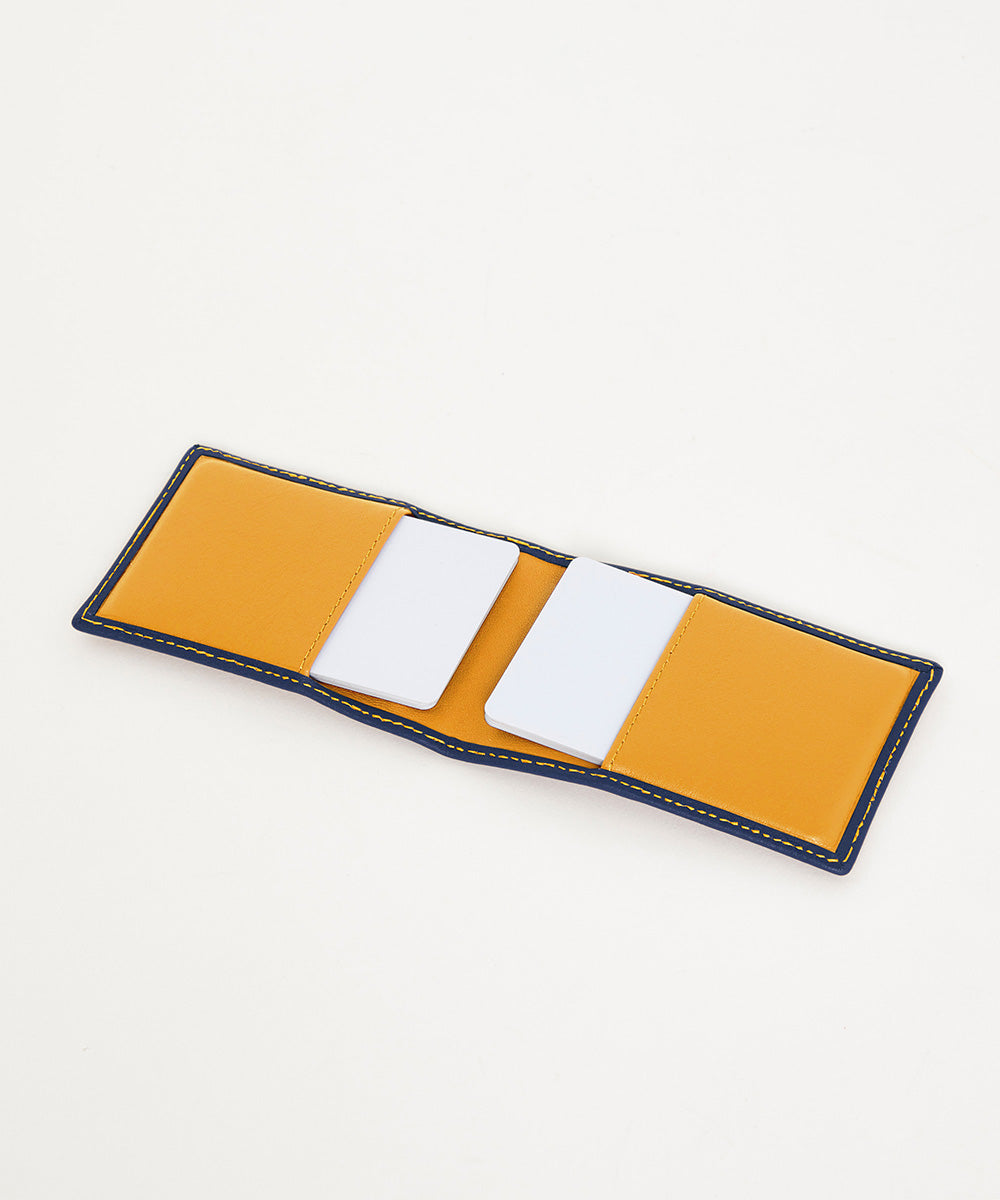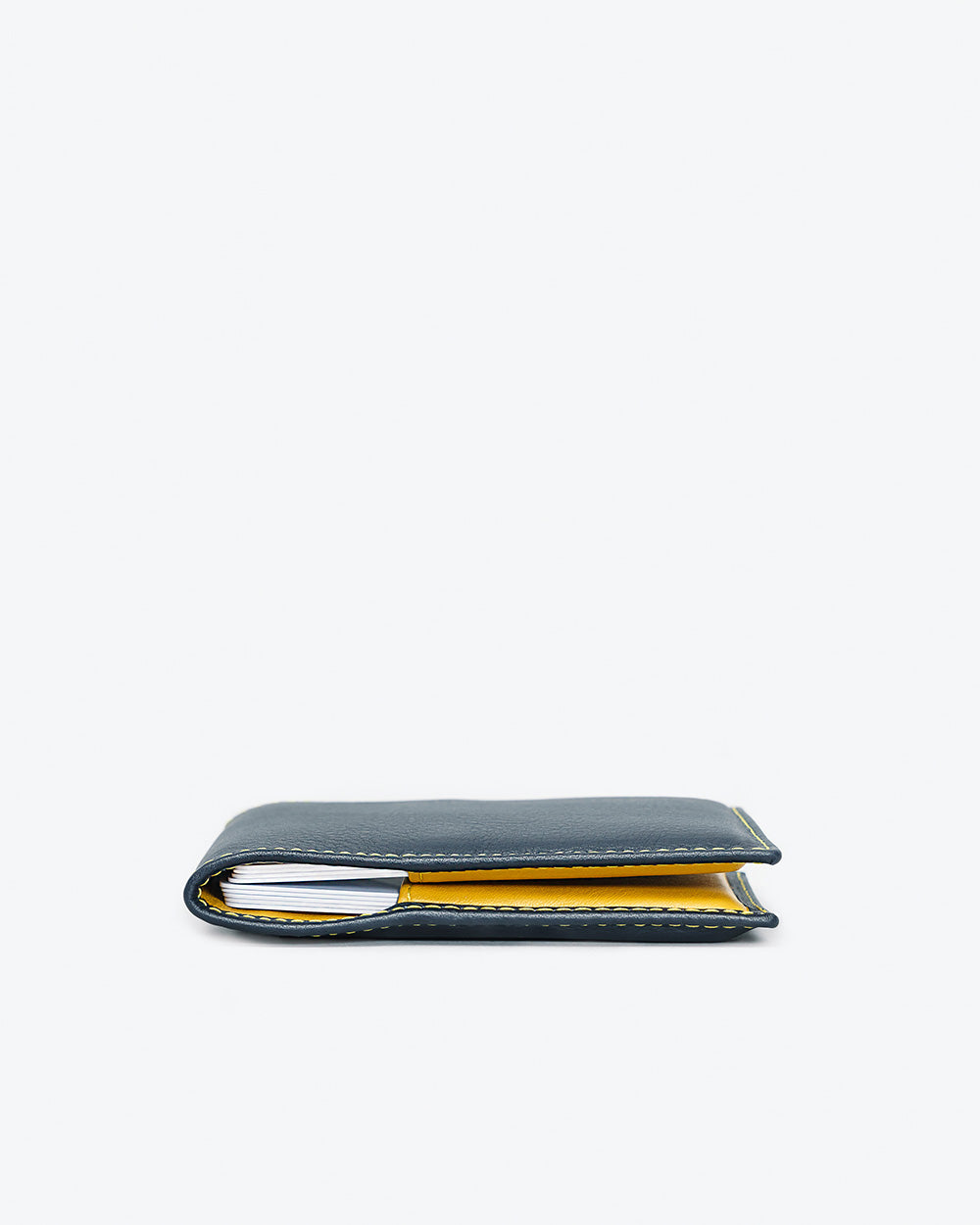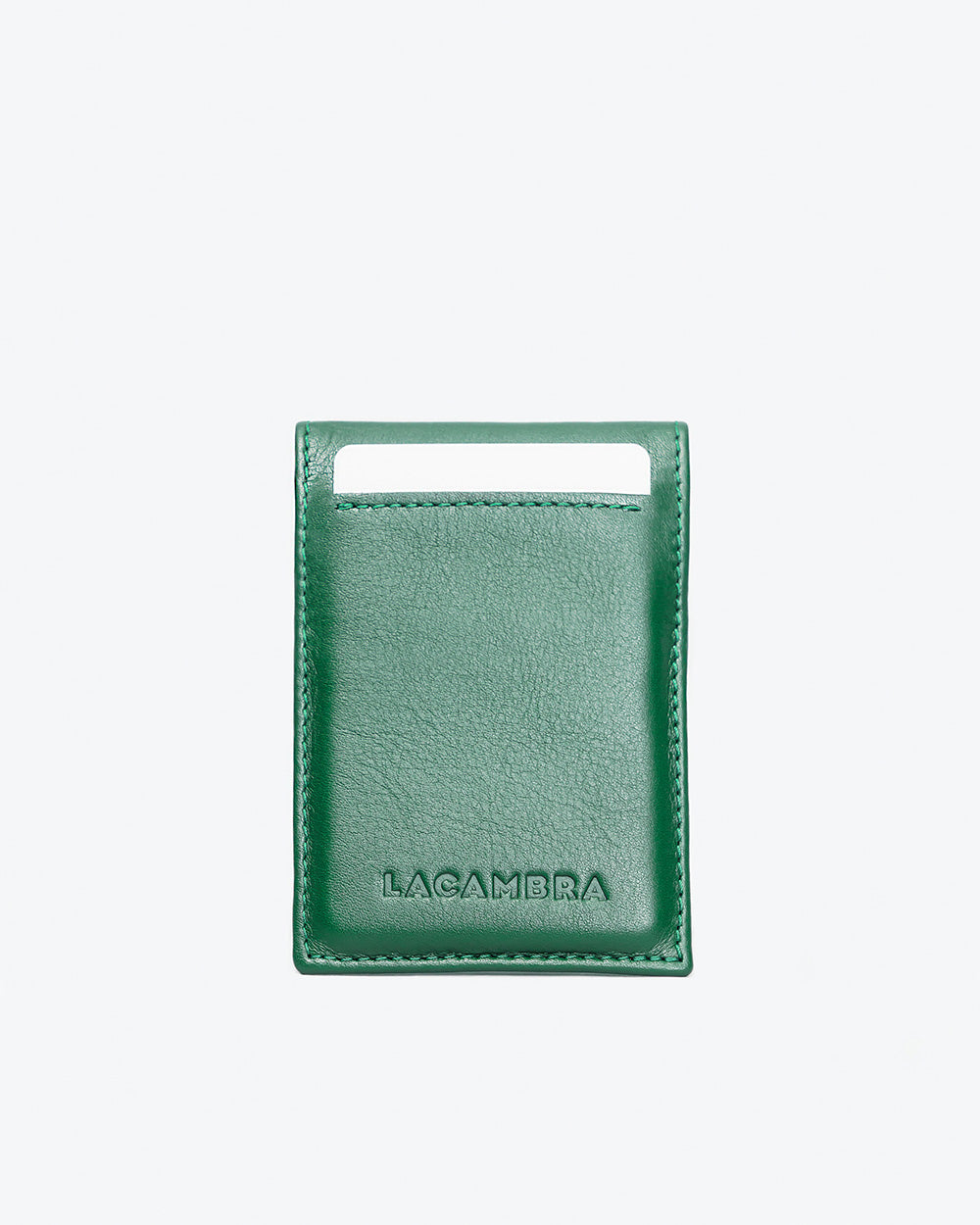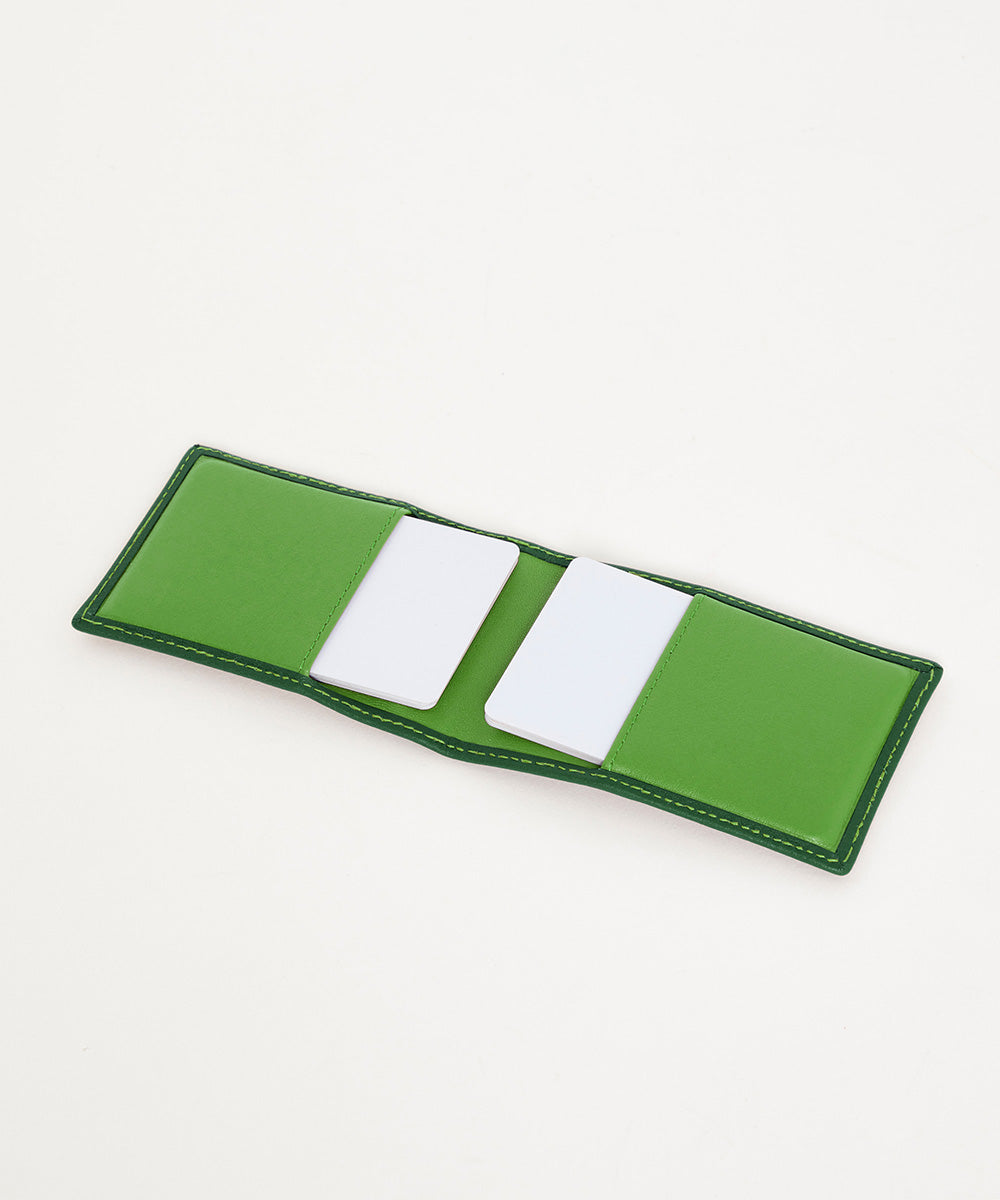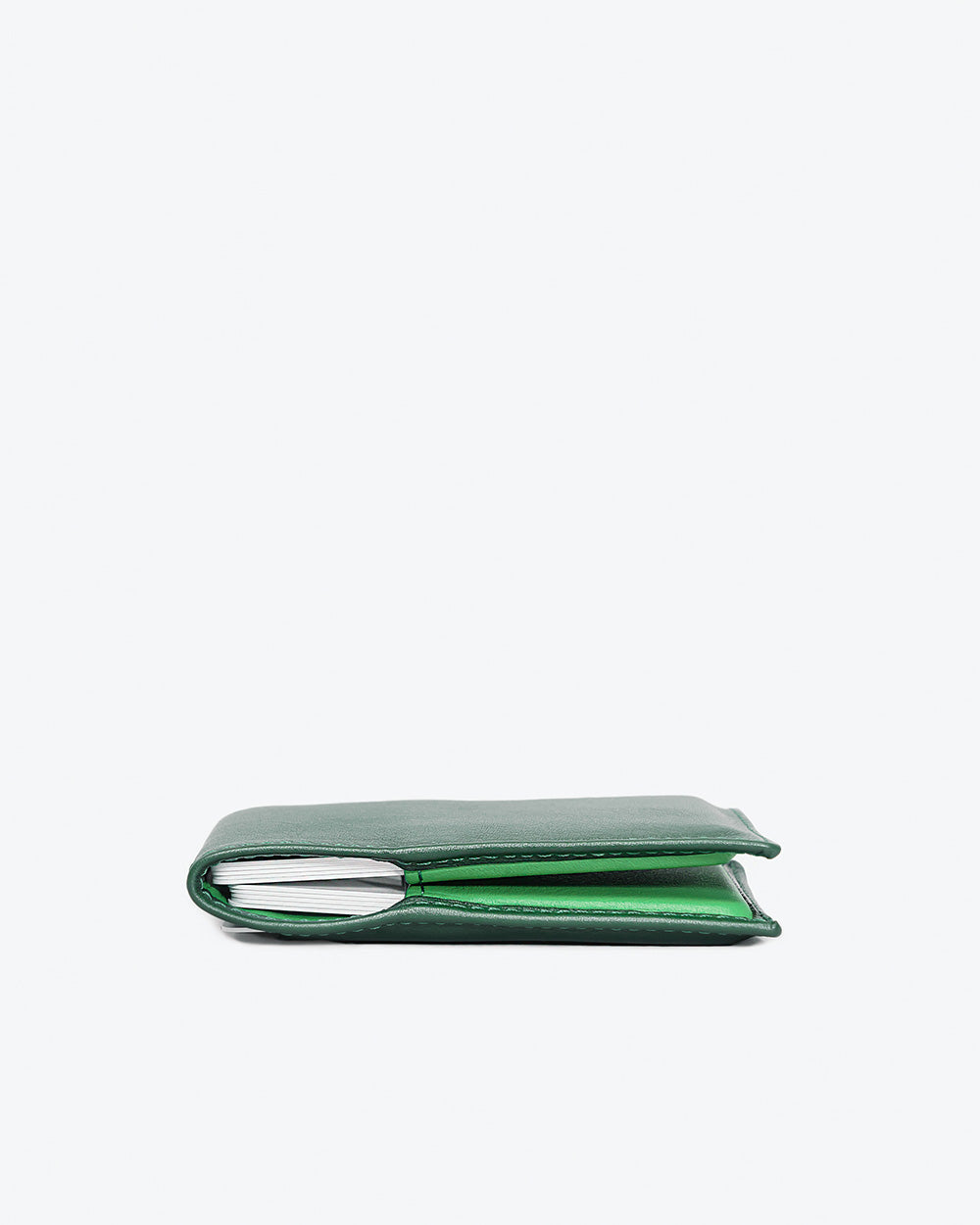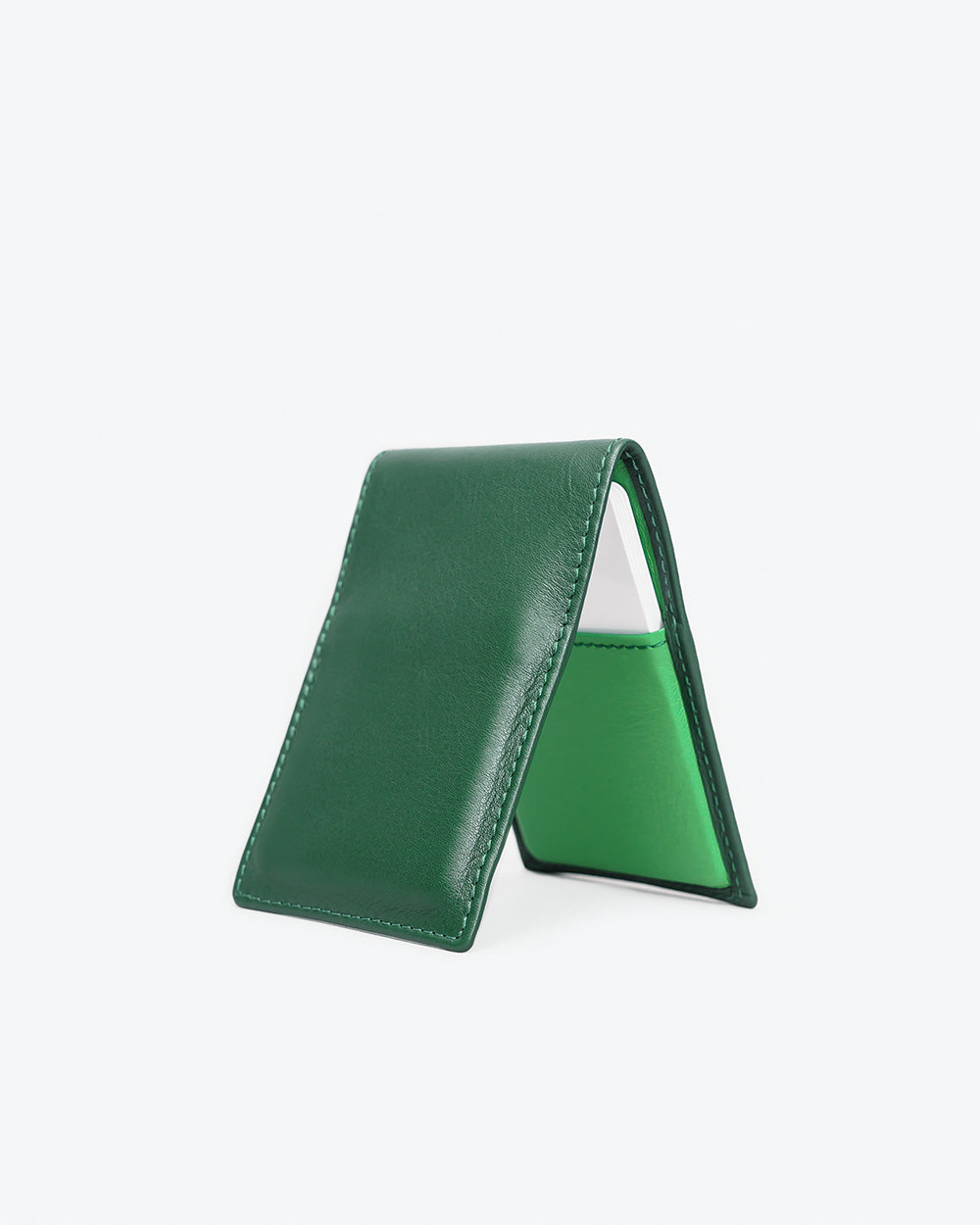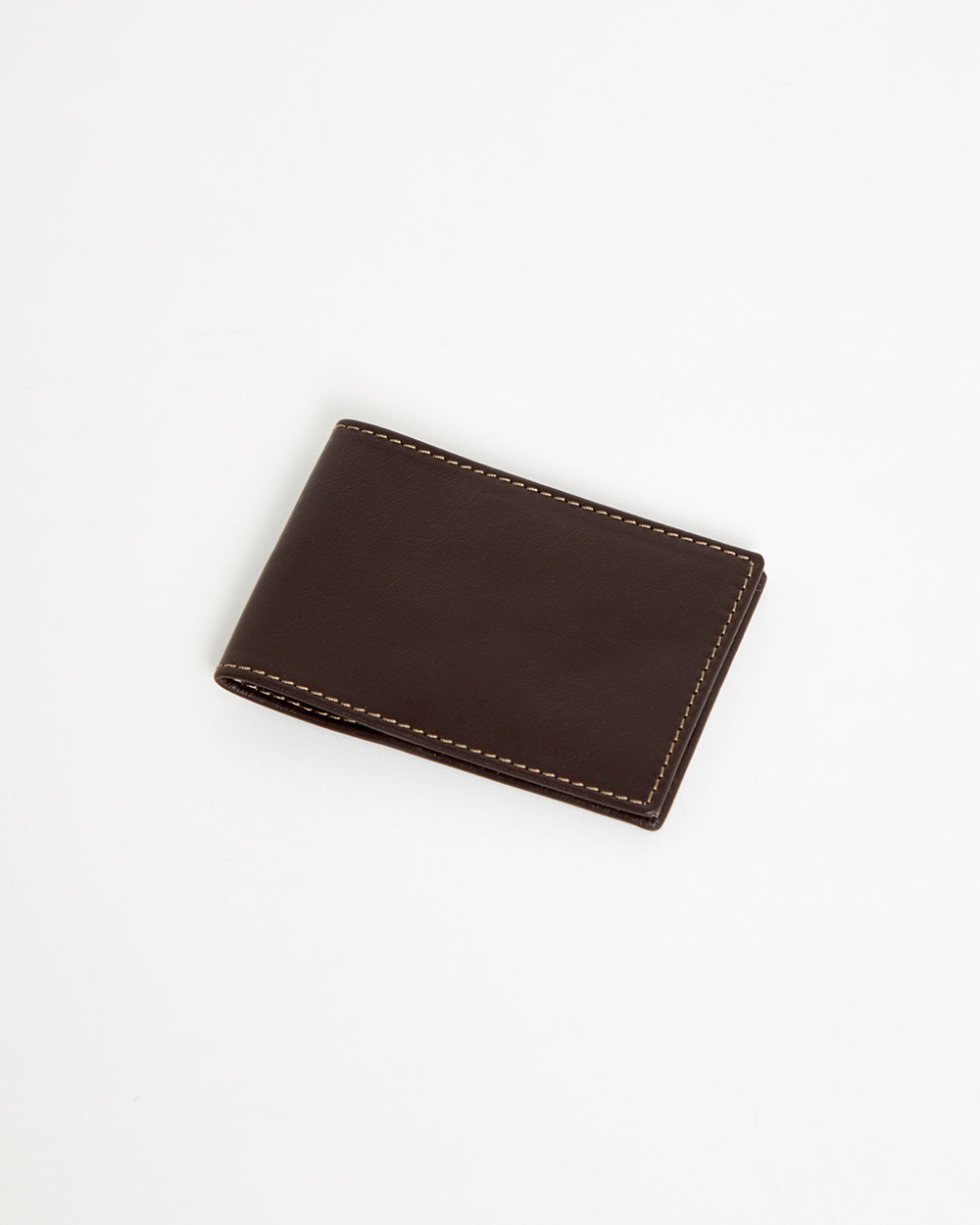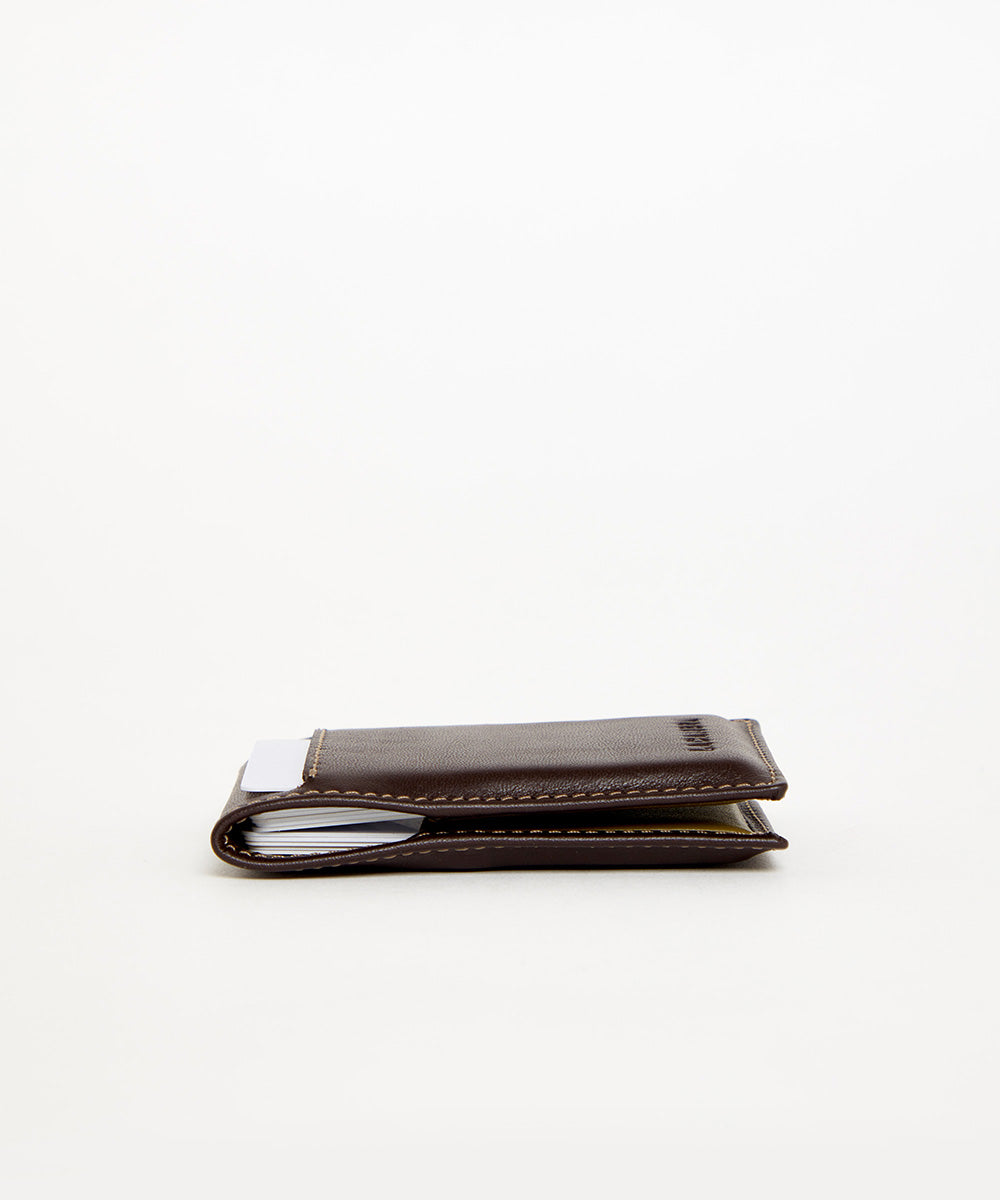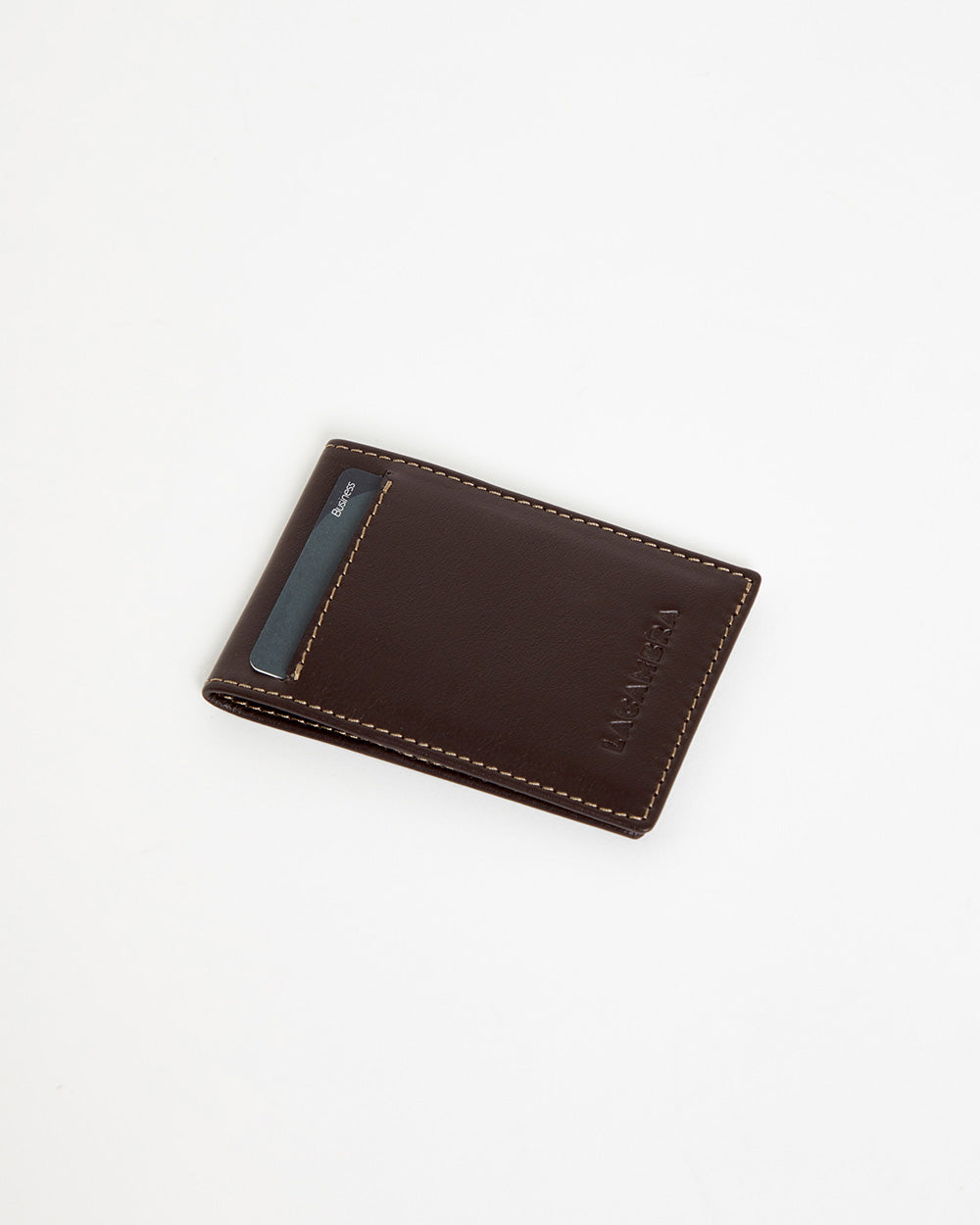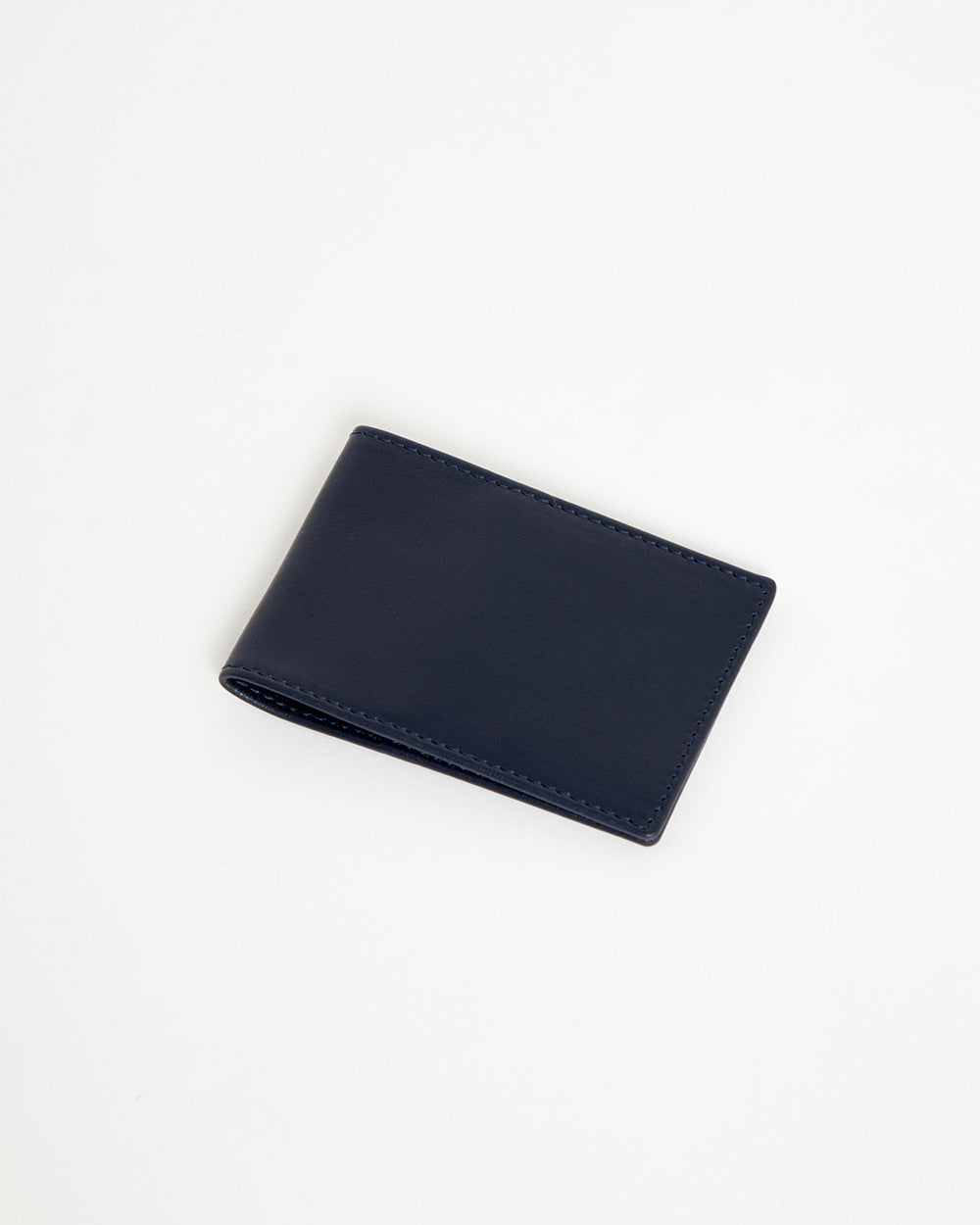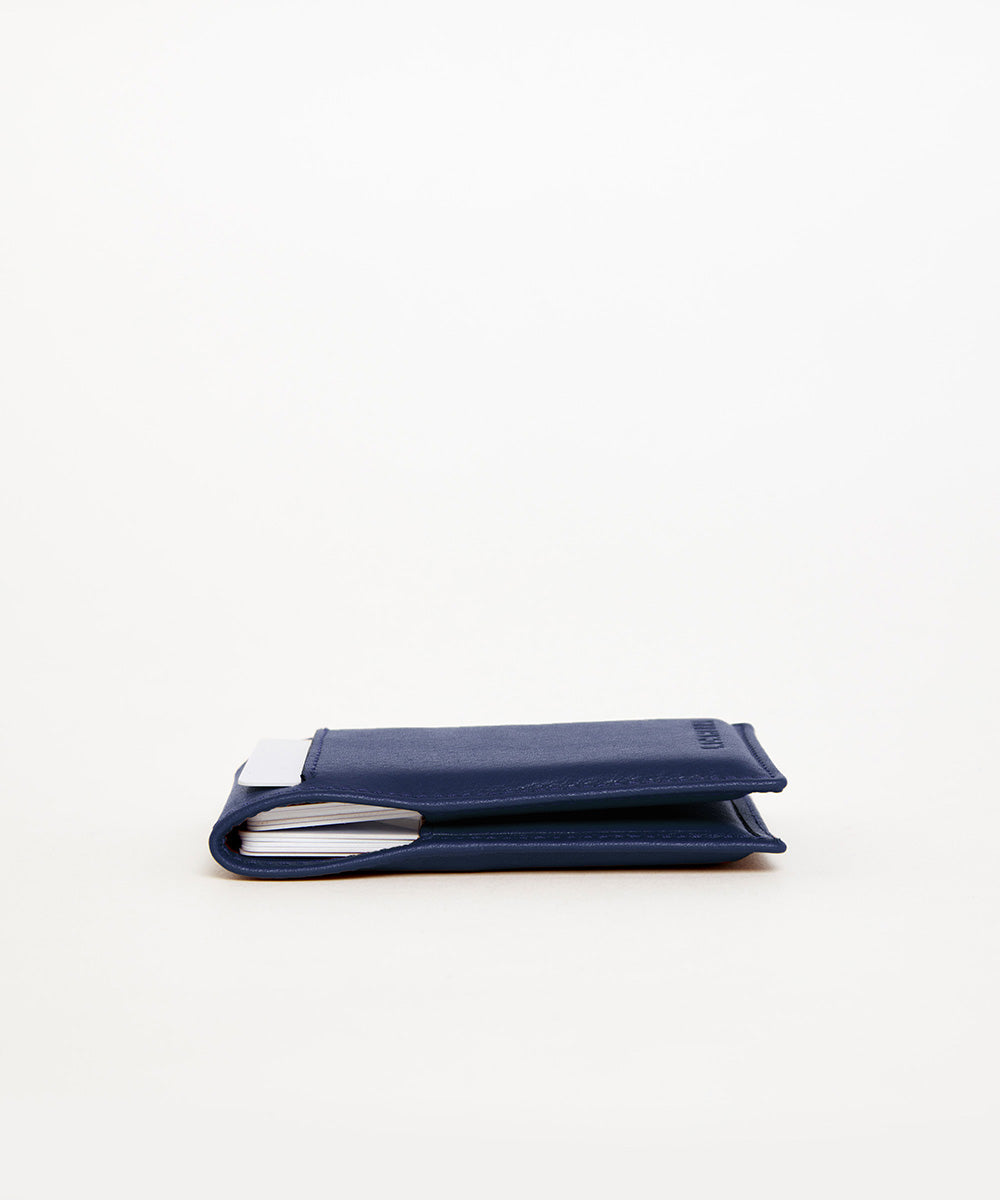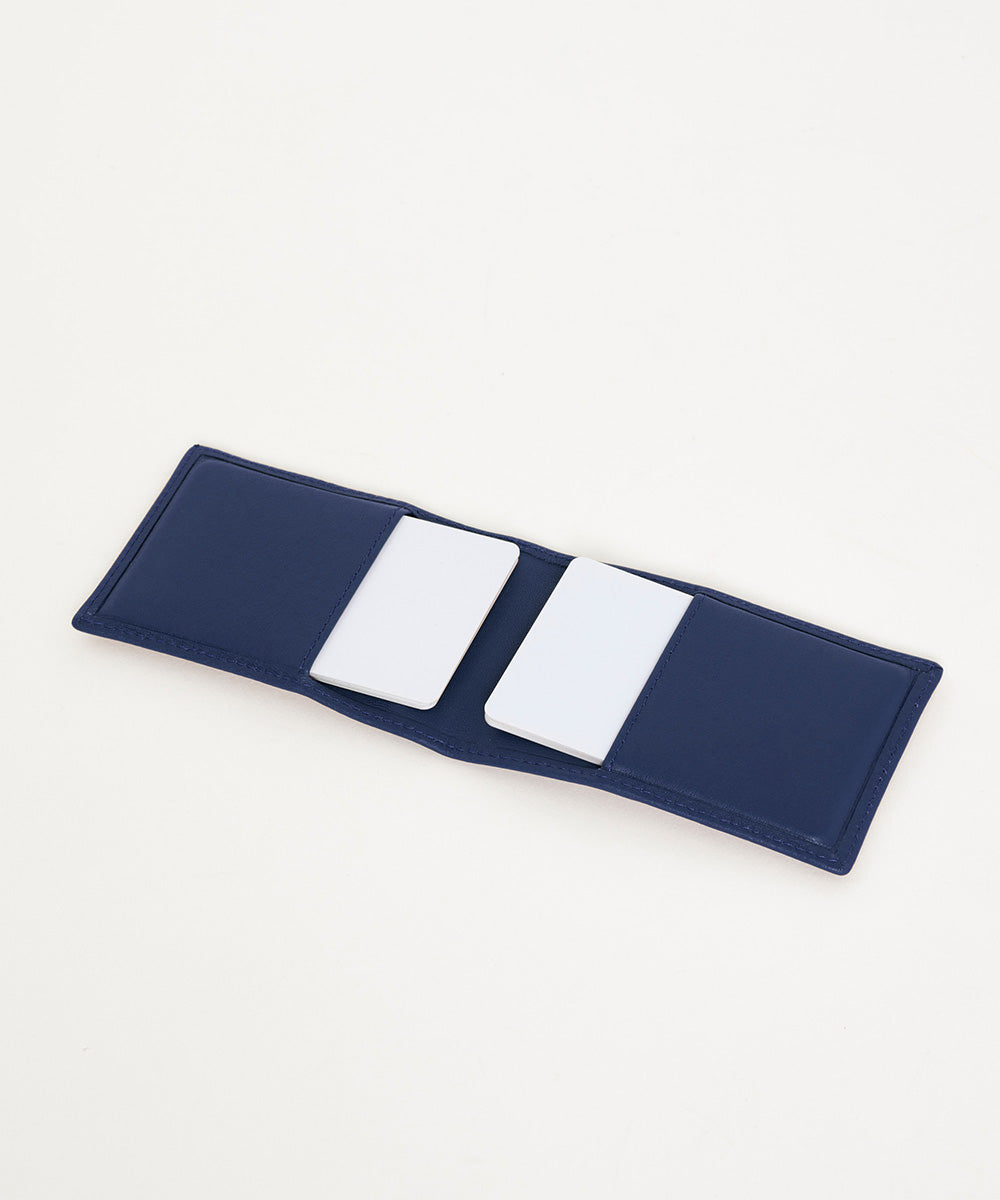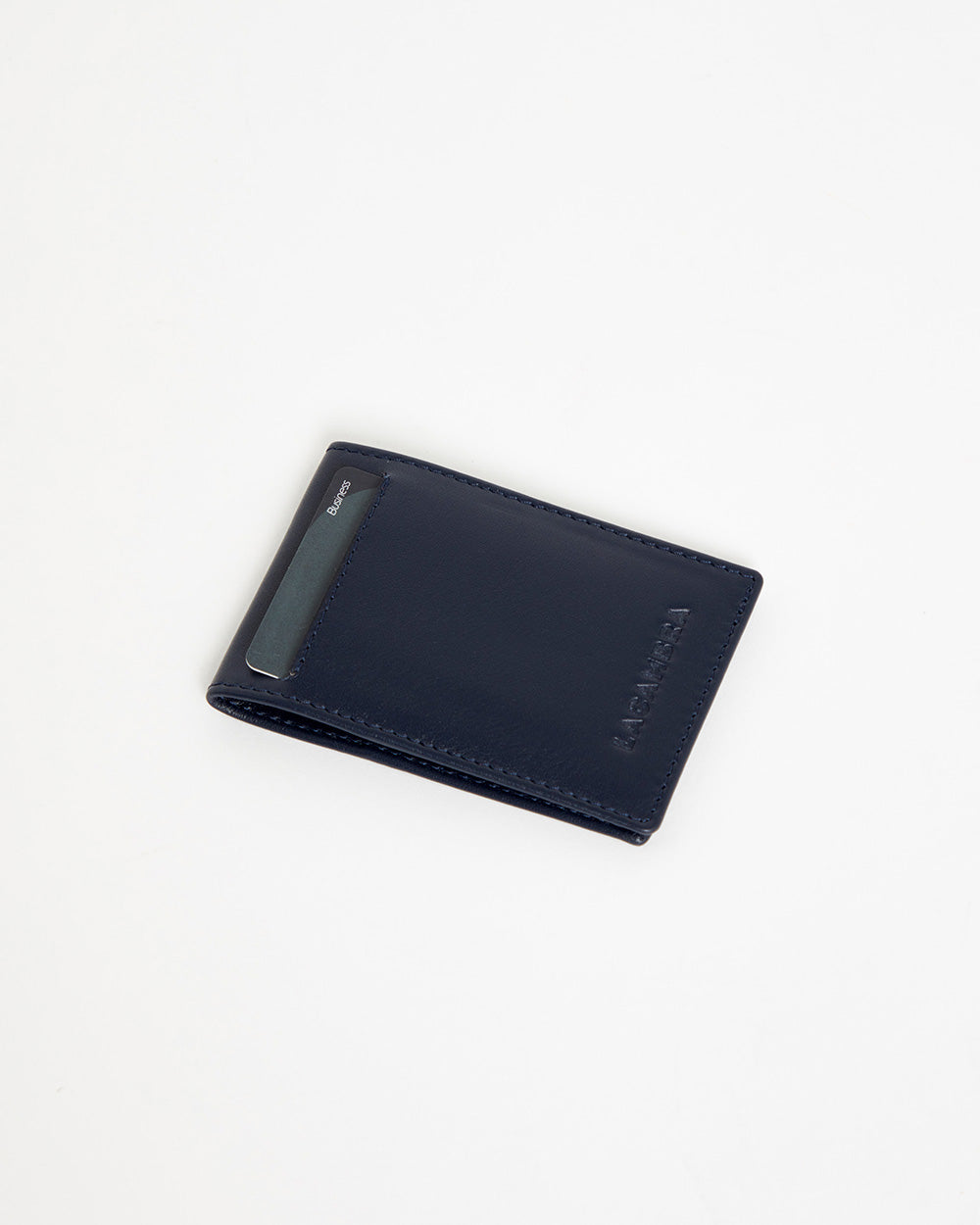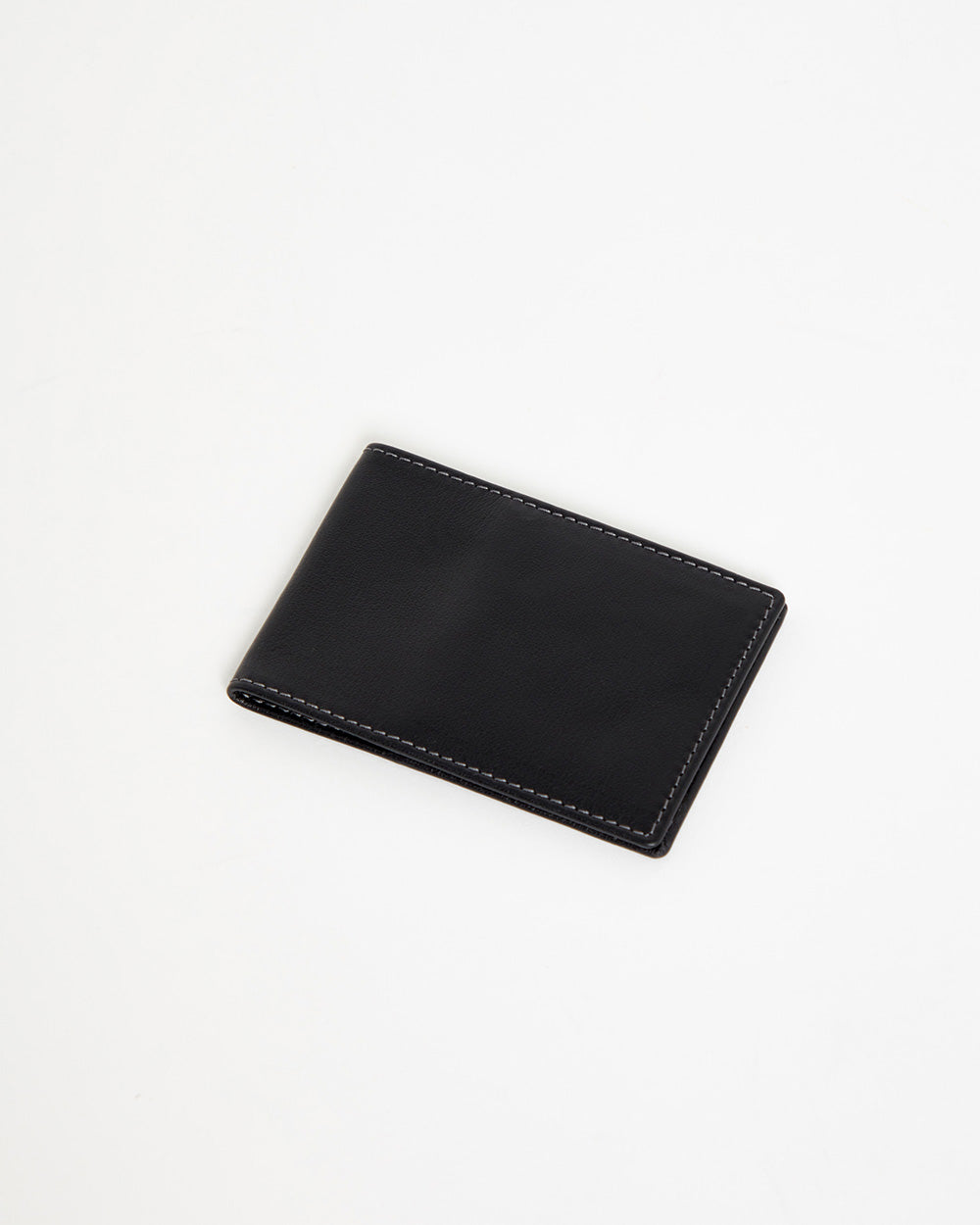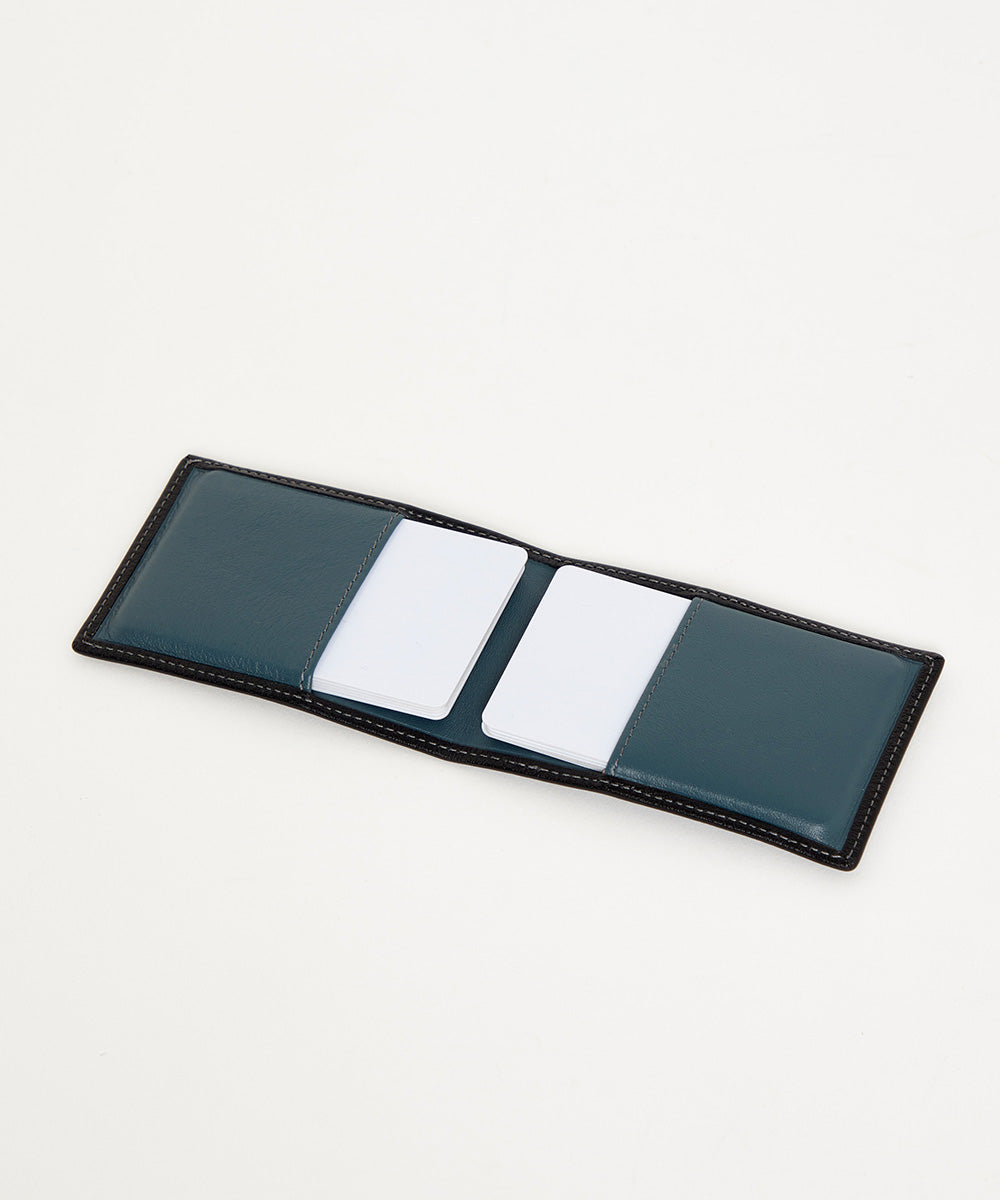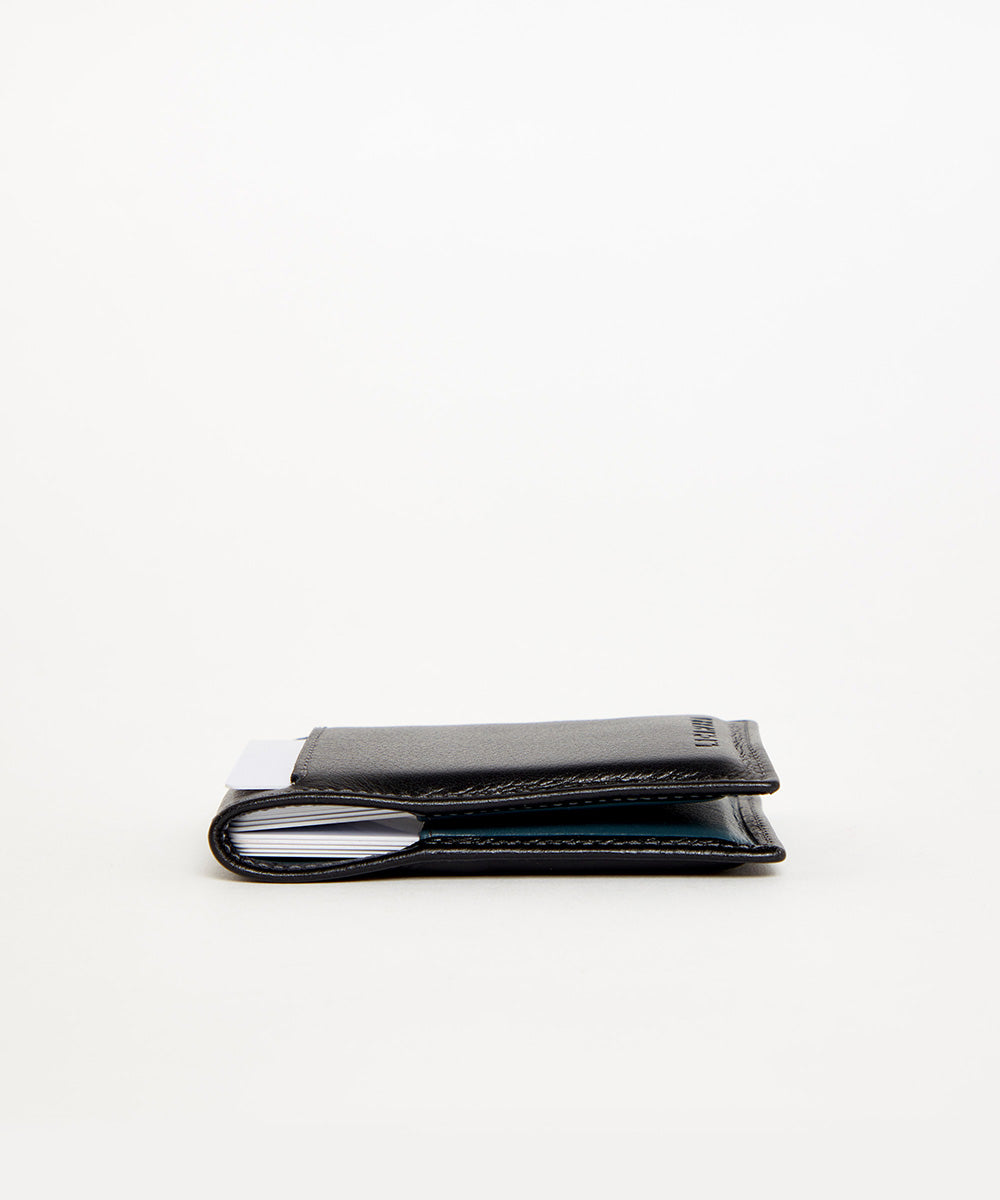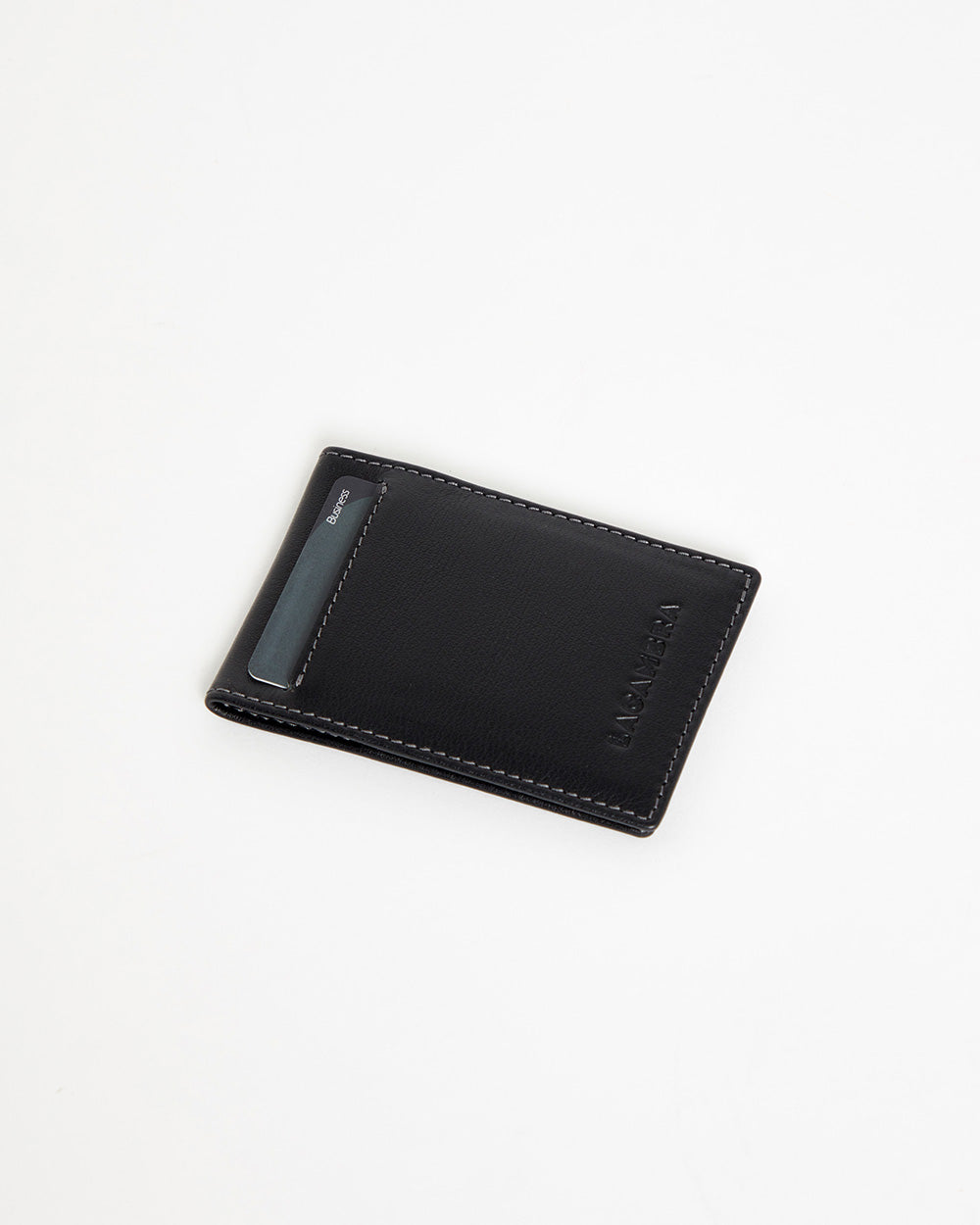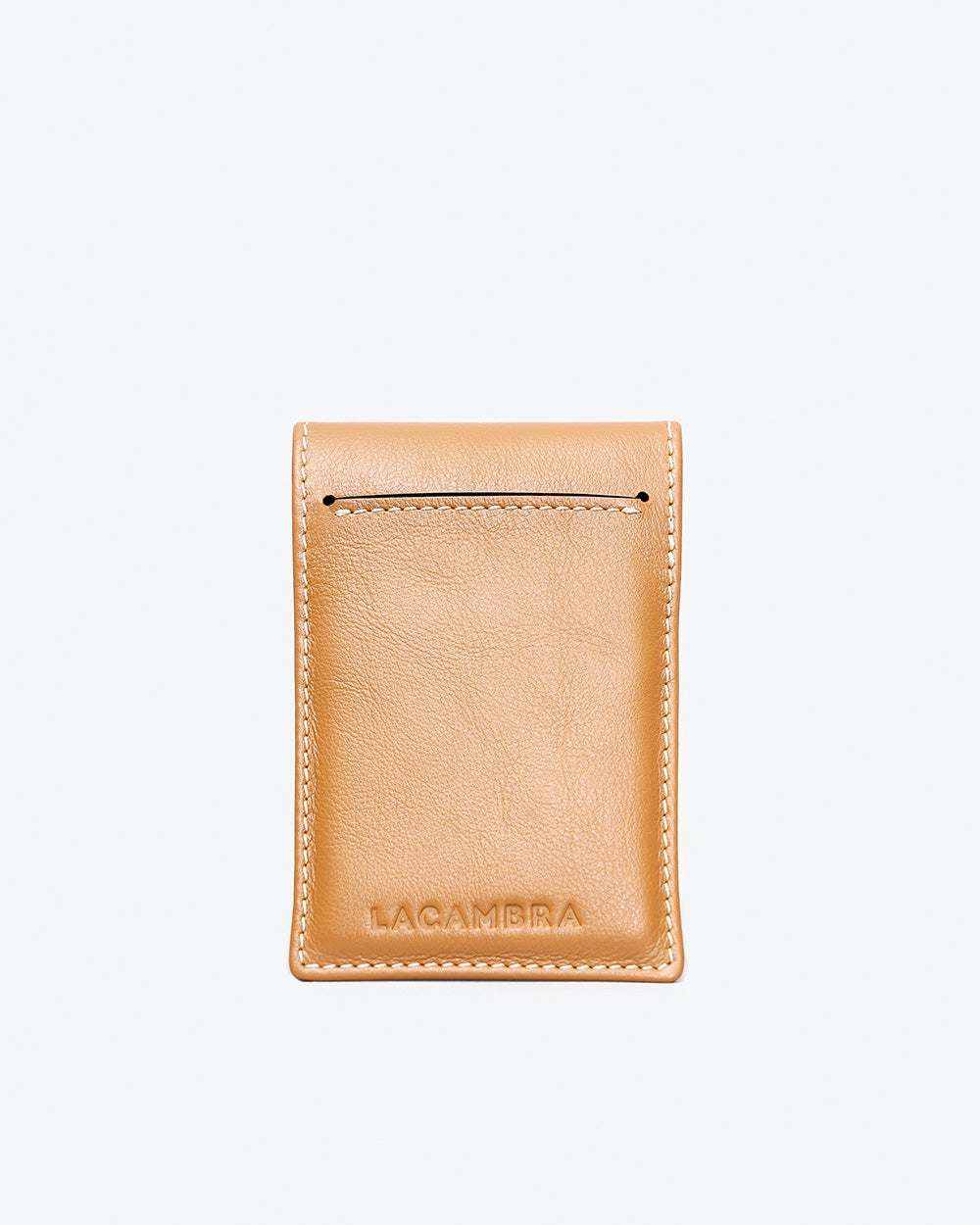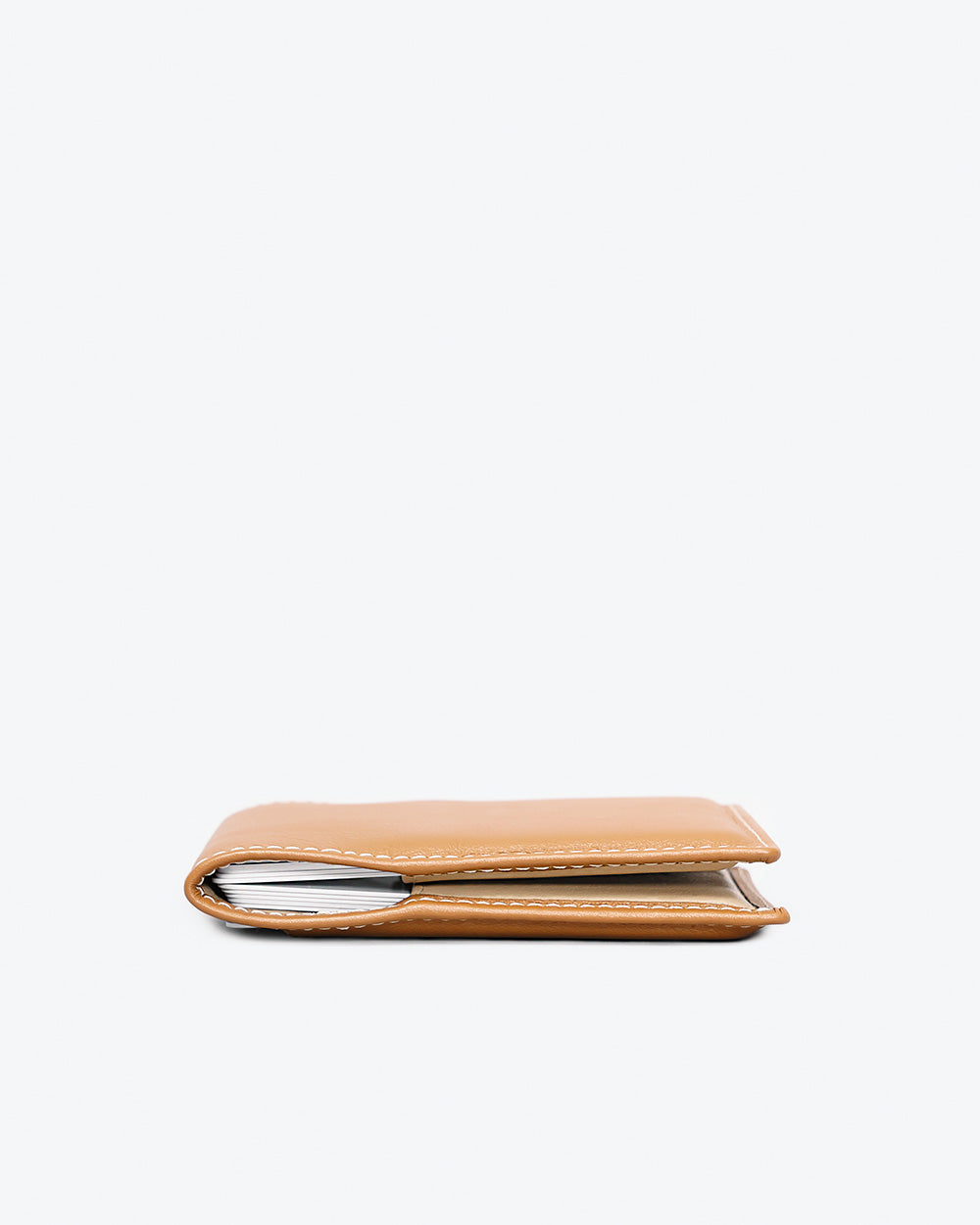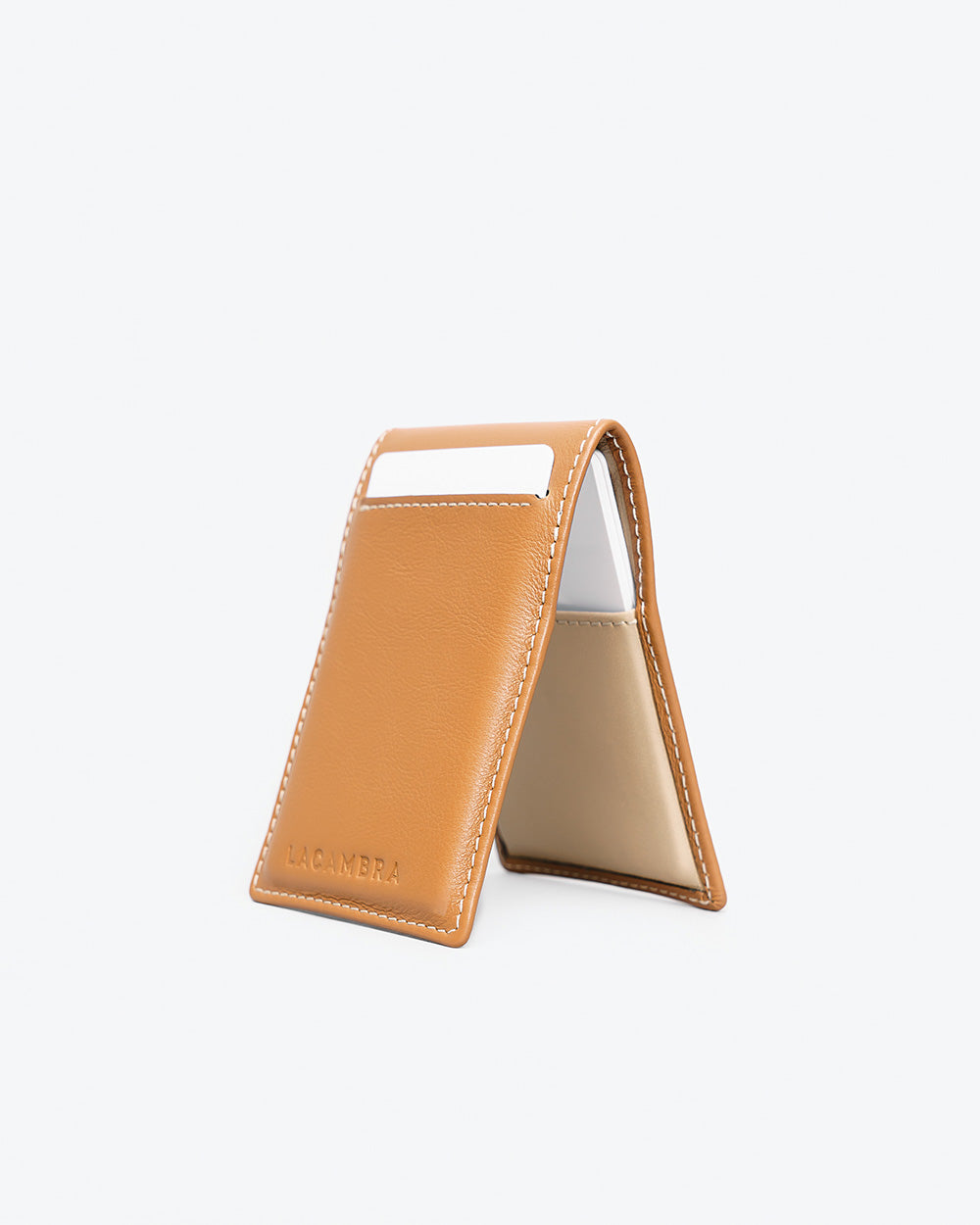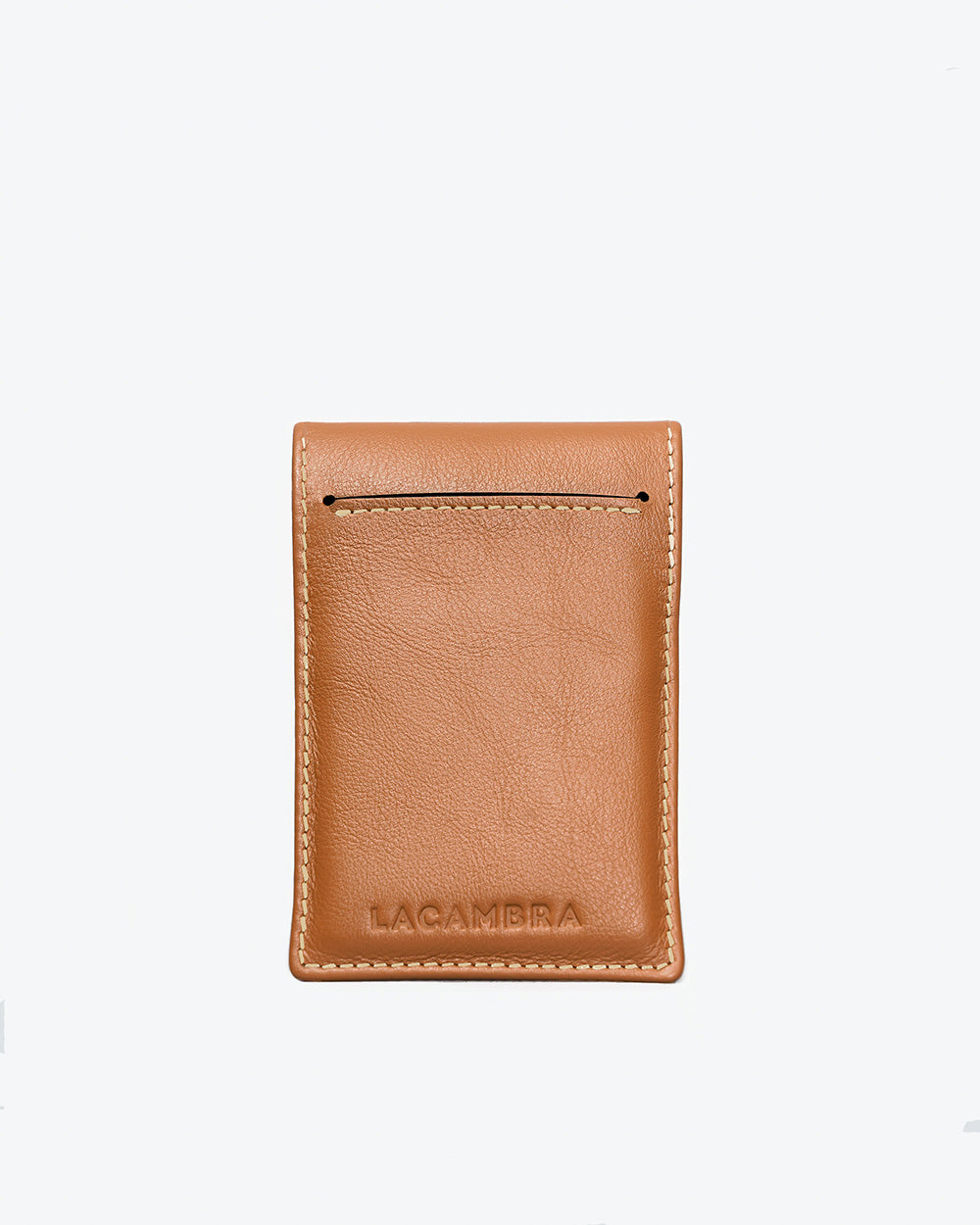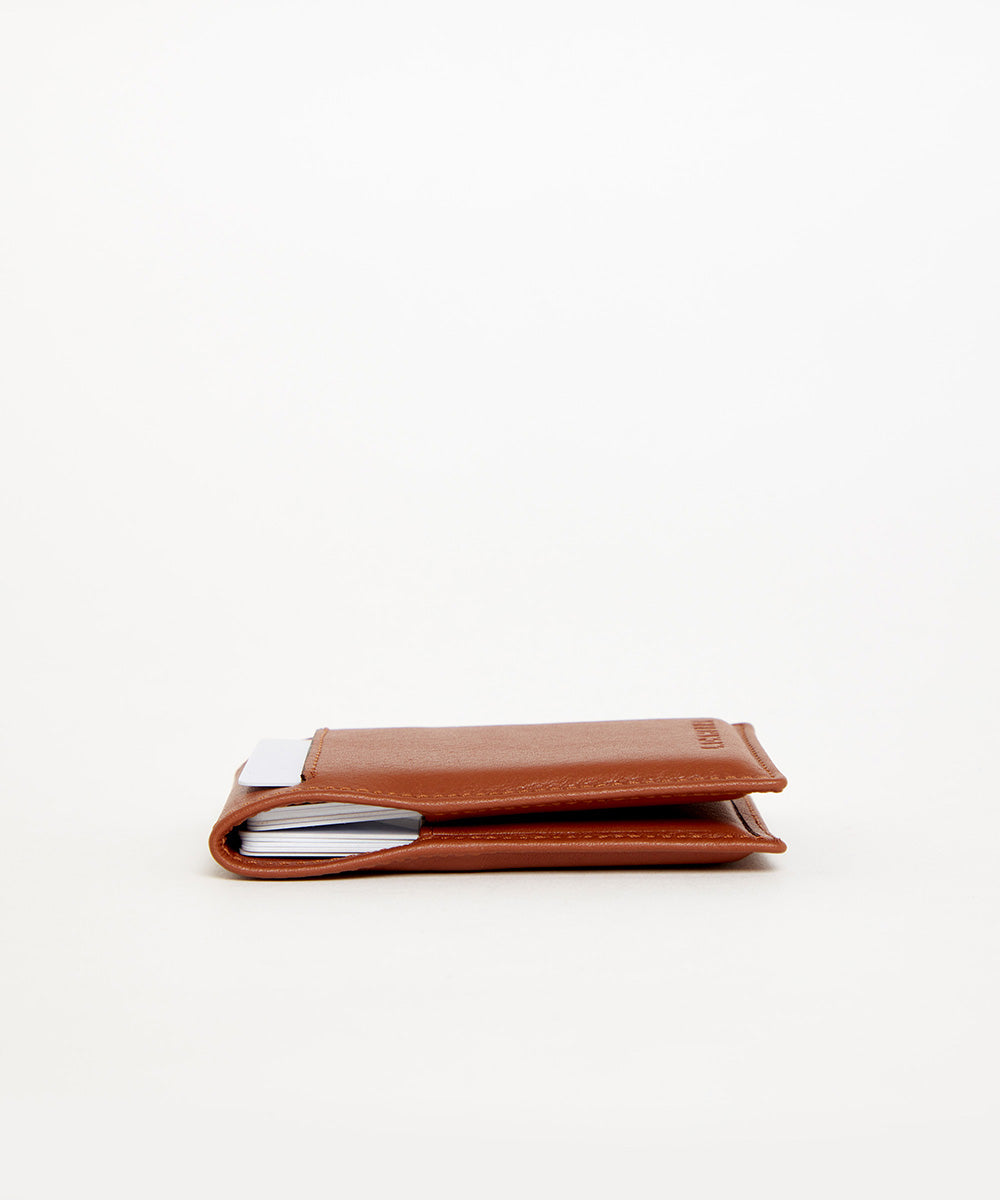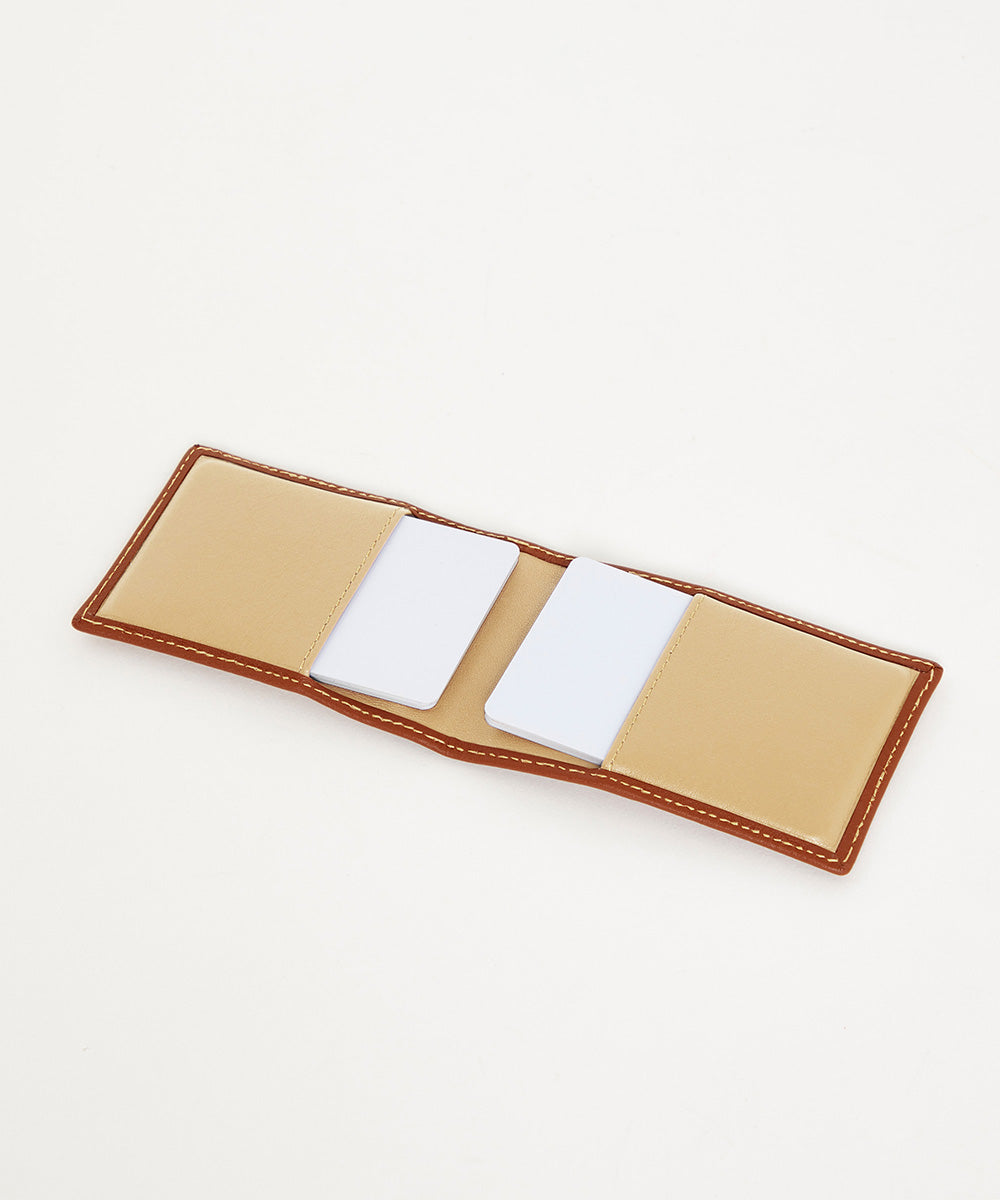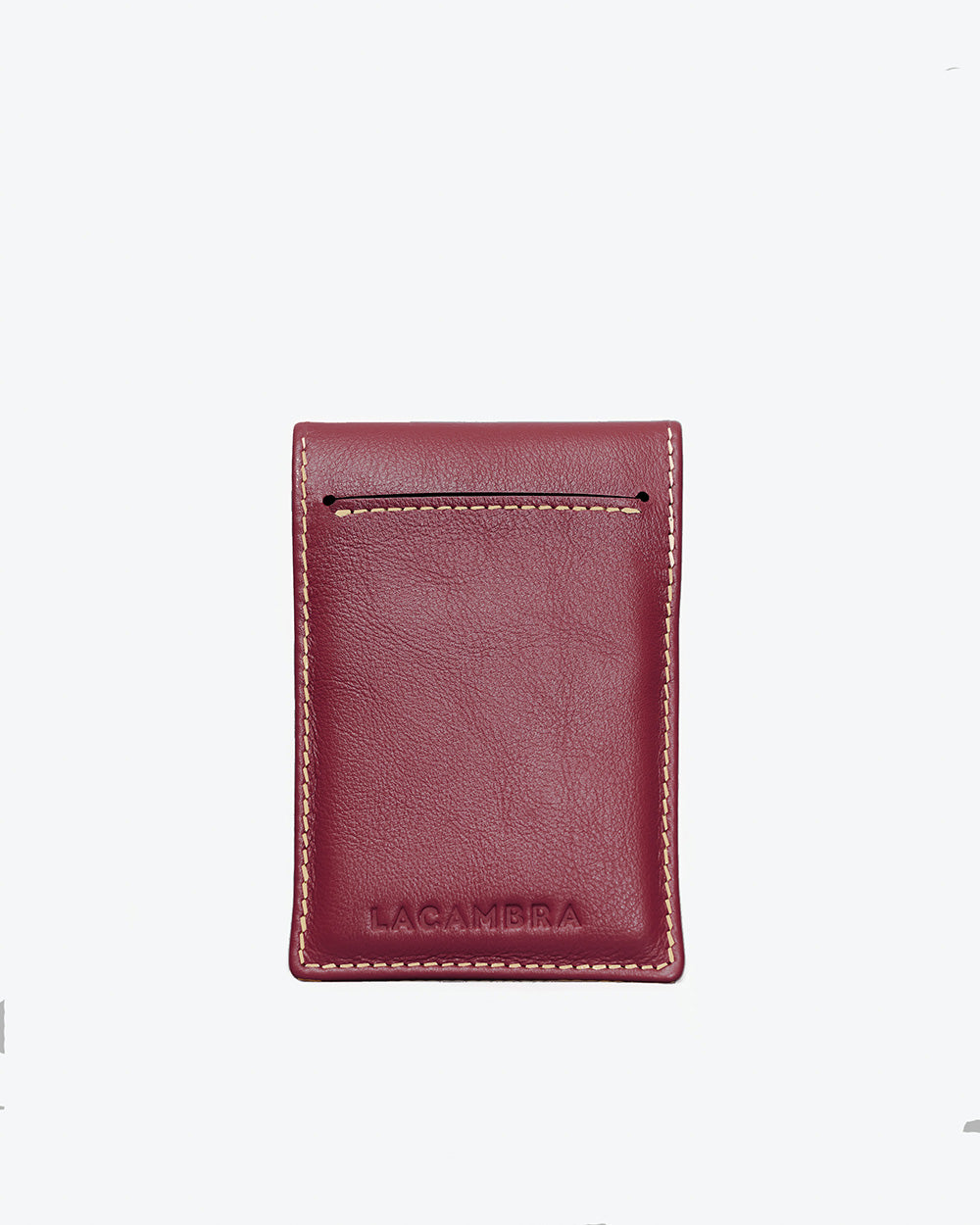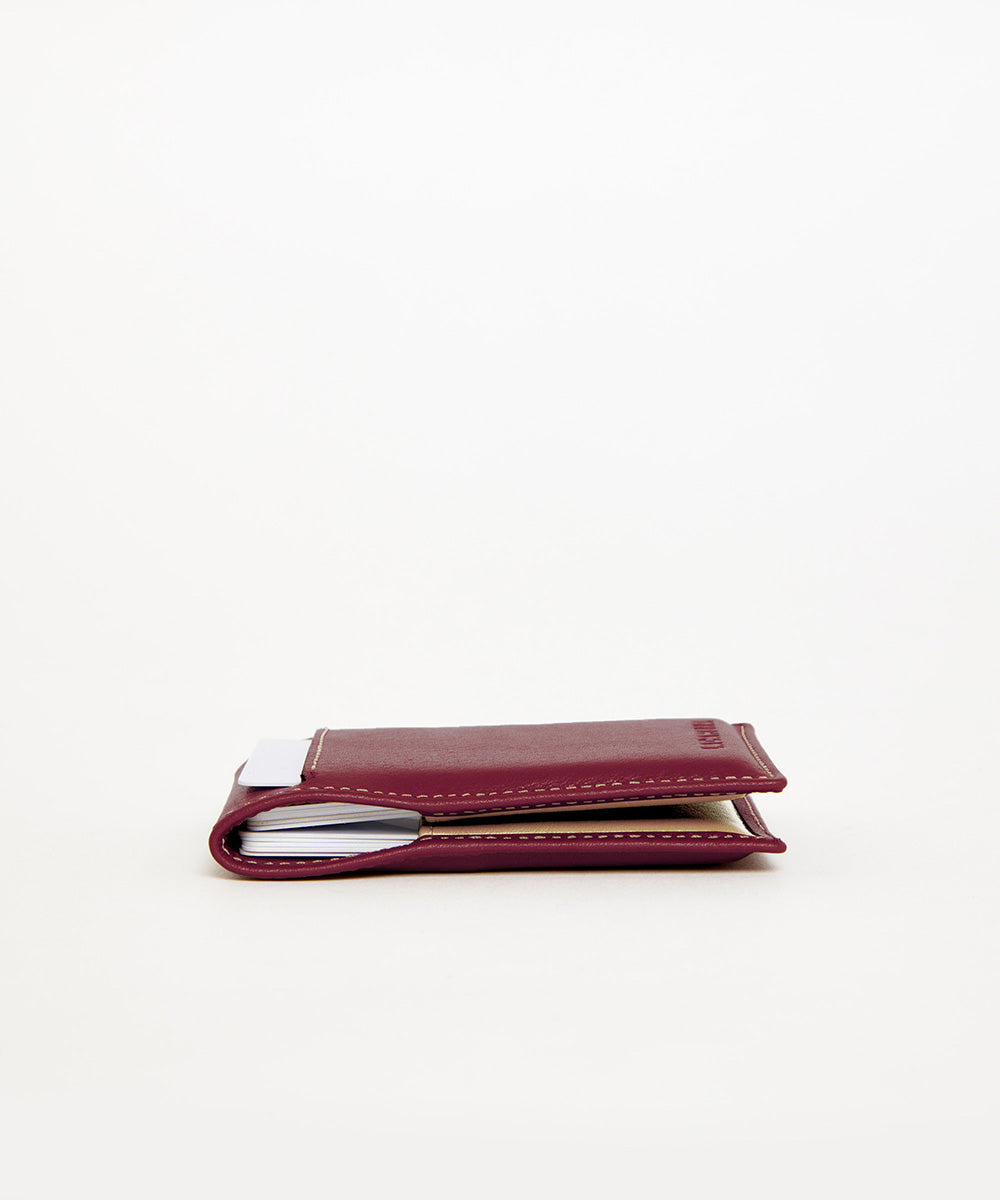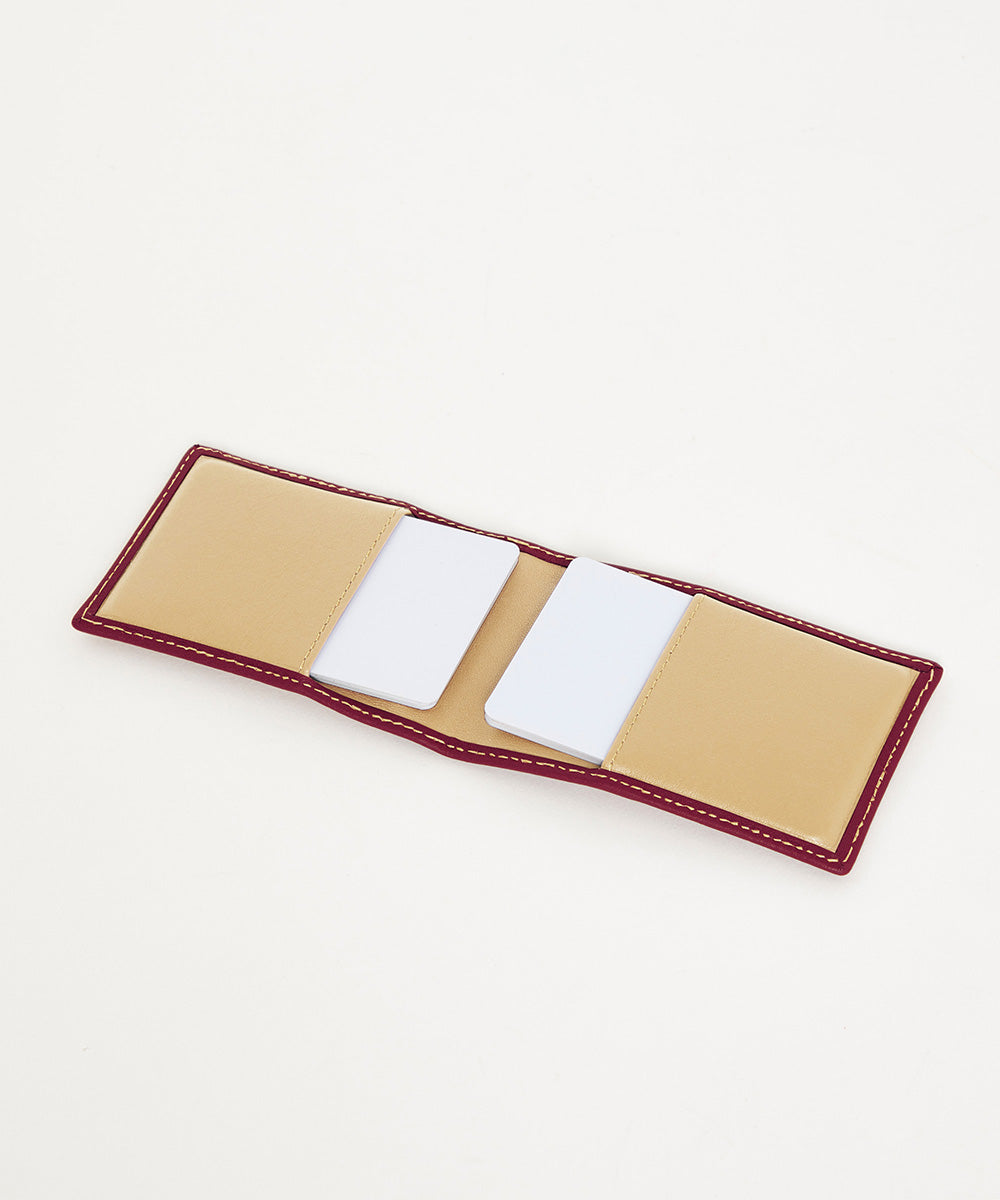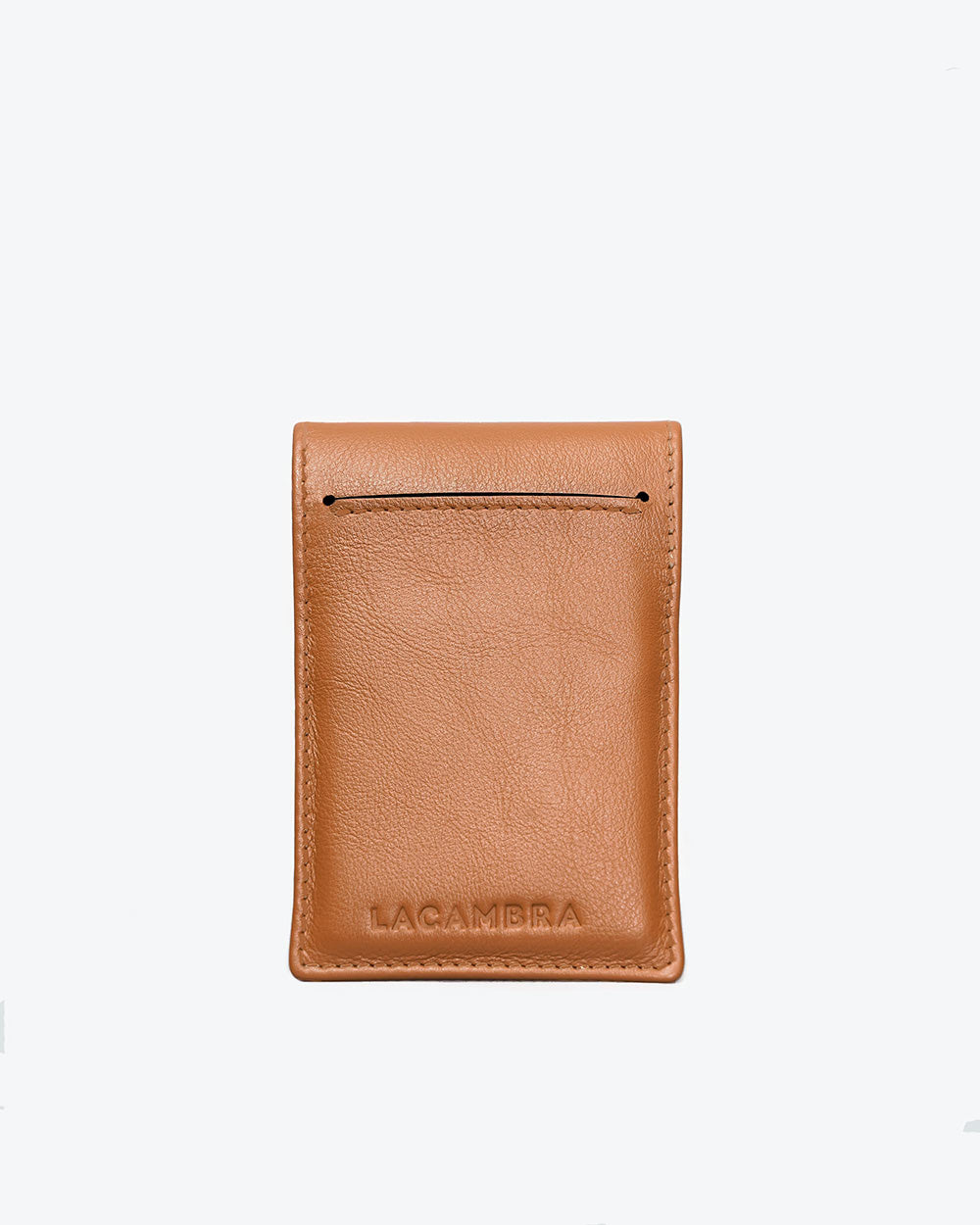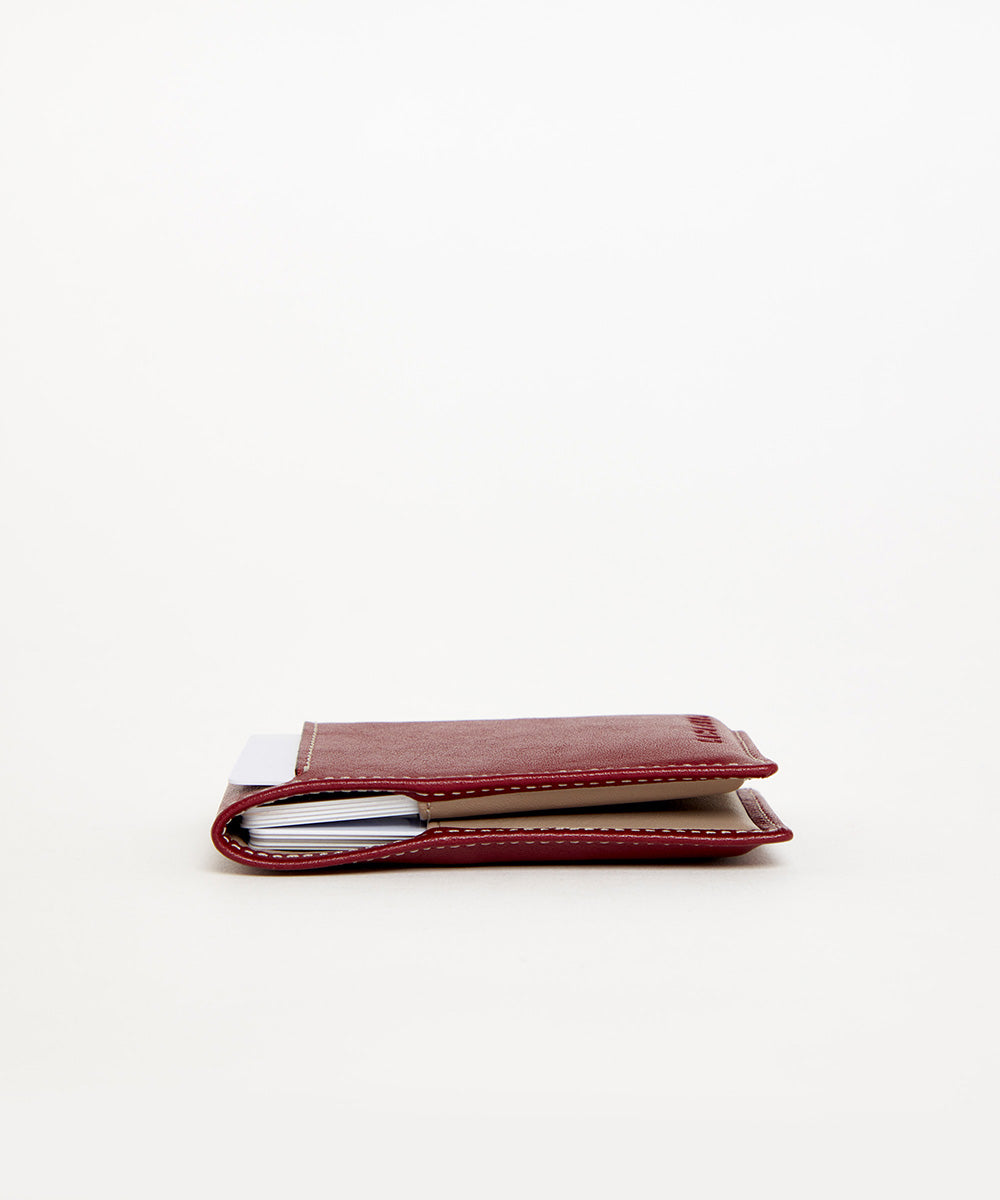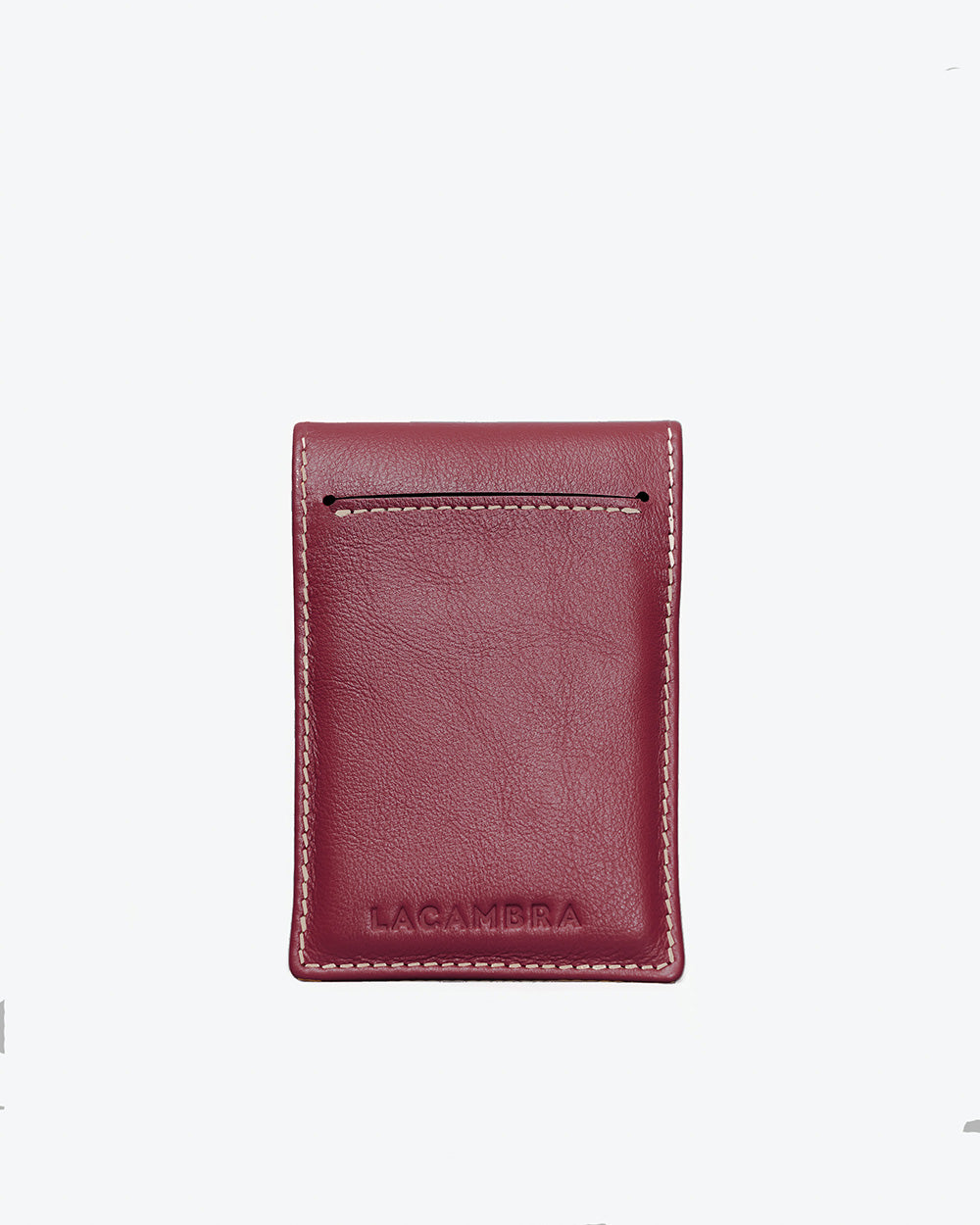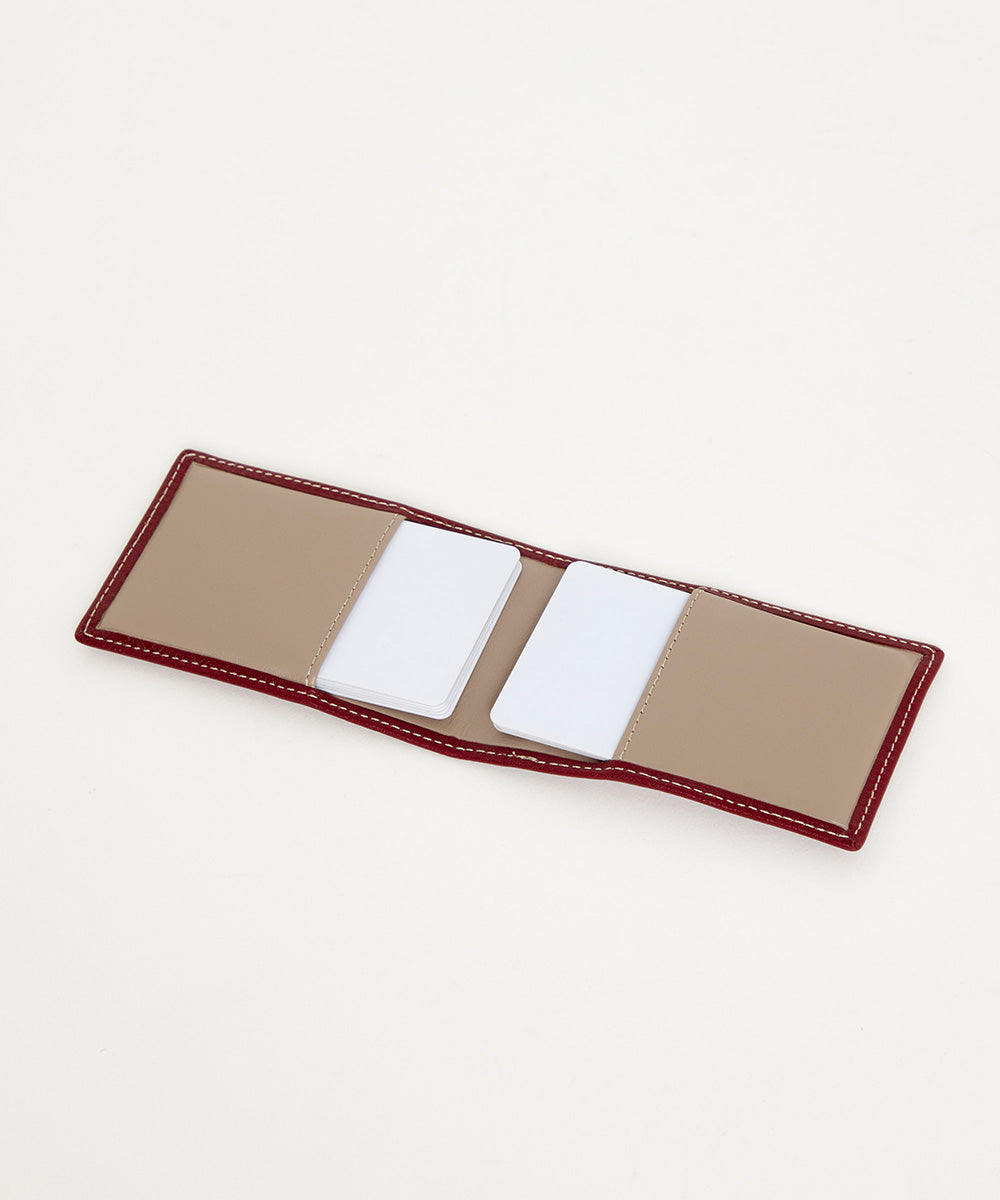 LEATHER bags and accessories (30 colors) and RECYCLED ECO CANVAS ( 3 colors)
LONGLASTING (3 year warranty) TIMELESS items.
Own DESIGN , manufacturing in artisan workshops.
MATERIALS / COLORS

Cowhide LEATHER (30 colors)

Recycled ECO CANVAS

CUSTOMIZATION

Initials, names, dates.

Same day embossing.

MADE IN SPAIN

Handmade in small family craft workshops.

SUSTAINABILITY

Local production and supply, fair prices.
Tel./ WhatsApp

(+34) 911694040 

(+34) 693803248

Opening hours

Mon - Fri : 11-14:30 & 17-20:30

Saturday : 11 - 14:30