Bolso mediano de LONA VAQUERA* con asas de piel.
Incluye un asa corta para llevarlo colgado al hombro, un asa larga para utilizarlo como bandolera.
 Lavable en lavadora.
* teijdo producido con algodón y tejido vaquero reciclado. 100% biodegradable.

---
Description

Bolso de LONA RECICLADA / ASAS de PIEL
- LONA RECICLADA: producida con fibras 100% recicladas (algodón reciclado, lino y poliester reciclado de botellas de PET).
- PIEL de vacuno con certificado medioambiental del LWG (Leather Working Group).
- Fabricado en talleres artesanales en Madrid y Ubrique.
- Cierre con cremallera.
- El interior sin forro. Base con forro. Bolsillo interior.
Care

Lavable en lavadora (máximo 30º C)- sin ASAS.
View full details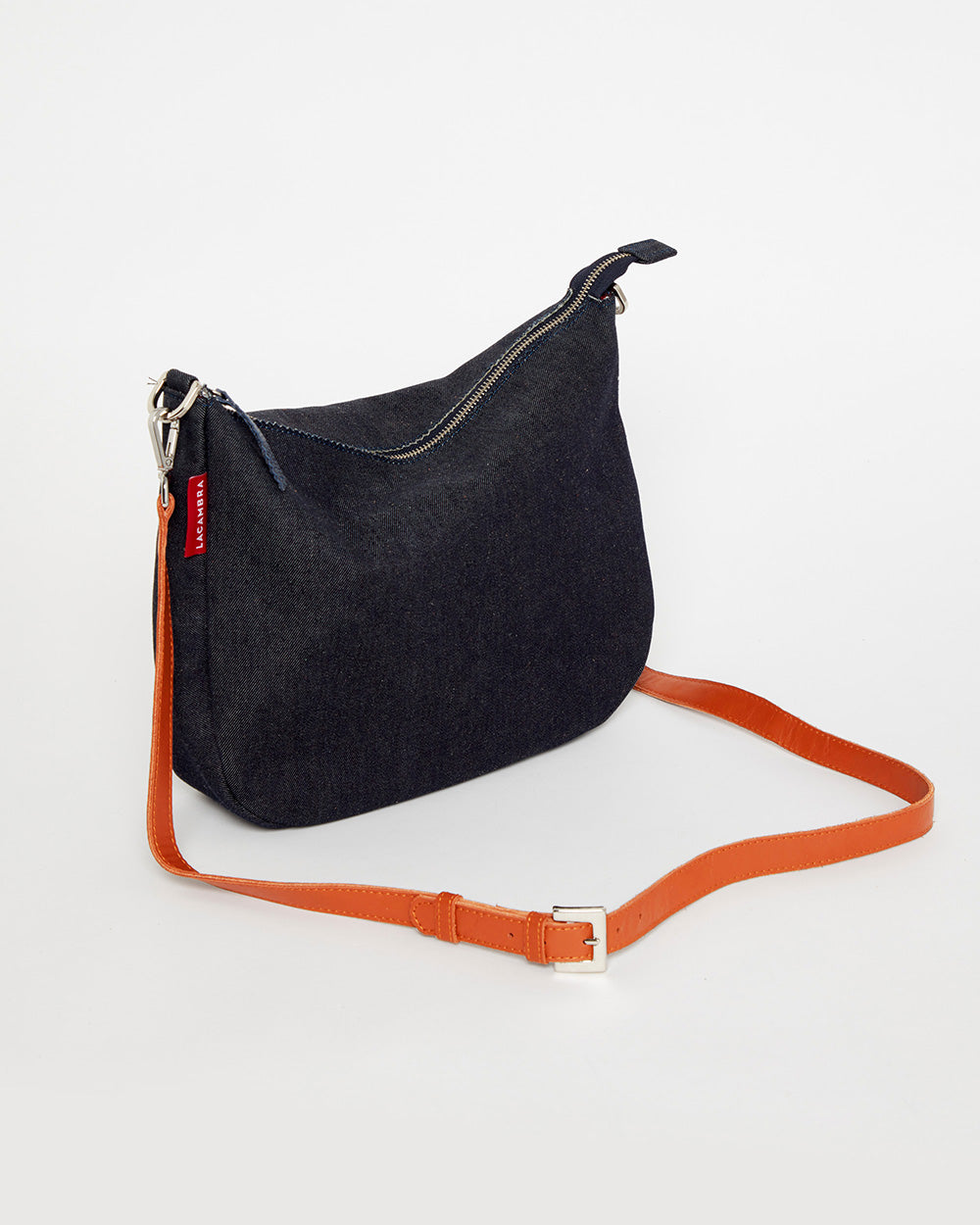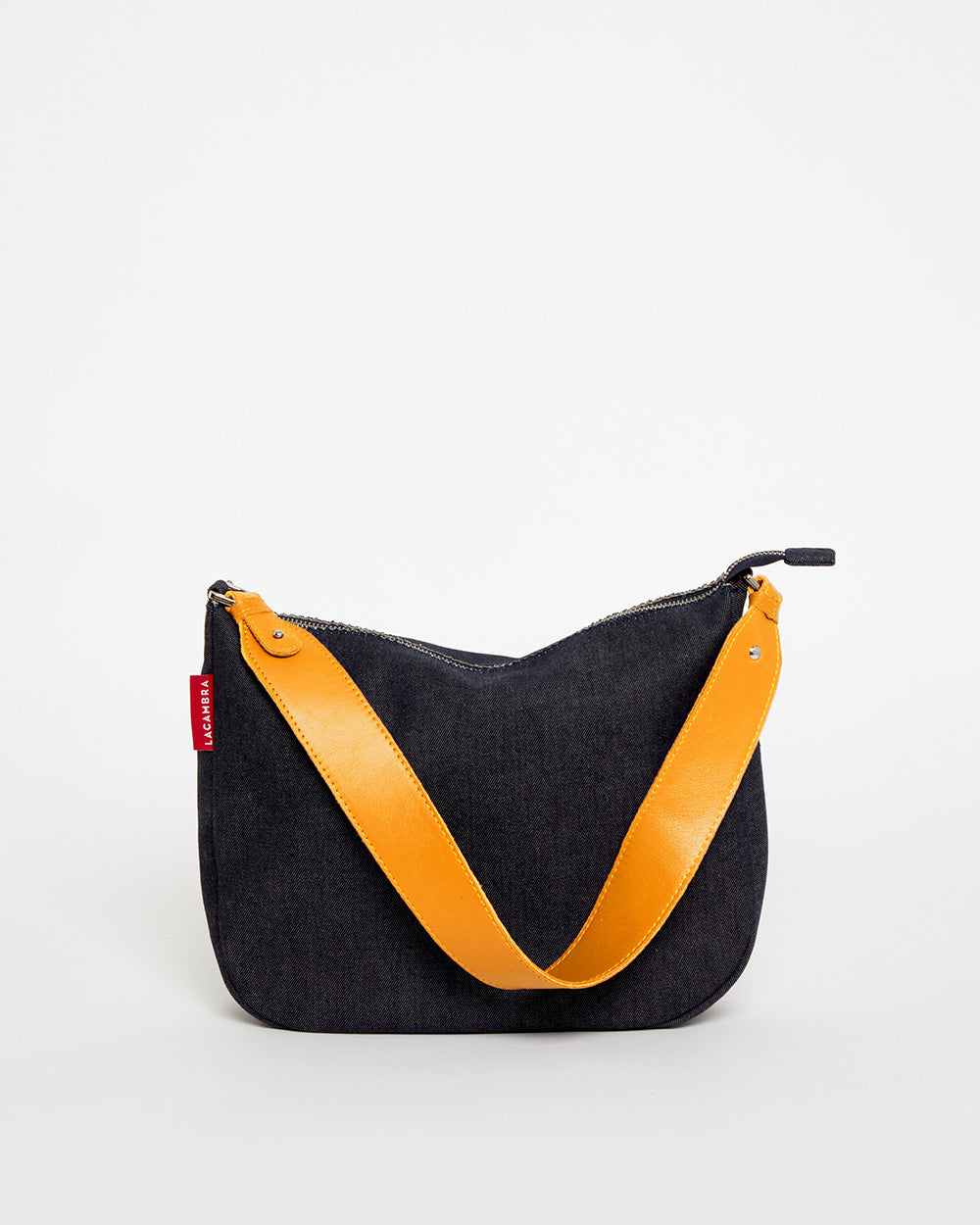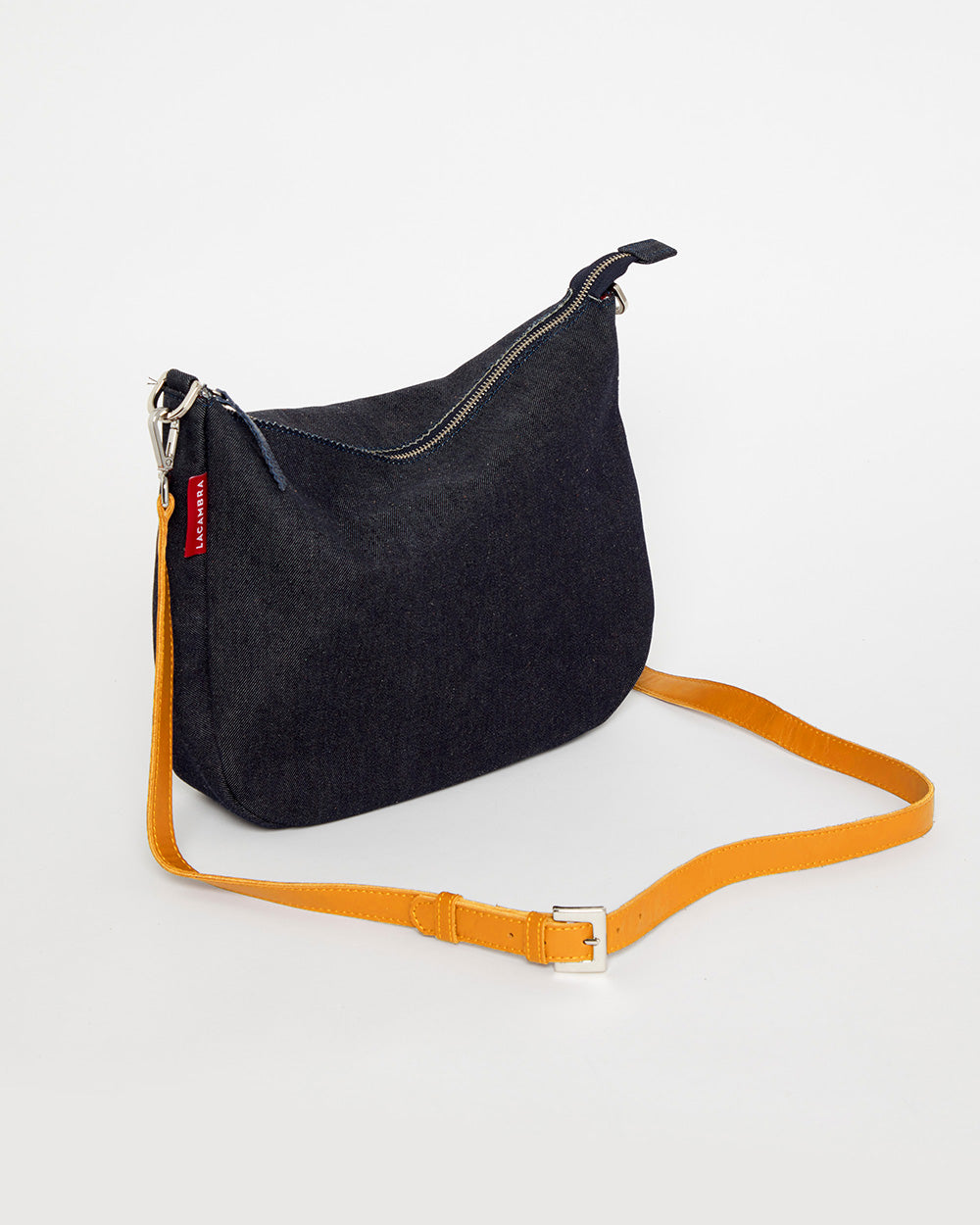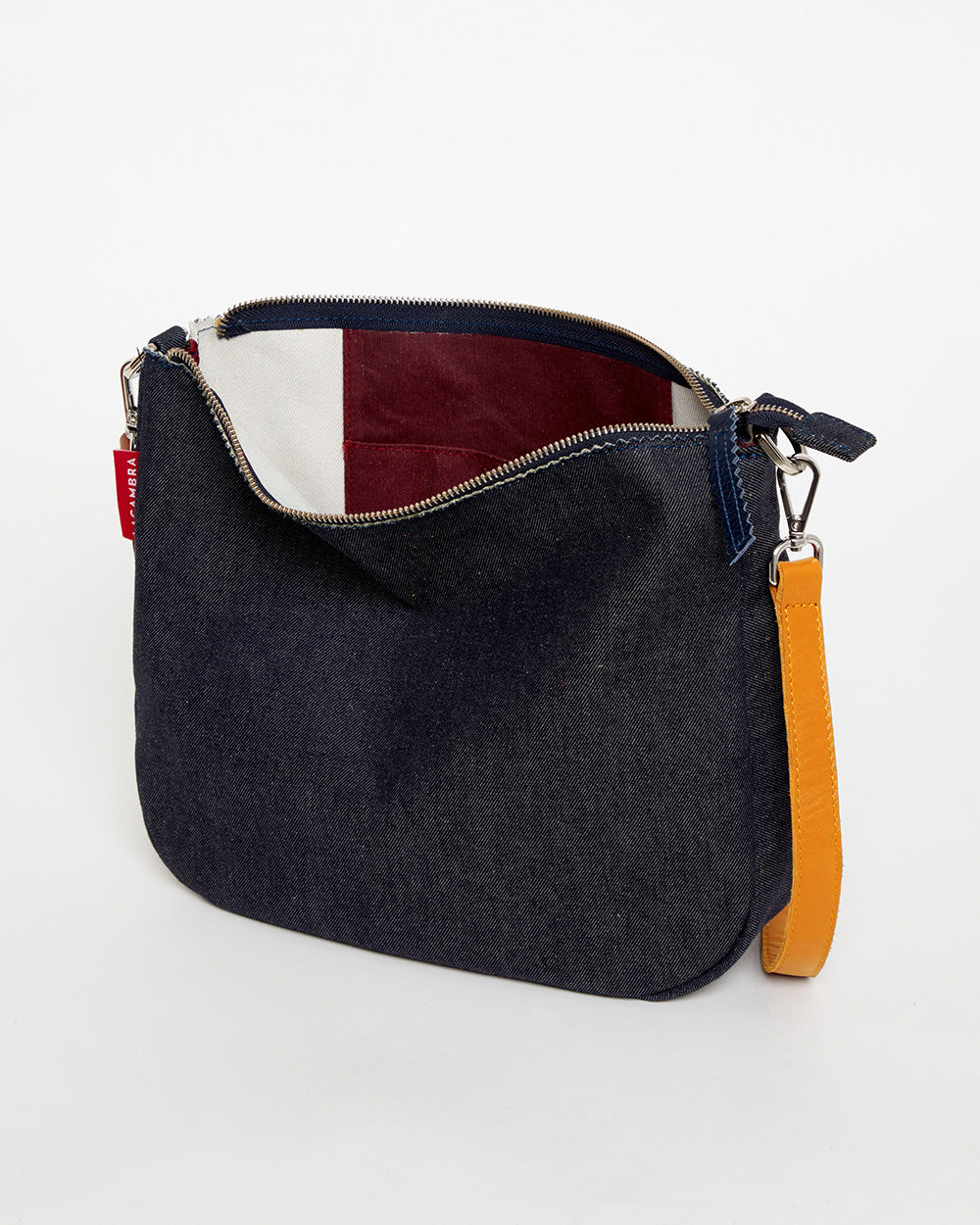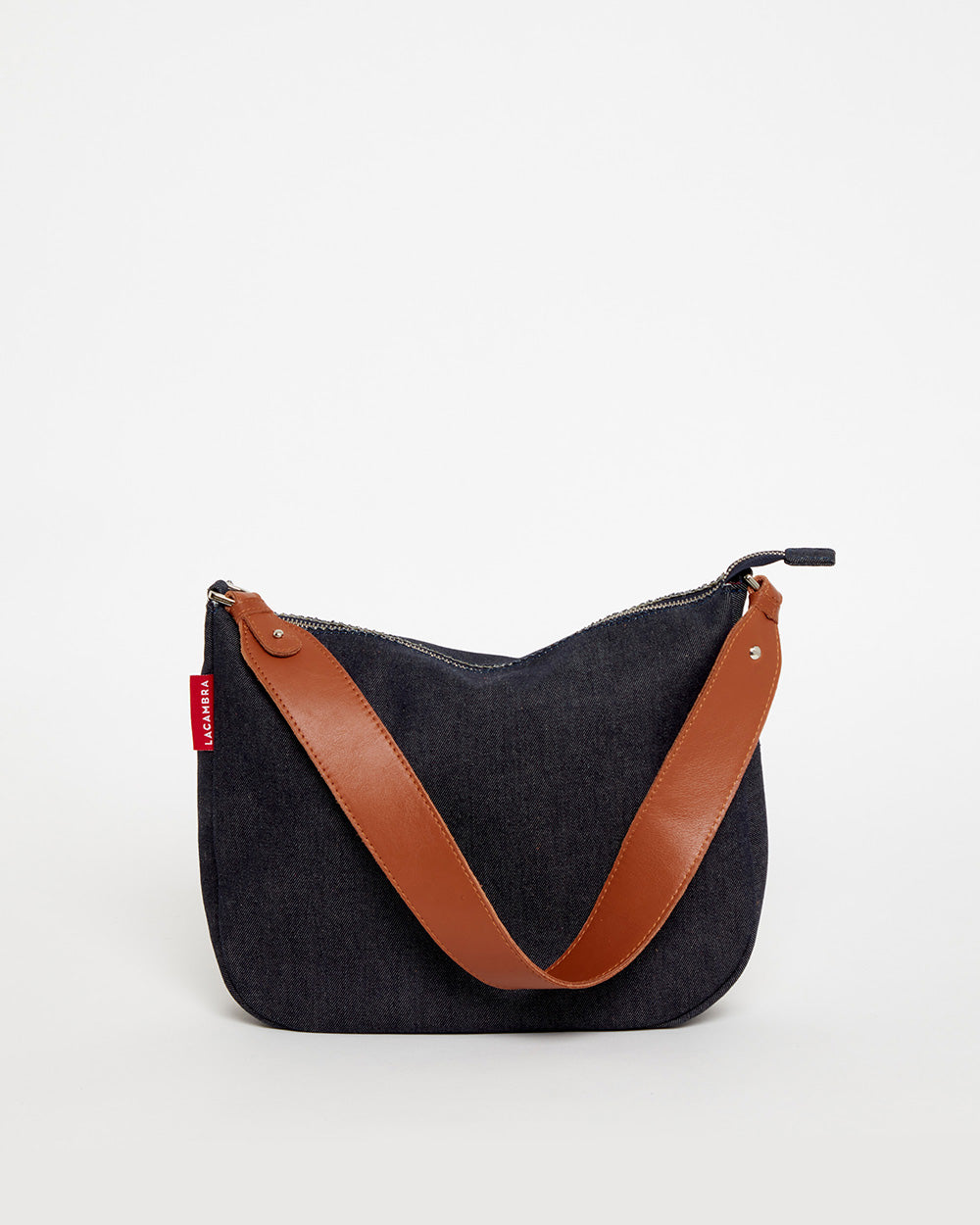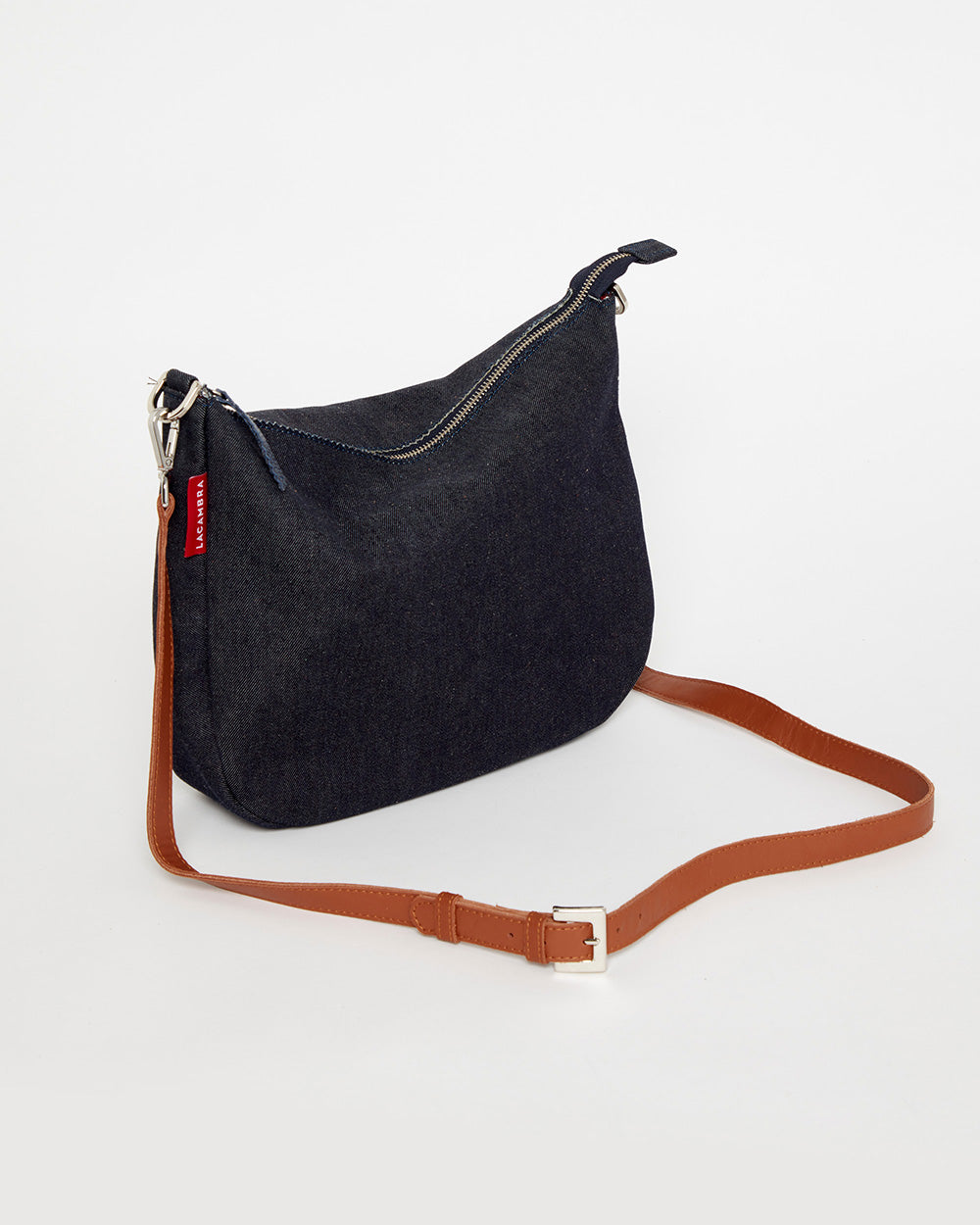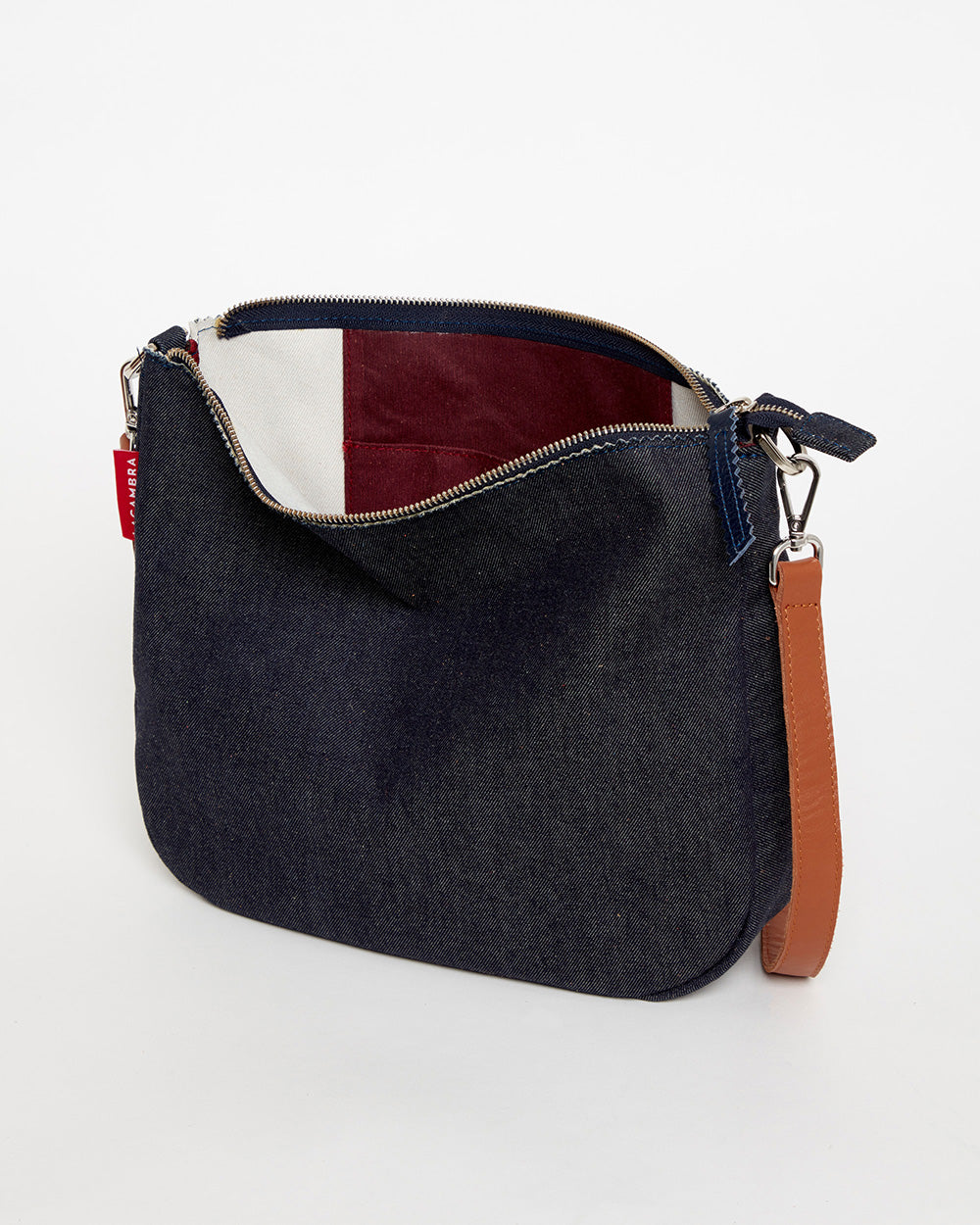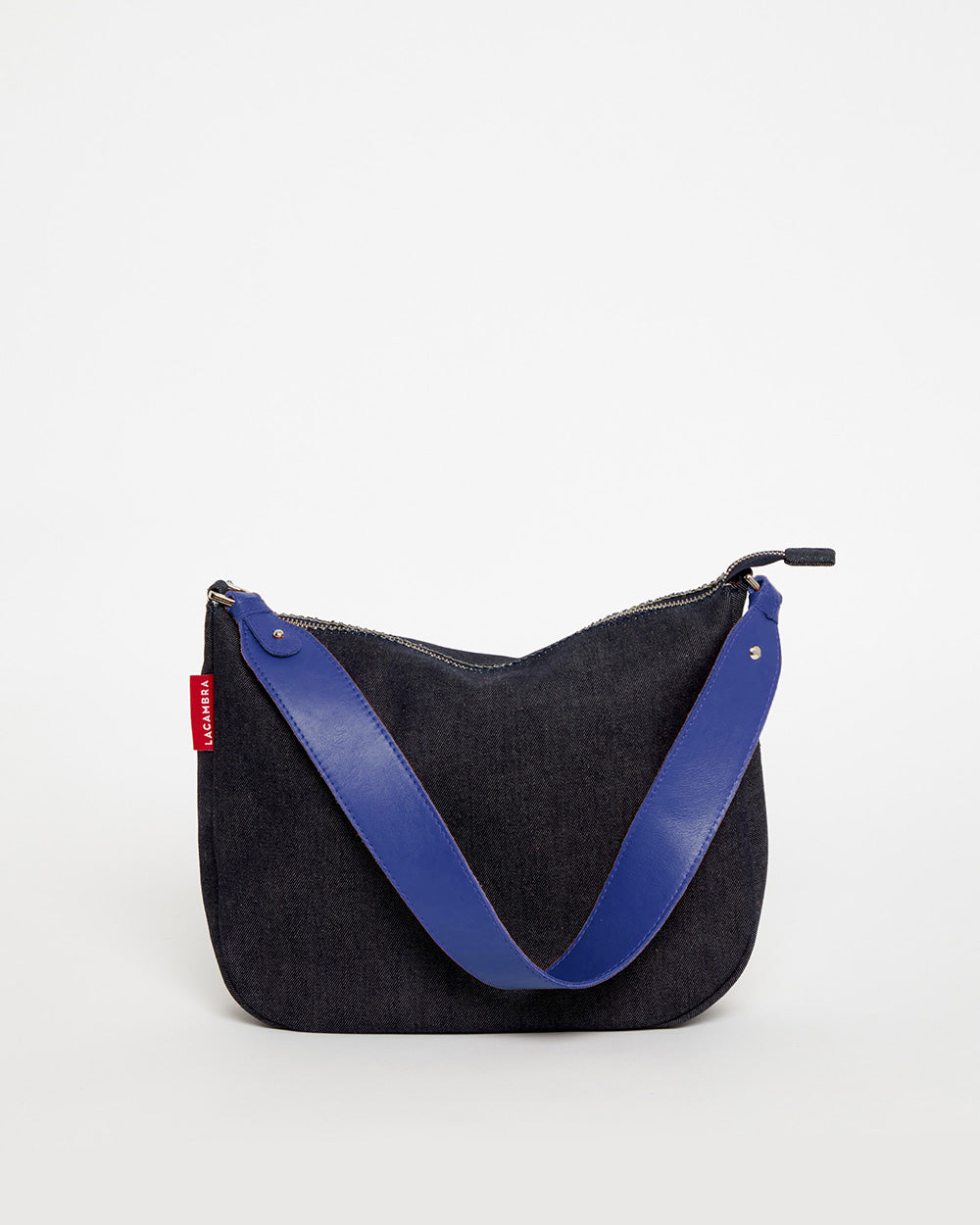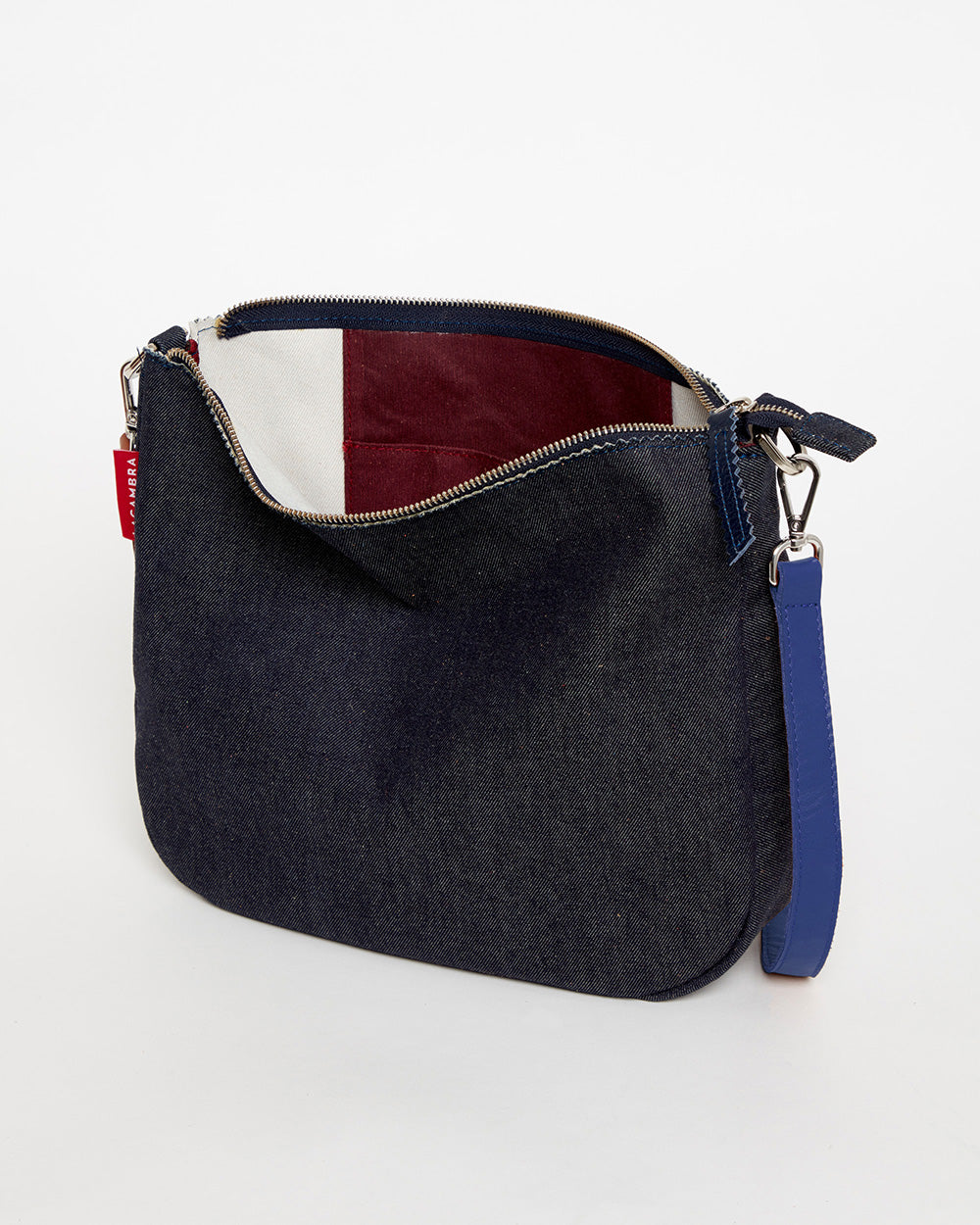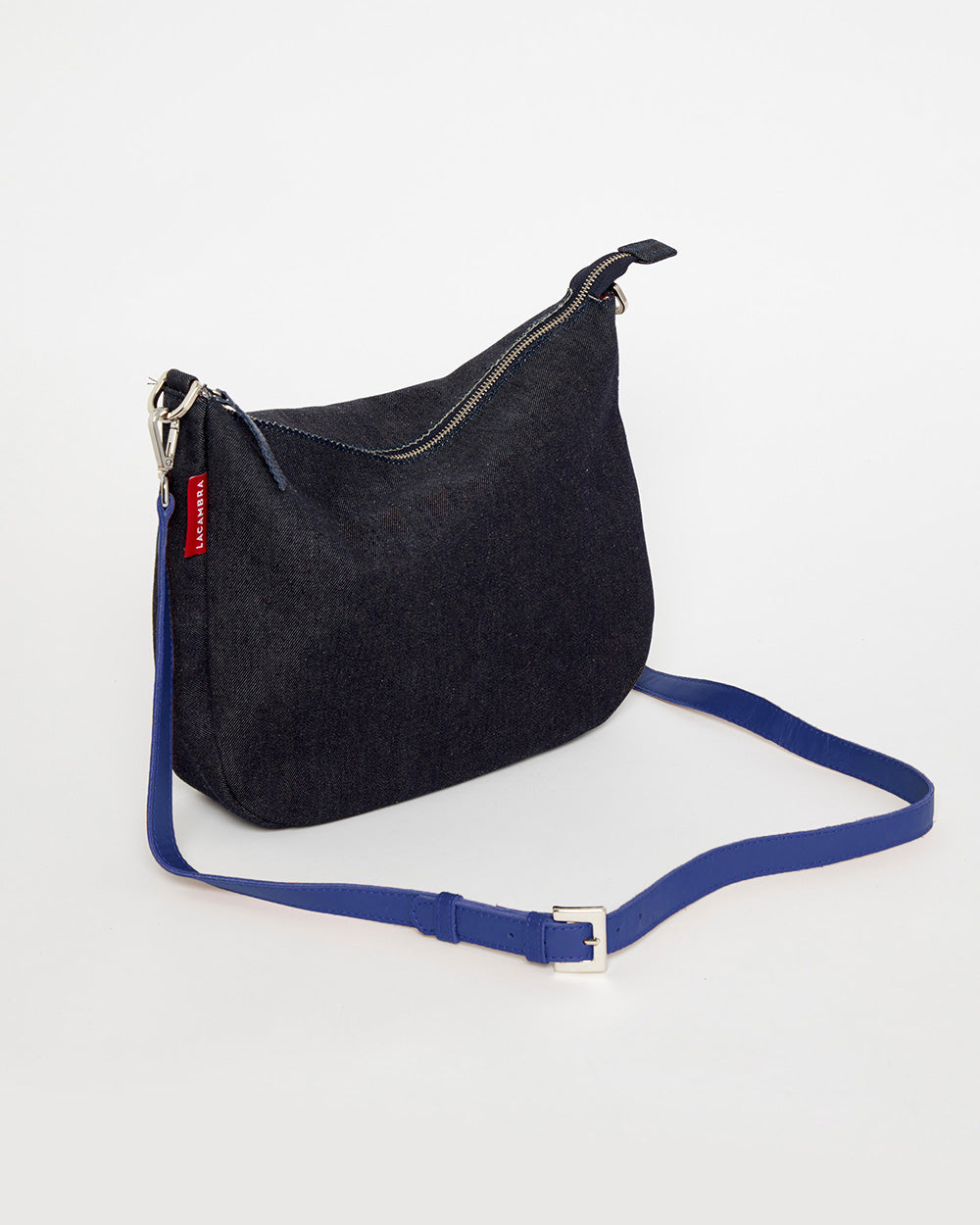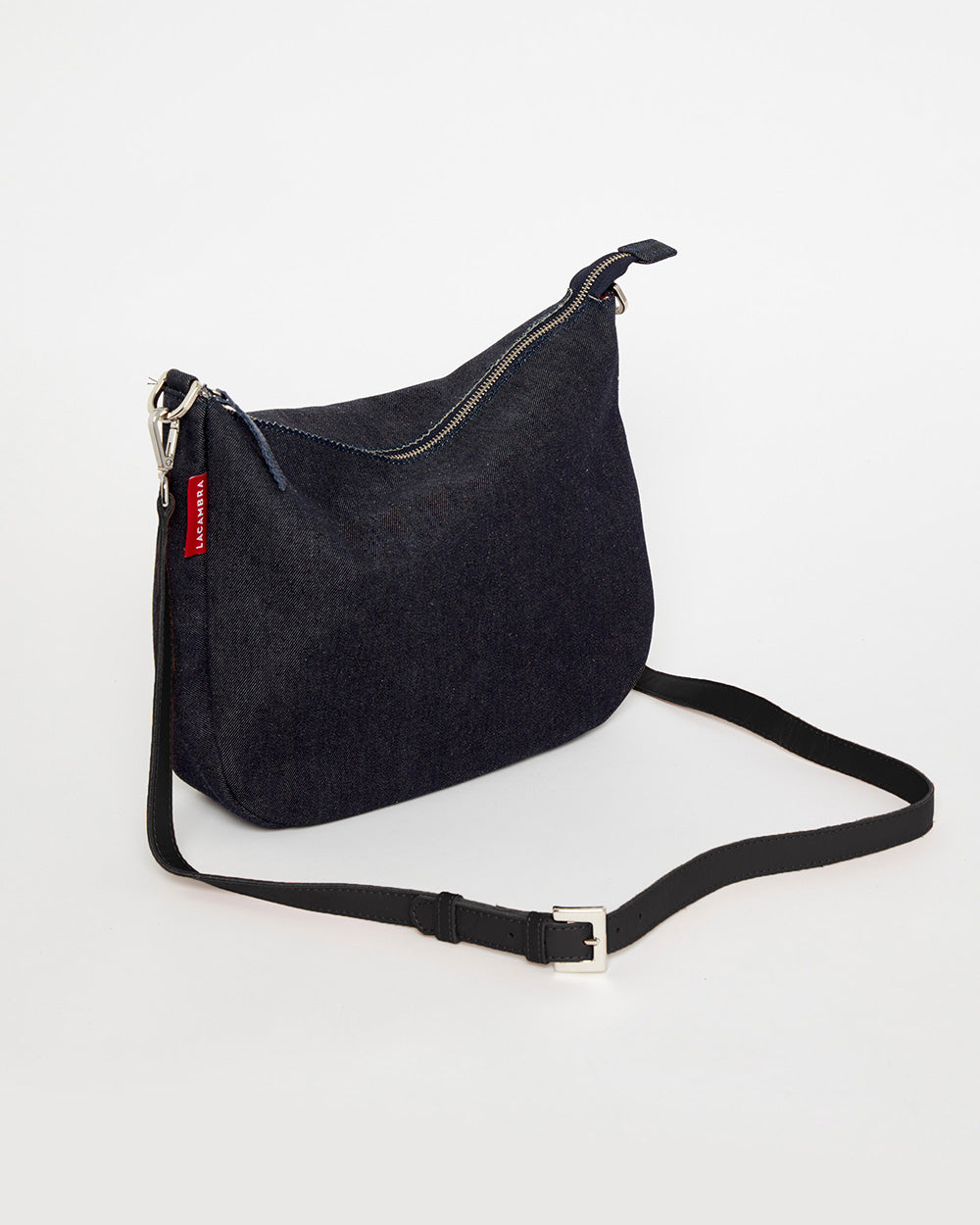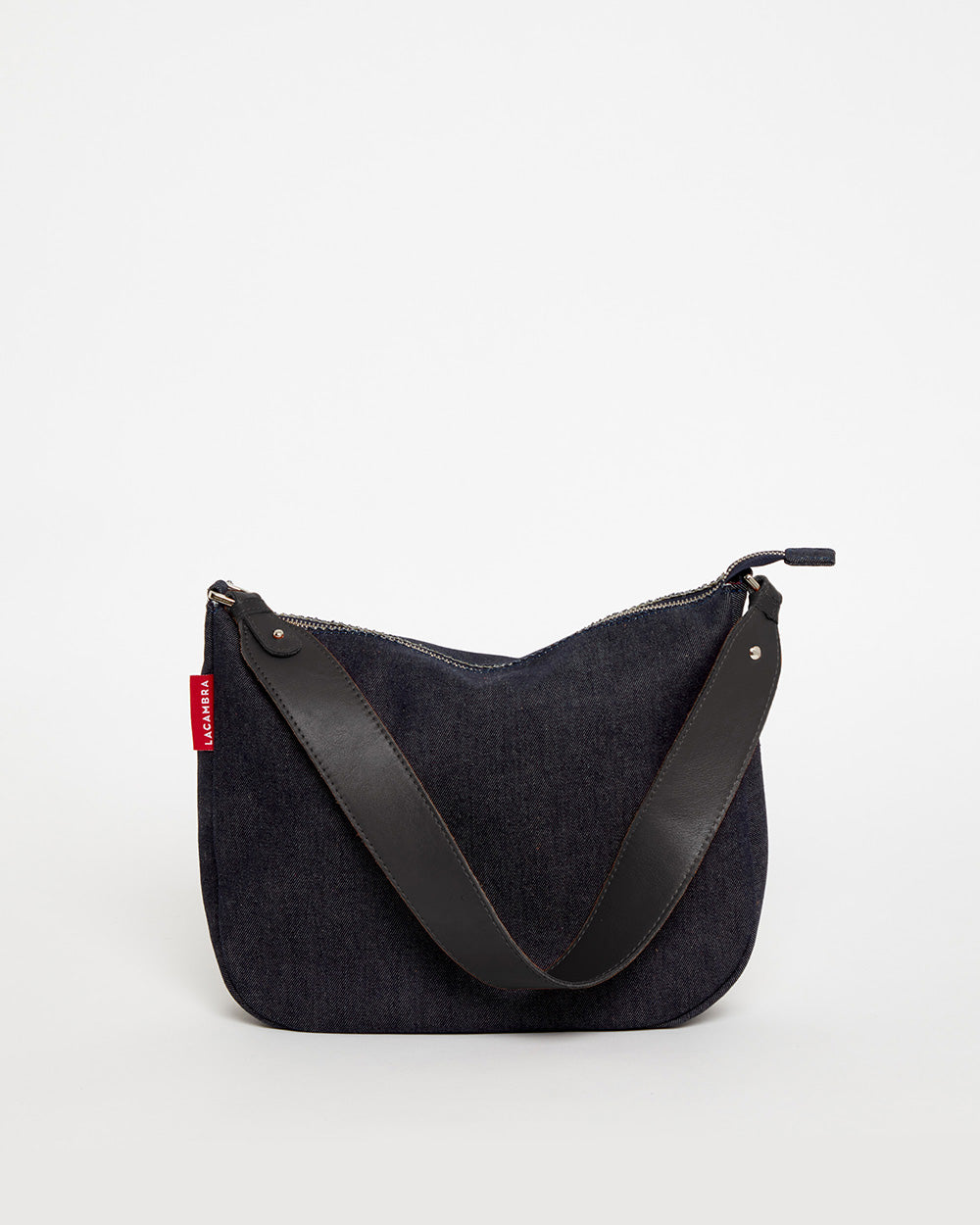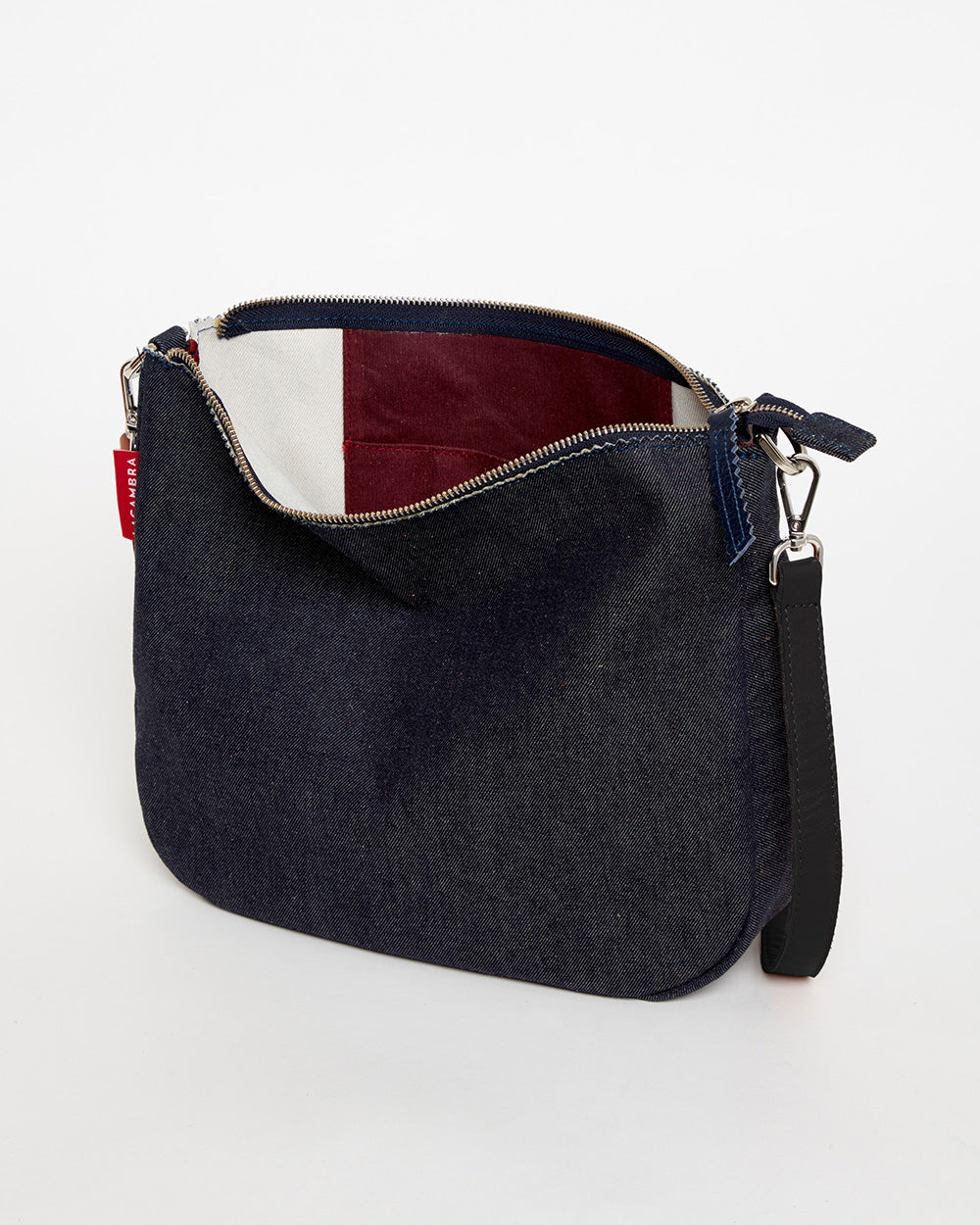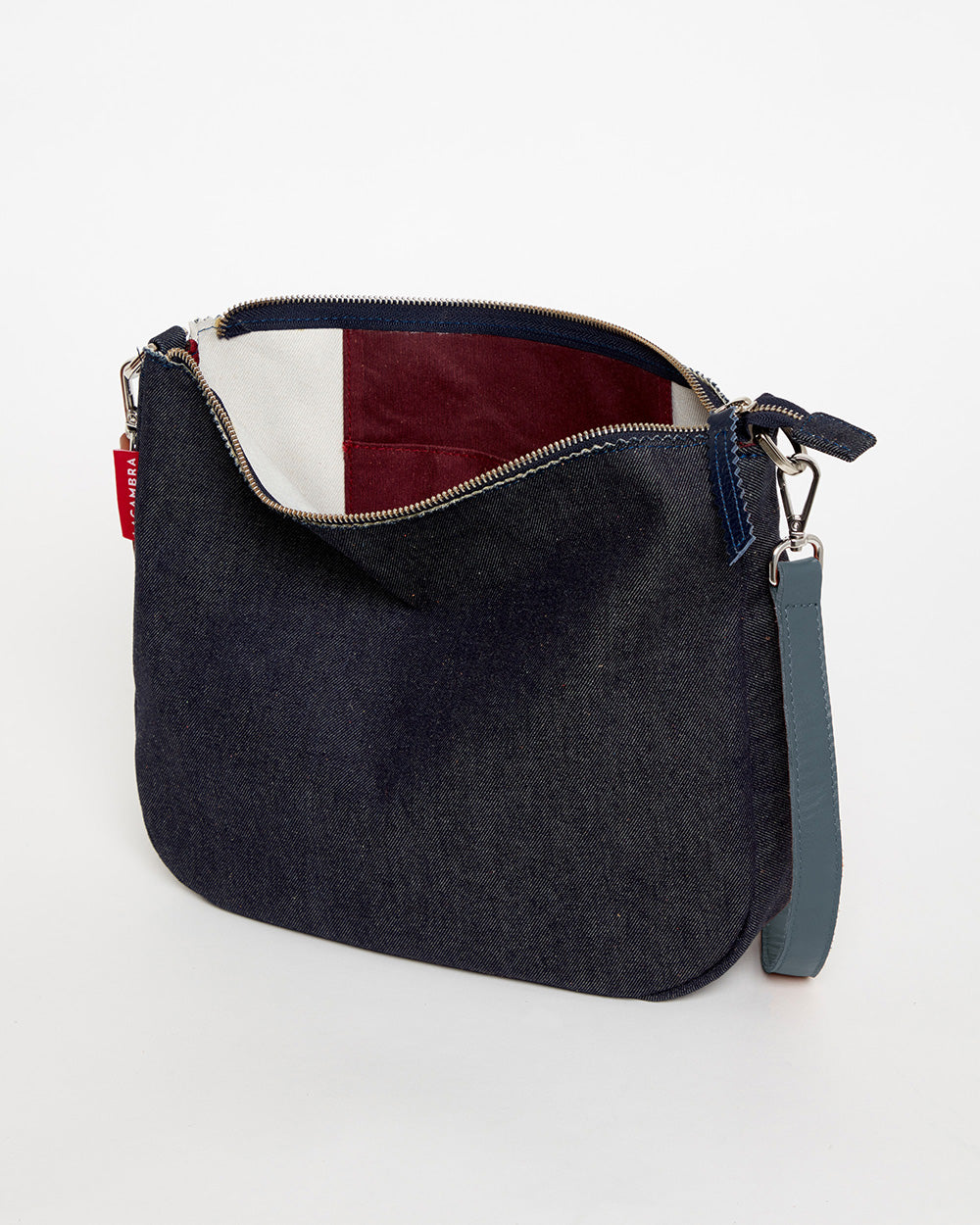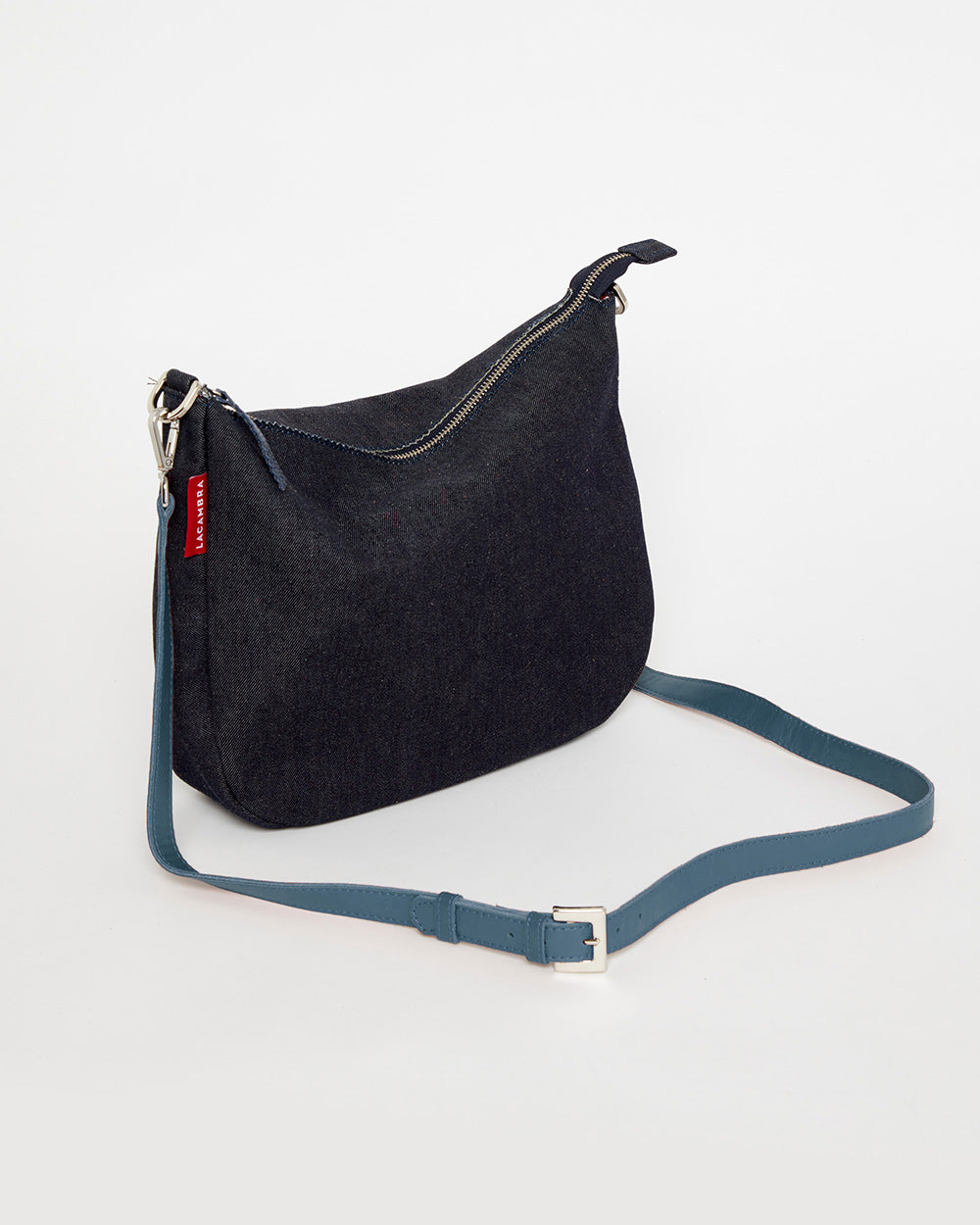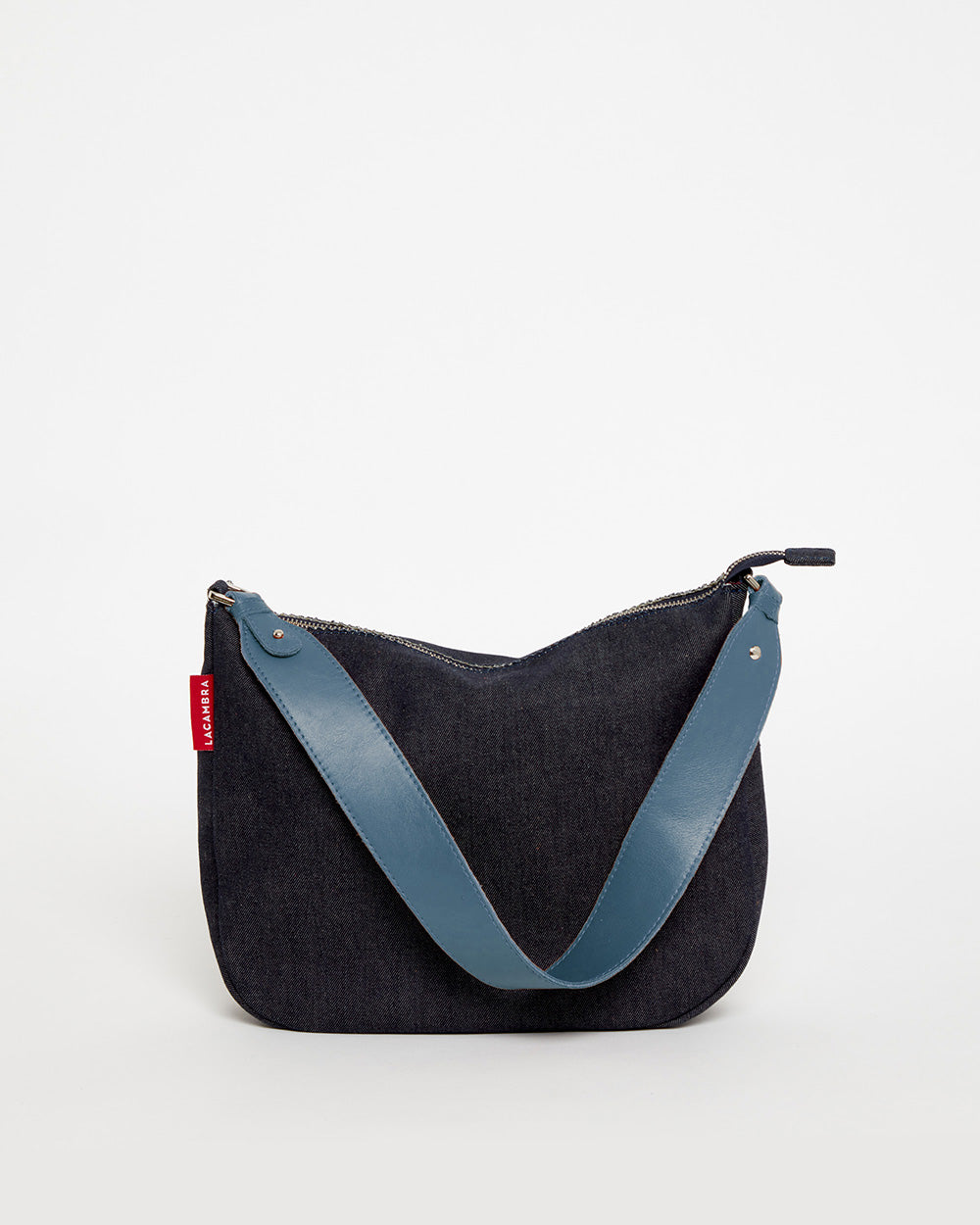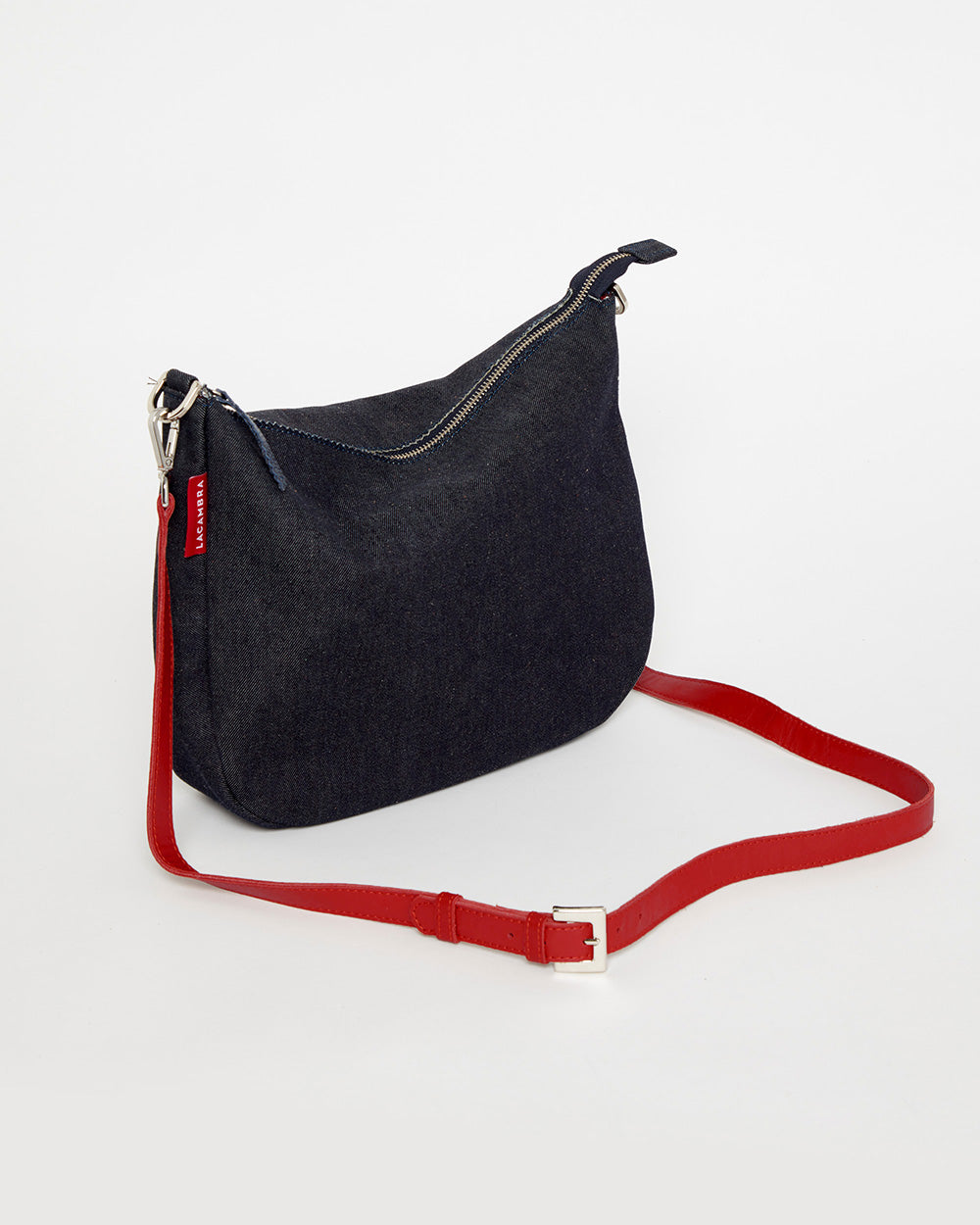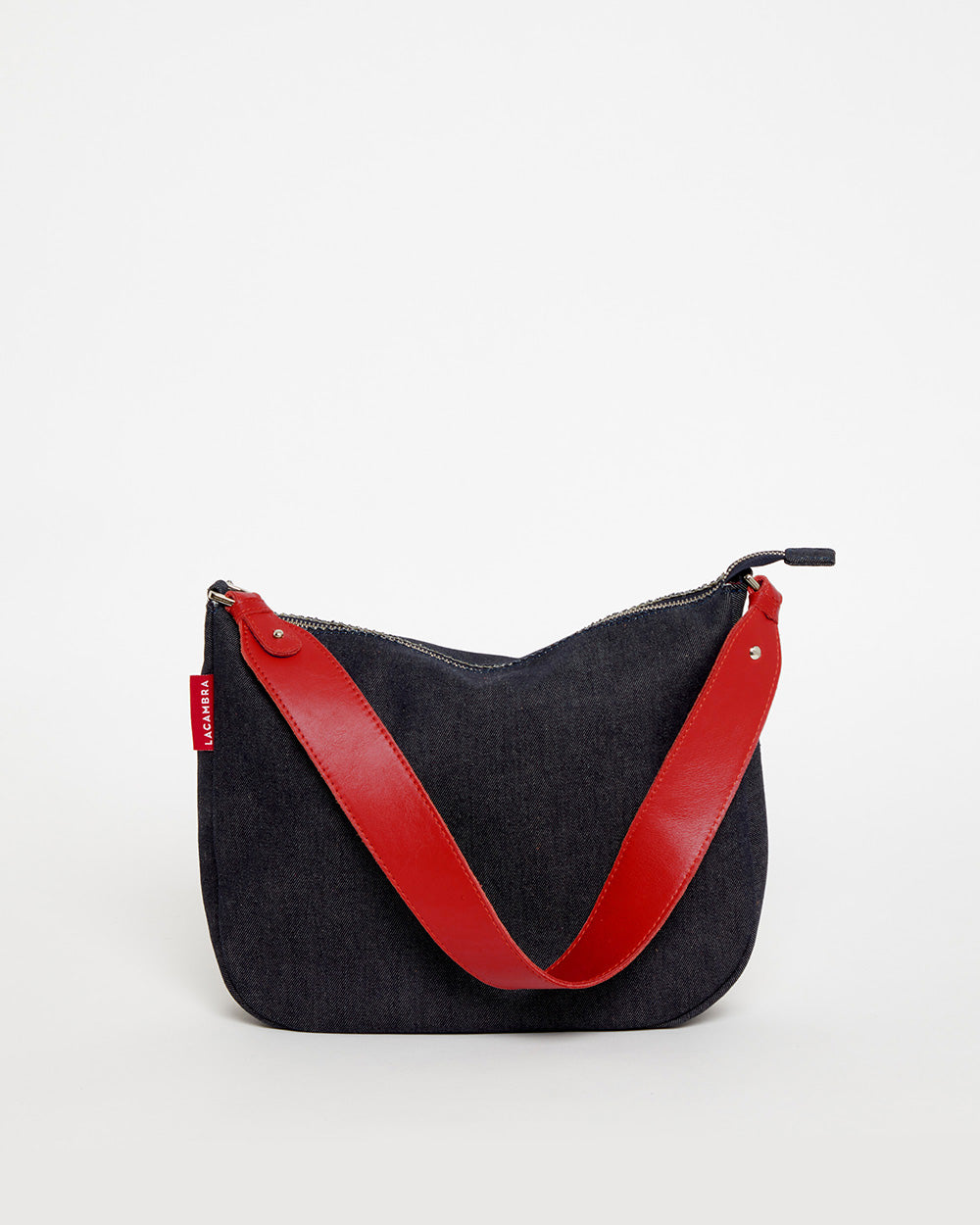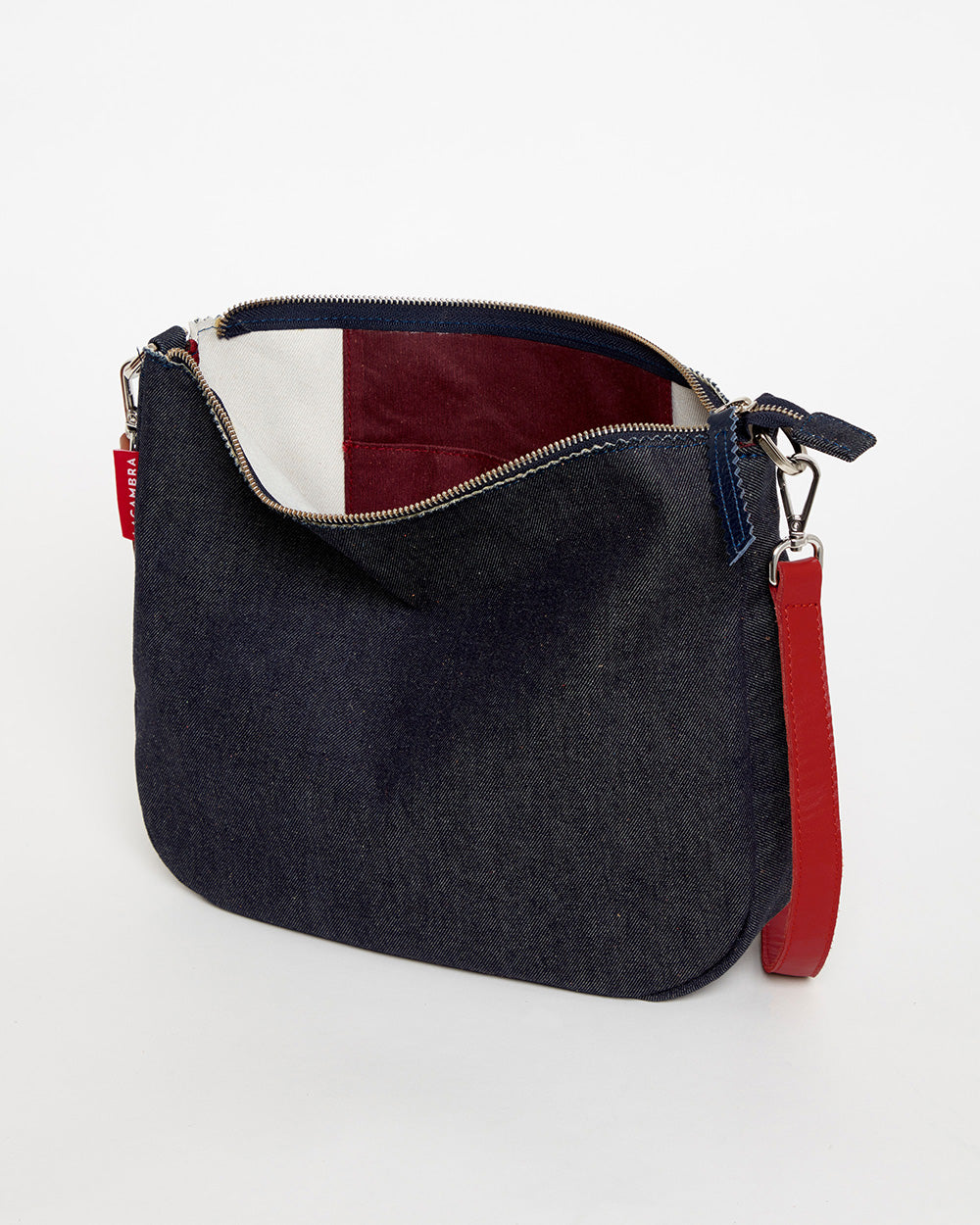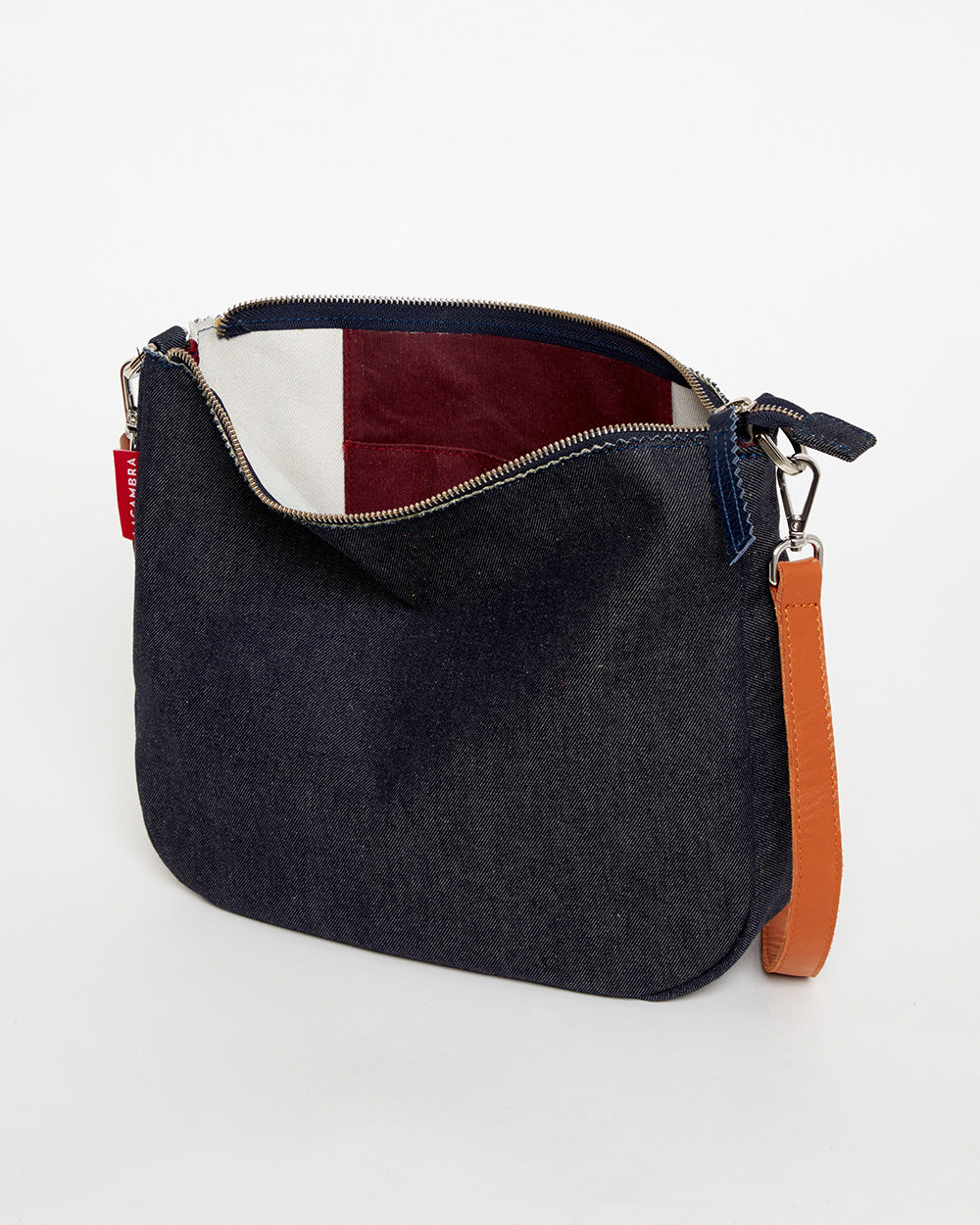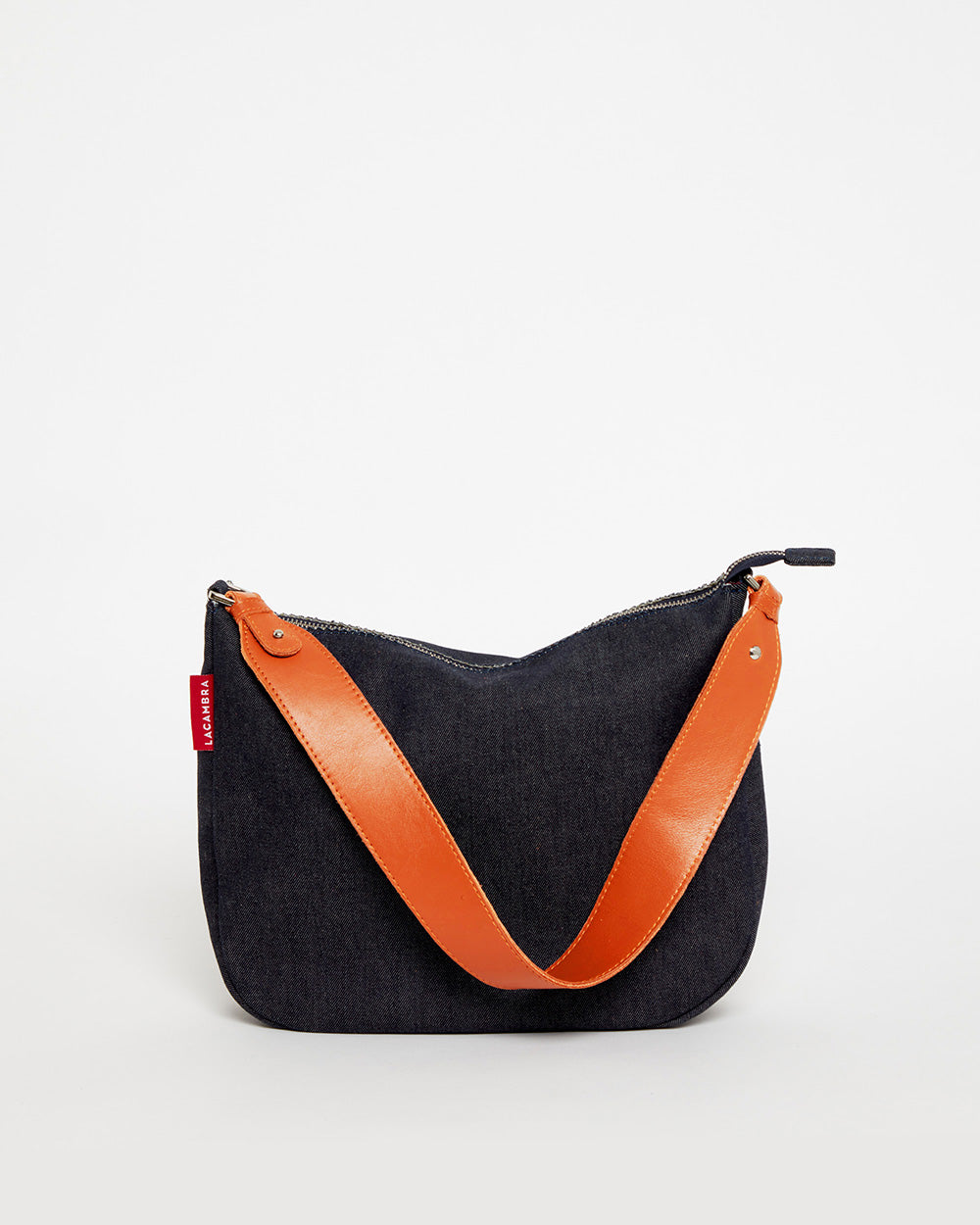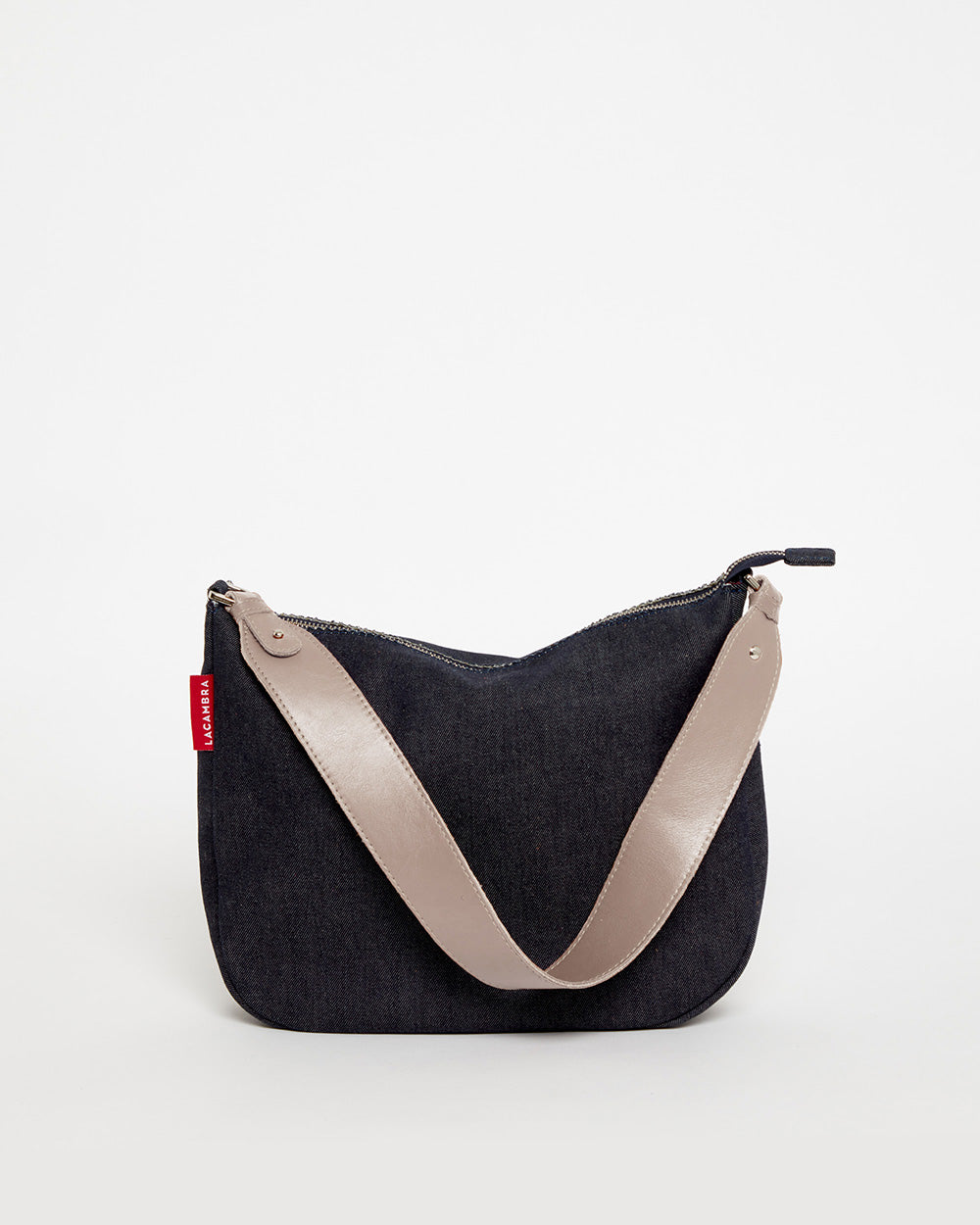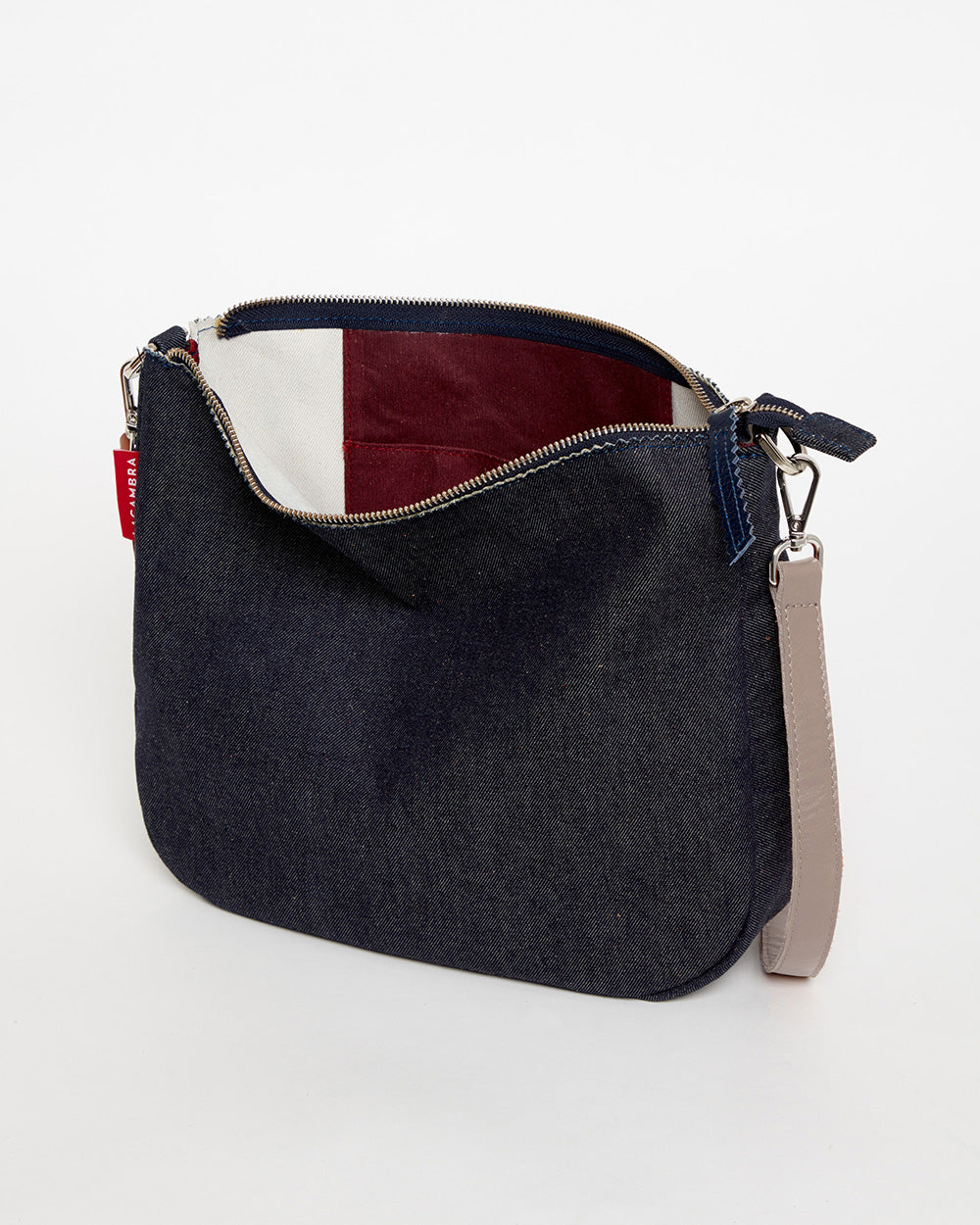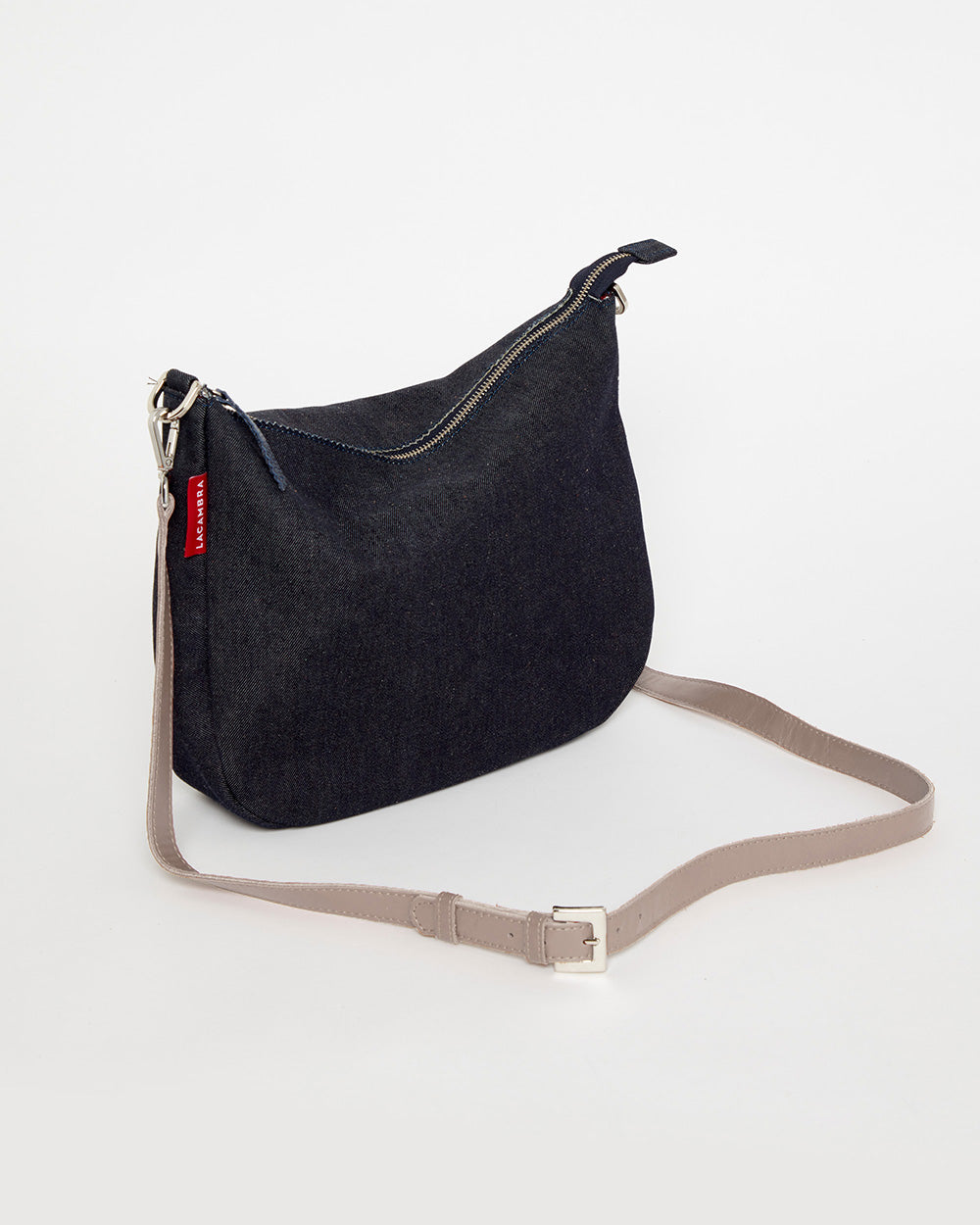 LEATHER bags and accessories (30 colors) and RECYCLED ECO CANVAS ( 3 colors)
LONGLASTING (3 year warranty) TIMELESS items.
Own DESIGN , manufacturing in artisan workshops.
MATERIALS / COLORS

Cowhide LEATHER (30 colors)

Recycled ECO CANVAS

CUSTOMIZATION

Initials, names, dates.

Same day embossing.

MADE IN SPAIN

Handmade in small family craft workshops.

SUSTAINABILITY

Local production and supply, fair prices.
Tel./ WhatsApp

(+34) 911694040 

(+34) 693803248

Opening hours

Mon - Fri : 11-14:30 & 17-20:30

Saturday : 11 - 14:30